READINGS for 2008-02-01
Harvest time has come. – Mark 4:29
Once upon a time, my wife, Marowe, and I had money problems. We wanted to give more to the poor yet our income wasn't even enough to make both ends meet for our family.
I realized that if I wanted to keep on giving the way I wanted to — and have a happy family — I also needed to earn much more.So I decided to do just that. The first thing I did was read everything I could about money and attend every seminar I could on finances. I also looked for a mentor. Finally, I learned by failure!
But here's the big difference: I read these books and attended these seminars with the eyes of my faith. I rejected greed in all its forms. I threw away materialism when I saw its ugly shadow. And I only accepted information that could be baptized into our service for God.
Today, I have become a micro-entrepreneur and I've been blessed with abundance. But not just material abundance but spiritual as well: I increase my wealth so that I can be a blessing to many people. (If you want to know more about my journey, and learn how to grow "truly" rich, you can read my book,
8 Secrets of the Truly Rich.)
And this is what the Kingdom is all about — blessing people every day.
Are you a blessing to others?
Bo Sanchez
What's your definition of abundance?
Lord, teach me to toil and sow good seeds that I may have an abundant harvest of material and spiritual treasures.
David fell into temptation as he was strolling around the roof of his palace even though he had just sent his armies into battle. Whether he was idle in a good way or not does not lessen the lesson we can learn here. When we relax, there is always a danger that the enemy might catch us off-guard. David falls for Bathsheba and enters into a serious sin in order to cover up his first mistake. I hope we are smart enough to avoid similar scenarios.
2 Samuel 11:1-4a, 5-10a, 13-17
1
At the turn of the year, when kings go out on campaign, David sent out Joab along with his officers and the army of Israel, and they ravaged the Ammonites and besieged Rabbah. David, however, remained in Jerusalem.
2
One evening David rose from his siesta and strolled about on the roof of the palace. From the roof he saw a woman bathing, who was very beautiful.
3
David had inquiries made about the woman and was told, "She is Bathsheba, daughter of Eliam, and wife of [Joab's armor-earer] Uriah the Hittite."
4
Then David sent messengers and took her. When she came to him, he had relations with her, at a time when she was just purified after her monthly period. She then returned to her house.
5
But the woman had conceived, and sent the information to David, "I am with child."
6
David therefore sent a message to Joab, "Send me Uriah the Hittite." So Joab sent Uriah to David.
7
When he came, David questioned him about Joab, the soldiers, and how the war was going, and Uriah answered that all was well.
8
David then said to Uriah, "Go down to your house and bathe your feet." Uriah left the palace, and a portion was sent out after him from the king's table.
9
But Uriah slept at the entrance of the royal palace with the other officers of his lord, and did not go down to his own house.
10
David was told that Uriah had not gone home. On the day following,
13
David summoned him, and he ate and drank with David, who made him drunk. But in the evening he went out to sleep on his bed among his lord's servants, and did not go down to his home.
14
The next morning David wrote a letter to Joab which he sent by Uriah.
15
In it he directed: "Place Uriah up front, where the fighting is fierce. Then pull back and leave him to be struck down dead."
16
So while Joab was besieging the city, he assigned Uriah to a place where he knew the defenders were strong.
17
When the men of the city made a sortie against Joab, some officers of David's army fell, and among them Uriah the Hittite died.
Psalm 51:3-4, 5-6a, 6bcd-7, 10-11
R: Be merciful, O Lord, for we have sinned.
1 [3]
Have mercy on me, O God, in your goodness; in the greatness of your compassion wipe out my offense.
2 [4]
Thoroughly wash me from my guilt and of my sin cleanse me.
(R)
3 [5]
For I acknowledge my offense, and my sin is before me always.
4 [6]
"Against you only have I sinned, and done what is evil in your sight"
(R)
I have done such evil in your sight that you are just in your sentence, blameless when you condemn.
5 [7]
True, I was born guilty, a sinner, even as my mother conceived me.
(R)
8 [10]
Let me hear the sounds of joy and gladness; the bones you have crushed shall rejoice.
9 [11]
Turn away your face from my sins, and blot out all my guilt.
(R)
A lot of the work is done behind the scenes of growing in holiness under the guidance of the Holy Spirit. Just as we rarely witness the actual growth of a plant, so too holiness is something that develops gradually in our lives almost without notice. Sometimes, we take big steps; but most of the time holiness is built on doing the little things of our faith in a disciplined and committed way.
26
Jesus said to the crowds, "This is how it is with the kingdom of God; it is as if a man were to scatter seed on the land
27
and would sleep and rise night and day and the seed would sprout and grow, he knows not how.
28
Of its own accord the land yields fruit, first the blade, then the ear, then the full grain in the ear.
29
And when the grain is ripe, he wields the sickle at once, for the harvest has come."
30
He said, "To what shall we compare the kingdom of God, or what parable can we use for it?
31
It is like a mustard seed that, when it is sown in the ground, is the smallest of all the seeds on the earth.
32
But once it is sown, it springs up and becomes the largest of plants and puts forth large branches, so that the birds of the sky can dwell in its shade."
33
With many such parables he spoke the word to them as they were able to understand it.
34
Without parables he did not speak to them, but to his own disciples he explained everything in private.
think:
Sometimes, we take big steps; but most of the time holiness is built on doing the little things of our faith in a disciplined and committed way.
________________________________________________________

God's special verse/thought for me today________________
_________________________________________________________

T O D A Y ' S BLESSING LIST
Thank You Lord for:
____________________________________
_______________________________________________________
READ THE BIBLE IN ONE YEAR
Acts
21-24
GETTING TO KNOW THE SAINTS
John of Matha was born in Provence, France on June 23, 1160. He was educated in Aix at Paris where he received his doctorate in Theology. John was ordained priest in 1197.
During his first mass, the priest had a vision of an angel, dressed in white with a red and blue cross on his breast. In his vision were two slaves kneeling beside him, and the celestial being touched the two on the head.
As a result, John went in hermitage at Cerfroid with Saint Felix of Valois. Both discussed John's idea of founding a religious
order which goal is to free the number of Christians captured by Moslems and sold for slavery. This religious order was named the Order of the Most Holy Trinity for the Redemption of Captives, more popularly known as the Trinitarians. Years
later, this spread to France, Spain, Italy and England, with its members sent to North Africa. This led to the freedom of thousands of Christians from slavery.
John of Matha died in Rome, Italy on December 17, 1213. The cultus was given approval in 1655 and 1694.
Sabinus, patron saint of Bari, was a friend of Saint Benedict. He was bishop of the now-destroyed city of Canosa in Apulia.
Sabinus was entrusted by Pope Saint Agapitus I an embassy to Emperor Justinian. He died in the year 566.
Saint Scholastica, born in 480 to a Roman noble family in Nursia, Spoleto, Italy, was the twin sister of Saint Benedict.
It is believed that Scholastica consecrated her life to the Lord since childhood. After her brother surrendered his life in service to God, she settled at Plombariola and founded a monastery of nuns. Despite their vocations, both brother and sister still found time to be together in worship.
According to some stories, before Saint Scholastica passed away, the two were together in reflection. Scholastica begged her brother to stay until the next day but Benedict refused. The girl resolved to prayer and that evening, a strong thunderstorm
struck the area, preventing St. Benedict or any of his companions to leave. With this, Scholastica said, "I wanted you to stay, and you wouldn't listen. I have asked our good Lord, and He graciously granted my request, so if you can still depart, in God's name return to your monastery, and leave me here alone." Three days later, Scholastica died.
Benedict had a vision of his sister's soul ascending into heaven. With this, he asked one of his brethrens to take his sister's
body to the monastery and lay it in the tomb he had prepared for himself.
A group of seminarians stayed in a fishing village in Cavite for a couple of weeks as part of their pastoral exposure program. For several weeks, they lived among fisher folks, market vendors, construction workers and several other hardworking people who belong to the "masses."
Since the seminarians were living together as a community, hearing them sing, seeing them play games and maintain the house together have become a common fare for their neighbors. But the seminarians were self-sufficient so they would also be seen trying to earn a living to feed themselves. In everything that the seminarians did the community saw their enthusiasm, devotion and natural kindheartedness. This endeared them to the community. And after only a couple of daysof living with them, the seminarian politesse positively affected the community—they became more upright and honorable in dealing with other people, just like the seminarians who have dealt with them the same way.
Goodness begets goodness — that's how the human moral system works. If you experience goodness from other persons, you reciprocate it or even pay it forward. Today's Gospel speaks of the growth of God's kingdom. The Kingdom of God reaches far and wide because people are continuously paying forward the goodness that they have been receiving from God. God's grace is being sown on people and recipients are drawn to somehow sow it to other fertile grounds as well.
This thought therefore comes with a mission. If we were treated well, showed a good gesture, received a special grace from God, we cannot just sit on it. We need to do the same or even do more for someone else so that God's kingdom may truly "grow up and become the greatest of all shrubs, and put forth large branches, so that the birds of the air can make nests in its shade."
Fr. Sandy Enhaynes
Have you passed on to others the good that was done to you?
Lord, may I be able to repay You for all the good you've done for me by giving me opportunities to also do good to others, especially those who are in need.
St. Brigid of Ireland, virgin, pray for us.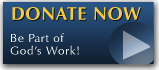 The FEAST is one of the happiest places on earth.

Click Here to find a Feast near you!
KERYGMA TV! is BACK
KERYGMA TV is on a new time slot and new channel Sundays 8 a.m. at IBC 13
Need Counseling? No Landline?
Now, you can use your mobile phone to call a friend for counseling at 09228407031. Or you may call our landlines 7266728, 7264709, 7259999 Mon-Fri 24-hrs, Sat 6am-5pm, Sun 6am-10am
BO BLOGS!
Go to Bo's Official Site and read his almost daily blog! Its not news, but thoughts and musings of Bo Sanchez. Get to know Bo in a more personal way --and find out what it means to live the life of a preacher. You get to enrich your faith as well.
DONATION
Remember to always donate your "first fruits"-not the last. Click on the "Donation" Box under the members menu - and you'll even see links to the nearest branches of the Banks where you can deposit.