READINGS for 2008-01-31
He also told them, "Take care what you hear. The measure with which you measure will be measured out to you, and still more will be given to you..." – Mark 4:24
I have a friend named Danny. When he talks, people listen. Once he steps up to the podium, people are suddenly silent. He has this presence and personality that makes you want to hear what he's going to say. He's also very humble, and I believe He's truly anointed. He's a fantastic leader. I believed these were the reasons why people responded to him. But his theory was much simpler.
I told him once, "Bro, when you talk, people listen." He answered, "I believe it's because I also listen when people talk. It comes back to you."
Basic principle. What you give, you receive in the same measure. What I realized then and there was that, too often, I myself do not give my full attention when someone is speaking. I was convicted, especially after recalling all the times when I felt people didn't listen to me. And that's happened a lot.
It's the same with time and effort. What we put into our relationships is what we will receive. I've failed occasionally in this area as well. But I know that there's always hope for improvement.
My resolution? Give more.
George Gabriel
Are you getting little? How much do you give?
Lord, You gave all of Yourself. Help me to be more generous.
God promises David that his lineage will endure. The Messiah will come from the house of David. What a tremendous honor this is and what a promise to receive. The truth is even more wondrous that each of us has received an even greater promise – that of the Holy Spirit in baptism. How often do you thank God for the gift of His Spirit? Don't you think we should do that every day?
18
Then King David went in and sat before the LORD and said, "Who am I, Lord GOD, and who are the members of my house, that you have brought me to this point?
19
Yet even this you see as too little, Lord GOD; you have also spoken of the house of your servant for a long time to come: this too you have shown to man, Lord GOD!
24
You have established for yourself your people Israel as yours forever, and you, LORD, have become their God.
25
And now, LORD God, confirm for all time the prophecy you have made concerning your servant and his house, and do as you have promised.
26
Your name will be forever great, when men say, 'The LORD of hosts is God of Israel,' and the house of your servant David stands firm before you.
27
It is you, LORD of hosts, God of Israel, who said in a revelation to your servant, 'I will build a house for you.'Therefore your servant now finds the courage to make this prayer to you.
28
And now, Lord GOD, you are God and your words are truth; you have made this generous promise to your servant.
29
Do, then, bless the house of your servant that it may be before you forever; for you, Lord GOD, have promised, and by your blessing the house of your servant shall be blessed forever."
Psalm 132: 1-2, 3-5, 11, 12, 13-14
R: The Lord God will give him the throne of David, his father.
1
LORD, remember David and all his anxious care;
2
How he swore an oath to the LORD, vowed to the Mighty One of Jacob.
(R)
3
"I will not enter the house where I live, nor lie on the couch where I sleep;
4
I will give my eyes no sleep, my eyelids no rest,
5
till I find a home for the LORD, a dwelling for the Mighty One of Jacob."
(R)
11
The LORD swore an oath to David a firm promise from which he will not withdraw: "Your own offspring I will set upon your throne."
(R)
12
"If your sons keep my covenant and the decrees which I shall teach them, their sons, too, forever shall sit upon your throne."
(R)
13
For the LORD has chosen Zion; he prefers her for his dwelling.
14
"Zion is my resting place forever; in her will I dwell, for I prefer her.
(R)
What is Jesus trying to tell us here? I think His point is a very general one, namely that we have no excuse for not using all the gifts and blessings that He has given us. It does not take any great brilliance to work out how to use the gifts of the Spirit – they are self-explanatory. Therefore we have absolutely no excuse for not using them all to their fullest capacity. Imagine how different the Church would be today if all Christians used their gifts fully. Let us start by using our own before pointing a finger at others.
21
Jesus said to his disciples, "Is a lamp brought in to be placed under a bushel basket or under a bed, and not to be placed on a lampstand?
22
For there is nothing hidden except to be made visible; nothing is secret except to come to light.
23
Anyone who has ears to hear ought to hear."
24
He also told them, "Take care what you hear. The measure with which you measure will be measured out to you, and still more will be given to you.
25
To the one who has, more will be given; from the one who has not, even what he has will be taken away."
think:
How often do you thank God for the gift of His Spirit? Don't you think we should do that every day?
________________________________________________________

God's special verse/thought for me today________________
_________________________________________________________

T O D A Y ' S BLESSING LIST
Thank You Lord for:
____________________________________
_______________________________________________________
READ THE BIBLE IN ONE YEAR
Acts
17-20
st. John BosCo – Model of a Christian educator
Today, the Church honors St. John Bosco, the founder of the Salesians, whose good work we also appreciate very much here in our country. His father died when John was only two years old. Because of financial difficulties it was not easy for his mother to bring him up and give him an education that would guarantee a successful future. But she was a pious woman and gave him a good humanistic and Christian education. What mothers can do – even in times of poverty.
John was ordained a priest at the age of 31 years old. Because of his difficult youth, he focused on the education of young men in a time when industrialization caused many problems especially for young people. As a skilled educator, Don Bosco formulated a system of education which today is still very helpful for our younger generation. For his motto was "Reason, Religion, Kindness." He summarized his program for the youth with a brief sentence: "The young should know that they are loved."
Unfortunately, many parents and educators today are not always present and so lessen their impact on the young. Don Bosco once told his boys: "Remember, whatever I am, I am all for you, day and night, morning and evening, at every moment." He advised educators to love the young as they would love their own sons. One of his students became a saint, St. Dominic Savio, who once told a companion, "Here we make holiness consist in being very happy and in performing our duties as perfectly as possible."
Don Bosco founded the Society of St. Francis de Sales. He sent out missionaries, especially to Latin America. He was known for his humor and inner joy.
We thank God for such a great saint, educator and model for all educators and especially for parents.
Fr. Rudy Horst
What can I do to spread the ideas of Don Bosco among my relatives and friends?
Lord, today I pray for our educators, especially for all parents. May they realize their great responsibility and privilege to form their children for a better future. May they do it with love and
kindness, as St. John Bosco did so well.
St. Aidan, bishop, pray for us.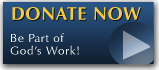 The FEAST is one of the happiest places on earth.

Click Here to find a Feast near you!
KERYGMA TV! is BACK
KERYGMA TV is on a new time slot and new channel Sundays 8 a.m. at IBC 13
Need Counseling? No Landline?
Now, you can use your mobile phone to call a friend for counseling at 09228407031. Or you may call our landlines 7266728, 7264709, 7259999 Mon-Fri 24-hrs, Sat 6am-5pm, Sun 6am-10am
BO BLOGS!
Go to Bo's Official Site and read his almost daily blog! Its not news, but thoughts and musings of Bo Sanchez. Get to know Bo in a more personal way --and find out what it means to live the life of a preacher. You get to enrich your faith as well.
DONATION
Remember to always donate your "first fruits"-not the last. Click on the "Donation" Box under the members menu - and you'll even see links to the nearest branches of the Banks where you can deposit.