READINGS for 2008-01-26
Memorial of Sts. Timothy and Titus, bishops
For this reason I remind you to fan into flame the gift of God, which is in you through the laying on of my hands. – 2 Timothy 1:6
I was baptized in the Holy Spirit 13 years ago and one of the people who laid hands on me and prayed for me was my cousin Tetel. Even though I had attended the CLP for 10 weeks and began to appreciate our community's way of life, I still didn't know what to expect during the outpouring of the Spirit.
Tetel simply explained to me, "It's like someone's giving you a gift. Just place your hands, palms up, on your knees and be ready to receive the special gift God wants to give." And what an extraordinary gift it was. As they prayed over me, I felt an unexplainable warmth envelope me. I heard someone encourage me to speak, to praise and worship the Lord. I spoke but it was like listening to someone else praying. I vaguely remember mumbling incoherently and the unfamiliar words kept flowing from my lips as if they had a will of their own.
The gift of tongues was what the Holy Spirit bestowed on me that night. Through God's generosity and with the prayers sincerely offered by Tetel and the sisters, I received a most precious gift that remains afire within me to this day. Now, it's my turn to share this gift with others.
Dina Pecaña
Do you keep aflame the gifts of the Holy Spirit through prayer and service?
Come Holy Spirit with Your light, with Your grace, with Your strength, with Your consolation, with Your charity, that I may be made worthy to live a life of holy love.
Age is never a barrier to serving the Lord. I have personally known children as young as six years old who have been instrumental in the conversion of others. All that we need to do is open our lives to the grace of the Holy Spirit and be obedient to all that He asks us to do. This is not easy and calls for great faith. It is rare that good things come easily in life.
2 Samuel 1:1-4, 11-12, 19, 23-27 (or 2 Timothy 1:1-8
or Titus 1:1-5
)
1
David returned from his defeat of the Amalekites and spent two days in Ziklag.
2
On the third day a man came from Saul's camp, with his clothes torn and dirt on his head. Going to David, he fell to the ground in homage.
3
David asked him, "Where do you come from?" He replied, "I have escaped from the Israelite camp."
4
"Tell me what happened," David bade him. He answered that the soldiers had fled the battle and that many of them had fallen and were dead, among them Saul and his son Jonathan.
11
David seized his garments and rent them, and all the men who were with him did likewise.
12
They mourned and wept and fasted until evening for Saul and his son Jonathan, and for the soldiers of the LORD of the clans of Israel, because they had fallen by the sword.
19
"Alas! The glory of Israel, Saul, slain upon your heights; how can the warriors have fallen!
23
Saul and Jonathan, beloved and cherished, separated neither in life nor in death, swifter than eagles, stronger than lions!
24
Women of Israel, weep over Saul, who clothed you in scarlet and in finery, who decked your attire with ornaments of gold.
25
"How can the warriors have fallen — in the thick of the battle, slain upon your heights!
26
"I grieve for you, Jonathan my brother! most dear have you been to me; More precious have I held love for you than love for women.
27
"How can the warriors have fallen, the weapons of war have perished!"
Psalm 80:2-3, 5-7 (or Psalm 96:1-2a, 2b-3, 7-8, 10)
R: Let us see your face, Lord, and we shall be saved.
2
O shepherd of Israel, hearken, O guide of the flock of Joseph! From your throne upon the cherubim, shine forth
3
before Ephraim, Benjamin and Manasseh. Rouse your power, and come to save us.
(R)
5
O LORD of hosts, how long will you burn with anger while your people pray?
6
You have fed them with the bread of tears and given them tears to drink in ample measure.
7
You have left us to be fought over by our neighbors, and our enemies mock us.
(R)
Once again Jesus is thought to be a madman. Preaching the Gospel will often solicit this reaction from people precisely because of it's "crazy" principles. Are we willing to stand up for our faith at any cost?
Mark 3:20-21 (or Luke 10:1-9)
20
He came home. Again [the] crowd gathered, making it impossible for them even to eat.
21
When his relatives heard of this they set out to seize him, for they said, "He is out of his mind."
think:
Age is never a barrier to serving the Lord. All that we need to do is open our lives to the grace of the Holy Spirit and be obedient to all that He asks us to do.
________________________________________________________

God's special verse/thought for me today________________
_________________________________________________________

T O D A Y ' S BLESSING LIST
Thank You Lord for:
____________________________________
_______________________________________________________
READ THE BIBLE IN ONE YEAR
Luke 21-24
Sts. Timothy and Titus were the closest collaborators of St. Paul. "Timothy" is a Greek name which means "who honors God." Paul entrusted him with important missions and saw him as a sort of "alter ego," as can be seen in his great praise of him in the Letter to the Philippians: "I have no one like him, who will be genuinely anxious for your welfare." Timothy was born of a Jewish mother, Eunice, and a pagan father. His grandmother was mentioned in the Bible as Lois.
When Paul passed through Lystra at the start of his second missionary journey, he chose Timothy as his companion because "he was well spoken by the brethren at Lystra and Iconium." Together with Paul and Silas, Timothy went across
Asia Minor to Troas, and on to Macedonia, Athens and Corinth. From Ephesus, Paul wrote to Philemon and to the Philippians, and both letters were written together with Timothy. Timothy was also co-writer of the Second Letter to the Corinthians and became the first bishop of Ephesus.
As for Titus, we know that he was Greek by birth. Paul took him to Jerusalem on the occasion of the Apostolic Council, in which the preaching of the Gospel to pagans was solemnly accepted without imposing upon them the precepts of the Mosaic Law. In his letter to him, Paul describes Titus as "my true child in our common faith." After Timothy went to Corinth, Paul sent Titus with the task to call that rebellious community to obedience. Titus brought peace to the Church
of Corinth and Paul wrote: "But God, who comforts the downcast, comforted us by the coming of Titus, and not only with his coming but also by the comfort with which he was comforted in you..."
Paul used collaborators in the development of his missions. He relied on trustworthy persons who shared effort and
responsibilities. Paul knew how to delegate.
Fr. Rudy Horst
How can I collaborate more with the apostolate of the Church – in my parish, in my community, in my family and at the place of my work?
Lord, make me, like Sts. Timothy and Titus, a willing collaborator in the missionary work of the Church and bring others through my good deeds to You.
Sts. Timothy and Titus, bishops, pray for us.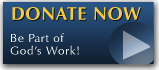 The FEAST is one of the happiest places on earth.

Click Here to find a Feast near you!
KERYGMA TV! is BACK
KERYGMA TV is on a new time slot and new channel Sundays 8 a.m. at IBC 13
Need Counseling? No Landline?
Now, you can use your mobile phone to call a friend for counseling at 09228407031. Or you may call our landlines 7266728, 7264709, 7259999 Mon-Fri 24-hrs, Sat 6am-5pm, Sun 6am-10am
BO BLOGS!
Go to Bo's Official Site and read his almost daily blog! Its not news, but thoughts and musings of Bo Sanchez. Get to know Bo in a more personal way --and find out what it means to live the life of a preacher. You get to enrich your faith as well.
DONATION
Remember to always donate your "first fruits"-not the last. Click on the "Donation" Box under the members menu - and you'll even see links to the nearest branches of the Banks where you can deposit.