READINGS for 2008-01-16
He went over to her and grasped her hand and helped her up, and the fever left her. – Mark 1:31
It was that part of the year for preparing corporate planning reports for the next semester. For a month, all the managers
treated every day and hour as a scarce resource. I worked hard during the regular days of the week. But I never failed to be
present at our mission work in the province during the weekends. My wife and I would leave early dawn and arrive home at around the same time the following day. Because of the workload, I caught a cold and was coughing badly for two weeks.
I squeezed in the time to see a doctor who diagnosed me with pneumonia. He told me to rest. It was close to the weekend and we had to be at the outreach. I asked my wife to lay hands on me and pray for healing. Then we went ahead to the outreach believing for my healing.
My condition didn't worsen and I was able to serve Him that weekend. I didn't miss on my office work either. Through prayer and my act of faith, the Lord healed me and carried me through.
Rolly España
"Upon him was the chastisement that makes us whole, by His stripes we were healed." (Isaiah 54: 5b)
Lord, You are the Savior who brings healing and who restores us to wholeness!
1st READING
Sometimes it can take us a little while to realize whose voice it is that we are listening to in our minds. God understands that we are slow at times to recognize His voice. However, we should not allow God's patience with us to be an excuse for laziness. We should be doing all that we can to familiarize ourselves with His voice so that when He speaks to us, we will know it is Him.
1
During the time young Samuel was minister to the LORD under Eli, a revelation of the LORD was uncommon and vision infrequent.
2
One day Eli was asleep in his usual place. His eyes had lately grown so weak that he could not see.
3
The lamp of God was not yet extinguished, and Samuel was sleeping in the temple of the LORD where the ark of God was.
4
The LORD called to Samuel, who answered, "Here I am."
5
He ran to Eli and said, "Here I am. You called me." "I did not call you," Eli said. "Go back to sleep." So he went back to sleep.
6
Again the LORD called Samuel, who rose and went to Eli. "Here I am," he said. "You called me." But he answered, "I did not call you, my son. Go back to sleep."
7
At that time Samuel was not familiar with the LORD, because the LORD had not revealed anything to him as yet.
8
The LORD called Samuel again, for the third time. Getting up and going to Eli, he said, "Here I am. You called me." Then Eli understood that the LORD was calling the youth.
9
So he said to Samuel, "Go to sleep, and if you are called, reply, 'Speak, LORD, for your servant is listening.' " When Samuel went to sleep in his place,
10
the LORD came and revealed his presence, calling out as before, "Samuel, Samuel!" Samuel answered, "Speak, for your servant is listening."
19
Samuel grew up, and the LORD was with him, not permitting any word of his to be without effect.
20
Thus all Israel from Dan to Beer-sheba came to know that Samuel was an accredited prophet of the LORD.
Psalm 40: 2, 5, 7-8a, 8b-9, 10
R: Here am I, Lord; I come to do your will.
1 [2]
I have waited, waited for the LORD, and he stooped toward me and heard my cry.
4 [5]
Blessed the man who makes the LORD his trust; who turns not to idolatry or to those who stray after falsehood.
(R)
6 [7]
Sacrifice or oblation you wished not, but ears open to obedience you gave me. Burnt offerings or sin-offerings you sought not;
7 [8]
then said I, "Behold I come."
(R)
"In the written scroll it is prescribed for me,
8 [9]
to do your will, O my God, is my delight, and your law is within my heart!"
(R)
9 [10]
I announced your justice in the vast assembly; I did not restrain my lips, as you, O LORD, know.
(R)
The miracles and healings that Jesus performed, particularly at the beginning of His ministry, all helped to contribute to the aura of authority that surrounded His work. Mark's Gospel, in particular, often comments on the authority with which Jesus speaks. Is this because so few people practiced what they preached back then? What about today – do the people we listen to and respect live out what they preach?
29
On leaving the synagogue he entered the house of Simon and Andrew with James and John.
30
Simon's mother-in-law lay sick with a fever. They immediately told him about her.
31
He approached, grasped her hand, and helped her up. Then the fever left her and she waited on them.
32
When it was evening, after sunset, they brought to him all who were ill or possessed by demons.
33
The whole town was gathered at the door.
34
He cured many who were sick with various diseases, and he drove out many demons, not permitting them to speak because they knew him.
35
Rising very early before dawn, he left and went off to a deserted place, where he prayed.
36
Simon and those who were with him pursued him
37
and on finding him said, "Everyone is looking for you."
38
He told them, "Let us go on to the nearby villages that I may preach there also. For this purpose have I come."
39
So he went into their synagogues, preaching and driving out demons throughout the whole of Galilee.
think:
Do the people we listen to and respect live out what they preach?
________________________________________________________

God's special verse/thought for me today________________
_________________________________________________________

T O D A Y ' S BLESSING LIST
Thank You Lord for:
____________________________________
_______________________________________________________
READ THE BIBLE IN ONE YEAR
Matthew 25-28
Hectic schedules can become so oppressive that we get sick. Days and weeks seem to fly by faster and faster because of our hectic life and of all the things we have to do. Busy? "Of course, I am busy. Very busy," you cry.
You are not alone in your "busyness." From today's gospel you'll realize that Jesus was a very busy man. He had been in the synagogue since morning where He had preached and healed. Just as He was going home, He was asked to have a look at Peter's sick mother-inlaw. He goes and heals her. Was He able to rest then? Mark tells us that until late at night, sick people flocked to His house and waited to be touched and healed.
Where did Jesus get the strength for such a busy life? Of course, He was the Son of God. But when on earth, He was completely human like us, except sin. So, like us, He must have felt hungry and tired. But still He got up very early in the morning, went to a lonely place to pray. This conversation with God gave Him strength for another hectic day of preaching and healing.
If Jesus needed prayer to regain His strength and to face another busy day, how much more do we need to be alone with God in prayer. It is when we are alone in silence that we meet Him and can converse with Him. Don't be afraid of being alone in prayer because we are never really alone. We are in God's company with whom we have a dialogue. The brief encounter Peter's mother-in-law had with Jesus gave her back strength, "…and she attended to their needs." She expressed
her gratitude to Jesus by serving Him and His friends.
Jesus shows us today how we can face our daily busy schedule, and how we can transform our work into service out of gratitude for giving us new strength when we spend time in our prayer alone with the Father.
Fr. Rudy Horst
How can I include more time of prayer into my daily hectic schedule? Am I aware that work interrupted by prayer would be done much better?
Lord, I had never realized that You were also a very busy man. You spent all Your time for others. But then there is the precious time You spent in prayer. Lord, more than You, I am the one in need of more quiet time spent in prayer. May Your example inspire me and help me put into my busy schedules more oases of prayer.
St. Valerius, hermit and bishop, pray for us.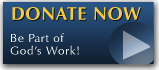 The FEAST is one of the happiest places on earth.

Click Here to find a Feast near you!
KERYGMA TV! is BACK
KERYGMA TV is on a new time slot and new channel Sundays 8 a.m. at IBC 13
Need Counseling? No Landline?
Now, you can use your mobile phone to call a friend for counseling at 09228407031. Or you may call our landlines 7266728, 7264709, 7259999 Mon-Fri 24-hrs, Sat 6am-5pm, Sun 6am-10am
BO BLOGS!
Go to Bo's Official Site and read his almost daily blog! Its not news, but thoughts and musings of Bo Sanchez. Get to know Bo in a more personal way --and find out what it means to live the life of a preacher. You get to enrich your faith as well.
DONATION
Remember to always donate your "first fruits"-not the last. Click on the "Donation" Box under the members menu - and you'll even see links to the nearest branches of the Banks where you can deposit.