READINGS for 2008-01-14
PULL bACk!
"This is the time of fulfillment." – Mark 1:15
If you were a fly and you landed on the ceiling of the Sistine chapel with Michaelangelo's painting, all you would probably see are a lot of rough surfaces due to the paintbrush strokes. You'll also see a lot of dust and dirt caught by the rough surface. You might easily judge the artwork as plain old ugly. But pull back and suddenly, your jaw drops at the
magnificence of the whole fresco!
There have been a lot of disappointing episodes in my life that made me feel like a loser. I wanted to be a doctor but I thought I couldn't handle the stress so I shifted to dentistry. I've always felt that I took the easy way out and that I was settling for second best.
Nine years after graduation, my future husband comes into my life because they needed a company dentist. Seventeen years
later, my dad overcomes a malignant cancer under the tongue because I detected it in its early stage during his oral checkup.
What people call serendipity or fate, God calls the time of fulfillment of His grand master plan for our life.
Ronna Ledesma
Have you been accusing God of giving you the raw end of the deal in this life? Pull back, little fly!
Lord, let me always see that nothing touches me without passing first through Your loving hands.
When we read in the Old Testament that God is the cause of a particular state or happening then we can be sure that this is part of His greater plan. Hannah is barren for now, but she will give birth to one of the greatest prophets and servants of the Lord, Samuel. All her suffering at the hands of others will be wiped away with the birth of her son who will grow up to be a great man.
1
There was a certain man from Ramathaim, Elkanah by name, a Zuphite from the hill country of Ephraim. He was the son of Jeroham, son of Elihu, son of Tohu, son of Zuph, an Ephraimite.
2
He had two wives, one named Hannah, the other Peninnah; Peninnah had children, but Hannah was childless.
3
This man regularly went on pilgrimage from his city to
worship the LORD of hosts and to sacrifice to him at Shiloh, where the two sons of Eli, Hophni and Phinehas, were ministering as priests of the LORD.
4
When the day came for Elkanah to offer sacrifice, he used to give a portion each to his wife Peninnah and to all her sons and daughters,
5
but a double portion to Hannah because he loved her, though the LORD had made her barren.
6
Her rival, to upset her, turned it into a constant reproach to her that the LORD had left her barren.
7
This went on year after year; each time they made their pilgrimage to the sanctuary of the LORD, Peninnah would approach her, and Hannah would weep and refuse to eat.
8
Her husband Elkanah used to ask her "Hannah, why do you weep, and why do you refuse to eat? Why do you grieve? Am I not more to you than ten sons?"
Psalm 116: 12-13, 14-17, 18-19
R: To you, Lord, I will offer a sacrifice of praise.
12
How shall I make a return to the LORD for all the good he has done for me?
13
The cup of salvation I will take up, and I will call upon the name of the LORD.
(R)
14
My vows to the LORD I will pay in the presence of all his people.
15
Precious in the eyes of the LORD is the death of his faithful ones.
16
O LORD, I am your servant; I am your servant, the son of your handmaid; you have loosed my bonds.
(R)
18
My vows to the LORD I will pay in the presence of all his people,
19
in the courts of the house of the LORD, in your midst, O Jerusalem.
(R)
Jesus begins to call His apostles to follow Him into a new way of life. We all have a thirst for adventure. Are we willing to follow in the footsteps of the apostles who gave up all in order to follow Jesus? I hope so, since this is the true meaning of the Christian life. This does not mean that we have to leave our jobs but it does mean that our faith ought to be given priority over even our source of livelihood.
14
After John had been arrested, Jesus came to Galilee proclaiming the gospel of God:
15
"This is the time of fulfillment. The kingdom of God is at hand. Repent, and believe in the gospel."
16
As he passed by the Sea of Galilee, he saw Simon and his brother Andrew casting their nets into the sea; they were fishermen.
17
Jesus said to them, "Come after me, and I will make you fishers of men."
18
Then they abandoned their nets and followed him.
19
He walked along a little farther and saw James, the son of Zebedee, and his brother John. They too were in a boat mending their nets.
20
Then he called them. So they left their father Zebedee in the boat along with the hired men and followed him.
think:
Are we willing to follow in the footsteps of the apostles who gave up all in order to follow Jesus?
________________________________________________________

God's special verse/thought for me today________________
_________________________________________________________

T O D A Y ' S BLESSING LIST
Thank You Lord for:
____________________________________
_______________________________________________________
READ THE BIBLE IN ONE YEAR
Matthew 10-21
atthe-
transforMinG daily routine
In the Bible are stories of brothers in conflict with each other. Think of Cain who killed his brother Abel. Remember Jacob who cheated his brother Esau out of his blessing. And not to forget the 11 guys who sold their brother Joseph into slavery. Rivalry between brothers is common. But Jesus had no qualms to include brothers in His band of disciples.
There were many fishermen working on the Lake of Galilee. The Jewish historian Josephus mentions that during his time as governor of Galilee, there were 330 fishing boats on that lake. But Jesus chose brothers from among these simple, uneducated fishermen — the brothers Simon and Andrew, John and James.
Human as we are, we focus on the external — on educational attainment, wealth and status in society — as conditions for assigning an important task. Jesus was different. He looked at what the person would become by following Him.
When Jesus called these brothers, He called them in the ordinariness of daily tasks. We don't have to wait until we are in church to be close to God and hear His call. God is present everywhere, even in the dullness of daily routine. Our daily work would be transformed because we would do it now not as an obligation or to earn money. We would do everything in the presence of God and do it for Him. Spiritual writers call this transformation of daily work and routine as "sanctification of work."
"Follow me," was Jesus' simple invitation. He did not lecture them, or even tell them where He would lead them. And they did not ask what we would ask, "Why? Where to? What for?" They just left everything behind and became Jesus' companions for the rest of their life. To follow Jesus without hesitation is something we can only admire. With these
brothers, Jesus had made a good choice.
Fr. Rudy Horst
Am I bored with my work and life? Am I aware of God's presence in my daily routine? What can I do to transform and sanctify my daily work?
Lord, thank You for reminding us of Your constant presence in daily life. Make us open and sensitive to Your Holy Spirit. Help all those You call for a special task to overcome the many obstacles they face that they may generously say Yes to Your call.
St. Sava, bishop, pray for us.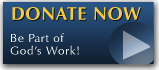 The FEAST is one of the happiest places on earth.

Click Here to find a Feast near you!
KERYGMA TV! is BACK
KERYGMA TV is on a new time slot and new channel Sundays 8 a.m. at IBC 13
Need Counseling? No Landline?
Now, you can use your mobile phone to call a friend for counseling at 09228407031. Or you may call our landlines 7266728, 7264709, 7259999 Mon-Fri 24-hrs, Sat 6am-5pm, Sun 6am-10am
BO BLOGS!
Go to Bo's Official Site and read his almost daily blog! Its not news, but thoughts and musings of Bo Sanchez. Get to know Bo in a more personal way --and find out what it means to live the life of a preacher. You get to enrich your faith as well.
DONATION
Remember to always donate your "first fruits"-not the last. Click on the "Donation" Box under the members menu - and you'll even see links to the nearest branches of the Banks where you can deposit.