READINGS for 2007-12-30
Feast of the Holy Family
LESSONS FROM THE SPECIAL CHILDREN
... heartfelt compassion, kindness, humility, gentleness, and patience... – Colossians 3:12
Our Faith and Light Community, composed of special children, their parents, and friends (that's people like me), cannot boast of many formation programs for its members. At most, it is only once or twice a year. Surprisingly, most members stay.
I, for one, have stayed. I used to long for a community that offers serious formation for its members. Why I have stayed in Faith and Light has surprised me.
Frances, Myra, Anton, Eldon, Joel, Maiko – our special children in the community — teach me many things, without verbalizing them at all, because they can hardly speak. They teach me acceptance and gentleness by their mere presence and friendship. They teach me compassion through their handicaps. They teach me humility by their acceptance of their weaknesses. Their parents teach me, too, about patience, faith and fidelity to caring for their children.
In truth, I have come to understand more the real meaning of community with them. There may not be deep conversations shared, or great insights from powerful talks of eloquent speakers. But what I have – serenity of the soul in the company of
God's special children – more than compensates for whatever is lacking in teachings. Tess VA.
REFLECTION:
How do you put on compassion, kindness, humility, patience, and gentleness?
Lord, may I never lose sight of occasions when I can show to others Your compassion, kindness, humility, patience, gentleness, and most of all, Your love.
1st READING
Sirach 3:2-6.12-14
In their children parents give something of themselves to the world, not least their generous act of love in rearing them. The family is the fundamental building block of society and today that building block is under attack by forces that originate far from heaven. Husband, wife and the potential for children: that is what constitutes the proper understanding of the family. No person has a right to have a child – it is a gift that God entrusts to the parents. When that gift is used outside of the context of the family we abuse the gift of our sexuality.
2 For the LORD sets a father in honor over his children; a mother's authority he confirms over her sons. 3 He who honors his father atones for sins; 4 he stores up riches who reveres his mother. 5 He who honors his father is gladdened by children, and when he prays he is heard. 6 He who reveres his father will live a long life; he obeys the LORD who brings comfort to his mother. 12 My son, take care of your father when he is old; grieve him not as long as he lives. 13 Even if his mind fail, be considerate with him; revile him not in the fullness of your strength. 14 For kindness to a father will not be forgotten, it will serve as a sin offering-it will take lasting root.
P S A L M
Psalm 128:1-2, 3, 4-5
R: Blessed are those who fear the Lord and walk in his ways.
1 Blessed is everyone who fear the LORD, who walk in his ways! 2 For you shall eat the fruit of your handiwork; happy shall you be, and favored. (R) 3 Your wife shall be like a fruitful vine in the recesses of your home; your children like olive plants around your table. (R) 4 Behold, thus is the man blessed who fears the LORD. 5 The LORD bless you from Zion: may you see the prosperity of Jerusalem all the days of your life. (R)
2nd READING
Colossians 3:12-21
God calls us to put on the garment of love over and above all other things. This is a call to live in the truth of who we are as human beings – recognizing what is right and wrong about the way we act and ensuring that we follow the former and not the latter. God has given us a moral code to follow and we ignore it to our own detriment and suffering. God wants us to be a holy people. This means that we have to order our lives in such a way that we always respect the rights of others. The way in which we do this can change so long as the fundamental respect for the rights of others is not compromised.
12 Put on, as God's chosen ones, holy and beloved, heartfelt compassion, kindness, humility, gentleness, and patience, 13 bearing with one another and forgiving one another, if one has a grievance against another; as the Lord has forgiven you, so must you also do. 14 And over all these put on love, that is, the bond of perfection. 15 And let the peace of Christ control your hearts, the peace into which you were also called in one body. And be thankful. 16 Let the word of Christ dwell in you richly, as in all wisdom you teach and admonish one another, singing psalms, hymns, and spiritual songs with gratitude in your hearts to God. 17 And whatever you do, in word or in deed, do everything in the name of the Lord Jesus, giving thanks to God the Father through him. 18 Wives, be subordinate to your husbands, as is proper in the Lord. 19 Husbands, love your wives, and avoid any bitterness toward them. 20 Children, obey your parents in everything, for this is pleasing to the Lord. 21 Fathers, do not provoke your children, so they may not become discouraged.
G O S P E L
Matthew 2:13-15.19-23
Joseph is as obedient as Mary in all that God asks of him as we have it told to us through the Scriptural texts. Here is a man and a woman who entrust their lives to the word of God. I wonder if they were aware of the significance of their actions at the time. I doubt it! Perhaps we should be able to draw strength from this in that there are many times when we are seemingly in the dark as to what is going on, yet we sense that we should act in a certain way. Let us not insist on full understanding before responding to the inspiration of the Holy Spirit. Let us trust that God knows what He is doing!
13 When they had departed, behold, the angel of the Lord appeared toJoseph in a dream and said, "Rise, take the child and his mother, flee to Egypt, and stay there until I tell you. Herod is going to search for the child to destroy him." 14 Joseph rose and took the child and his mother by night and departed for Egypt. 15 He stayed there until the death of Herod, that what the Lord had said through the prophet might be fulfilled, "Out of Egypt I called my son." 19 When Herod had died, behold, the angel of the Lord appeared in a dream to Joseph in Egypt 20 and said, "Rise, take the child and his mother and go to the land of Israel, for those who sought the child's life are dead." 21 He rose, took the child and his mother, and went to the land of Israel. 22 But when he heard that Archelaus was ruling over Judea in place of his father Herod, he was afraid to go back there. And because he had been warned in a dream, he departed for the region of Galilee. 23 He went and dwelt in a town called Nazareth, so that what had been spoken through the prophets might be fulfilled, "He shall be called a Nazorean."
my reflections
think: God calls us to put on the garment of love over and above all other things.
_________________________________________________________

God's special verse/thought for me today________________
_________________________________________________________

T O D A Y ' S BLESSING LIST
Thank You Lord for: ____________________________________
_______________________________________________________
READ THE BIBLE IN ONE YEAR Revelation 15-18
SABBATH PAUSE
My weekly time with God
THANK YOU LIST
Things to be grateful for from the past week
________________________________________________________________
________________________________________________________________
_________________________________________________________________
SPECIAL NEEDS
Things to ask God for in the coming week
________________________________________________________________
_________________________________________________________________
________________________________________________________________
HIDDEN TREASURE
Most important word God told me this week
________________________________________________________________
_________________________________________________________________
_________________________________________________________________
HOLIDAY BECAUSE HOLY DAY
Christmas is usually a special time for families to get together. The first Christmas, however, was not a holiday for the family of Jesus, Mary, and Joseph. It was many a perilous journey. Today, the Gospel recounts to us how the Holy Family was a family always on the move! Jesus, Mary, and Joseph made three kinds of journey during the first Christmas season. The first journey was as subjects of a colonial ruler.
The second was as fugitives of an insane king. The third was as returnees from an exile. Theirs were journeys we never want to make. The first Christmas season was not a holiday. It was a holy day instead. The humility, the faith, and the obedience of the Holy Family made the first Christmas season a holy day. The Christmas season is a holiday because it is a holy day. This is both a gift and a mandate to us.
Christmas is holiday for us because Jesus, Mary, and Joseph made it a holy day by their humility to obey despite knowing their exalted status, by their faith in God who protects those who trust in Him, and by their obedience to God who instructed them to return to Nazareth where Jesus grew up and came to be known as the "Nazorean."
Christmas is our mandate as well. Knowing how Christmas became a holiday should motivate us to make the spirit of the season overflow to all the days of the year. We are called to make every day a holy day. Like Jesus, Mary, and Joseph let us exercise humility, faith, and obedience. Christmas can then be our gift to every man and woman we meet as well. The Feast of the Holy Family teaches us that Christmas is both a gift and a mandate. And as a gift and a mandate, it is the love of Jesus, Mary, and Joseph for God and for one another that united these two dimensions of the Christmas season. Without love, Christmas can never be both a gift and a mandate. Without love, humility, faith, and obedience are not possible. Only with love can we make each day a holiday. It is love that makes our reunions during this season and at anytime of the year truly worth the journey. Fr. Bobby T.
REFLECTION QUESTION: Christmas is both a gift and a mandate.
Eternal God, You are our Loving Father and the source of every family on earth. Help us to live like the Holy Family of Jesus, Mary, and Joseph. Teach us humility. Grant us faith. Help us to obey. Amen.
Blessed John Alcober, martyr, pray for us.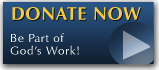 The FEAST is one of the happiest places on earth.

Click Here to find a Feast near you!
KERYGMA TV! is BACK
KERYGMA TV is on a new time slot and new channel Sundays 8 a.m. at IBC 13
Need Counseling? No Landline?
Now, you can use your mobile phone to call a friend for counseling at 09228407031. Or you may call our landlines 7266728, 7264709, 7259999 Mon-Fri 24-hrs, Sat 6am-5pm, Sun 6am-10am
BO BLOGS!
Go to Bo's Official Site and read his almost daily blog! Its not news, but thoughts and musings of Bo Sanchez. Get to know Bo in a more personal way --and find out what it means to live the life of a preacher. You get to enrich your faith as well.
DONATION
Remember to always donate your "first fruits"-not the last. Click on the "Donation" Box under the members menu - and you'll even see links to the nearest branches of the Banks where you can deposit.