READINGS for 2007-12-16
THE REAL DEAL
"What did you go out into the desert to see?" – Matthew 11:7
"See the shape of a shoe?" The faith healer pointed to a candle wax. "It means you stepped on a dwarf and he's causing your sickness. You must be having trouble sleeping."
"No, I sleep like a log," I said.
"Headaches?" I shook my head.
"Joint pains?" I shook my head again.
I could see she was panicking so I took pity on her and told her I'm having stomach troubles just to get it over with.
I don't know why others endorse people like her to cure diseases. No, that's not right – I do know why. She was in our home because Papa was terminally ill and Mama was grasping at straws to keep him alive. Mama was searching for a miracle.
I know that life's pains, miseries and sufferings are hard to accept. We try hard to understand and find meaning to seemingly useless hardships and succumb easily to fear. But the only true miracles are those wrought by our faith in God. And true aith demands that we trust in Him even if we never reach understanding.
God, in His infinite greatness, chose to become human just so he can suffer and die to redeem us from our sins. Isn't that miraculous enough? Cecille L.
REFLECTION:
Do you still believe in the occult "just to be safe"?
Lord, help us see the true miracles in our lives.
Third Sunday of Advent
1st READING
Isaiah 35:1-6.10
One of the prophet's main roles was to bring hope to a people that were often in desperate straits. They were often under the rule of foreign powers or if not yet at that stage, fighting a losing battle against them. The glory of the days of the kingdom under David and Solomon are long and fading memories. They cannot live in the past forever. They need something to look forward to that will inspire them to persevere with their faith in the Lord. Thus today's many other prophecies of hope are relayed to the people from God by the prophets.
1 The desert and the parched land will exult; the steppe will rejoice and bloom. 2 They will bloom with abundant flowers, and rejoice with joyful song. The glory of Lebanon will be given to them, the splendor of Carmel and Sharon; they will see the glory of the LORD, the splendor of our God. 3 Strengthen the hands that are feeble, make firm the knees that are weak, 4 say to those whose hearts are frightened: Be strong, fear not! Here is your God, he comes with vindication; with divine recompense he comes to save you. 5 Then will the eyes of the blind be opened, the ears of the deaf be cleared; 6 then will the lame leap like a stag, then the tongue of the dumb will sing. 10 Those whom the LORD has ransomed will return and enter Zion singing, crowned with everlasting joy; they will meet with joy and gladness, sorrow and mourning will flee.
P S A L M
Psalm 146:6-7, 8-9, 9-10
R: Lord, come and save us.
6 The LORD God keeps faith forever, 7 secures justice for the oppressed, gives good to the hungry. The LORD sets captives free. (R) 8 The LORD gives sight to the blind. The LORD raises up those were bowed down; the LORD loves the just. 9 The LORD protects strangers. (R) The fatherless and the widow he sustains, but the way of the wicked he thwarts. 10 The LORD shall reign forever; your God, O Zion, through all generations. (R)
2nd READING
James 5:7-10
Perseverance is one of the key virtues of a disciple of Jesus. Without it, we can say goodbye to the call of holiness. Jesus knows this and that is one of the reasons He sent us the Holy Spirit. The Spirit is given to us to strengthen us in our hope and trust in the promises of God. It is through this undying hope in God's promises that we are able to endure all that sin can throw against us. This is our life as Christians: persevering to the end with the sure knowledge that God will vindicate our faith and fulfill His promises in our lives.
7 Be patient, therefore, brothers, until the coming of the Lord. See how the farmer waits for the precious fruit of the earth, being patient with it until it receives the early and the late rains. 8 You too must be patient. Make your hearts firm, because the coming of the Lord is at hand. 9 Do not complain, brothers, about one another, that you may not be judged. Behold, the Judge is standing before the gates. 10 Take as an example of hardship and patience, brothers, the prophets who spoke in the name of the Lord.
G O S P E L
Matthew 11:2-11
Jesus tells the disciples of John to open their eyes and look around them and they will see that the prophecies of old are being fulfilled. This will conform His, Jesus' identity as the promised Messiah. Jesus then confirms to the men the holiness of John and the important place he holds in the work of the Messiah. This would have been very encouraging to them and would also have sown the seed of conversion that will be ignited when John tells them to switch their allegiance to Jesus over him.
2 When John the Baptist heard in prison of the works of the Messiah, he sent his disciples to him 3 with this question, "Are you the one who is to come, or should we look for another?" 4 Jesus said to them in reply, "Go and tell John what you hear and see: 5 the blind regain their sight, the lame walk, lepers are cleansed, the deaf hear, the dead are raised, and the poor have the good news proclaimed to them. 6 And blessed is the one who takes no offense at me." 7 As they were going off, Jesus began to speak to the crowds about John, "What did you go out to the desert to see? A reed swayed by the wind? 8 Then what did you go out to see? Someone dressed in fine clothing? Those who wear fine clothing are in royal palaces. 9 Then why did you go out? To see a prophet? Yes, I tell you, and more than a prophet. 10 This is the one about whom it is written: 'Behold, I am sending my messenger ahead of you; he will prepare your way before you.' 11 Amen, I say to you, among those born of women there has been none greater than John the Baptist; yet the least in the kingdom of heaven is greater than he."
my reflections
think: Perseverance is one of the key virtues of a disciple of Jesus.
_________________________________________________________

God's special verse/thought for me today________________
_________________________________________________________

T O D A Y ' S BLESSING LIST
Thank You Lord for: ____________________________________
_______________________________________________________
READ THE BIBLE IN ONE YEAR 2 Timothy 1-4
SABBATH PAUSE
My weekly time with God
THANK YOU LIST
Things to be grateful for from the past week
________________________________________________________________
________________________________________________________________
_________________________________________________________________
SPECIAL NEEDS
Things to ask God for in the coming week
________________________________________________________________
_________________________________________________________________
________________________________________________________________
HIDDEN TREASURE
Most important word God told me this week
________________________________________________________________
_________________________________________________________________
_________________________________________________________________
GOD KNOWS WHO ARE HIS OWN
Amidst the boredom and drudgery of life, the good and the bad mix. Among the drinking and merry-making crowd, Noah lived a different life – unnoticed by all, except God. Among the perverse crowds of Sodom and Gomorrah,
Lot lived a different life – something known only to God. Life does not readily make us able to identify who is the good, and the bad. Sometimes, life even reverses the signs: the bad guys get all good results and business, while the good men languish in poverty and want.
Illness strikes both good and bad; death comes to take both good and bad.
BUT GOD KNOWS HIS OWN! Between two men lying in bed, and between two women grinding grain, God knows whom to take and whom to leave behind. Men and women may not see the good men and women among the crowd… but surely, God knows. Amidst the fact that today's Gospel is about the end times, it brings to us words of assurance and consolation. God knows his own!
Let us not then grow tired and weary about being consistently good… even if others do not seem to notice, even when the world seems to reward only those who are cunning and crooked in their ways. God can read through the heart. God knows what each one of us is all about. Fr. Domie, SSP
REFLECTION QUESTION: Open your Bible. Read and pray PSALM 139.
Thank You, Lord, for making me Your own.
St. Agnes of Assisi, abbess, pray for us.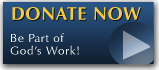 The FEAST is one of the happiest places on earth.

Click Here to find a Feast near you!
KERYGMA TV! is BACK
KERYGMA TV is on a new time slot and new channel Sundays 8 a.m. at IBC 13
Need Counseling? No Landline?
Now, you can use your mobile phone to call a friend for counseling at 09228407031. Or you may call our landlines 7266728, 7264709, 7259999 Mon-Fri 24-hrs, Sat 6am-5pm, Sun 6am-10am
BO BLOGS!
Go to Bo's Official Site and read his almost daily blog! Its not news, but thoughts and musings of Bo Sanchez. Get to know Bo in a more personal way --and find out what it means to live the life of a preacher. You get to enrich your faith as well.
DONATION
Remember to always donate your "first fruits"-not the last. Click on the "Donation" Box under the members menu - and you'll even see links to the nearest branches of the Banks where you can deposit.