READINGS for 2007-11-28
ALL WORTH IT!
"By your perseverance, you will secure your lives." – Luke 21:19
When I was in high school, I would always be tasked to head and conceptualize school events like the Gratitude Day and the 50th Anniversary Mass. Each time I worked on these, I'd always have grand ideas, for example: we'll make an MTV with pictures of past teachers to be shown to all.
Then came the reactions: "You're out of your mind." And "Here you go again, with your ideas." Despite the criticisms. I pushed through. You know why? Because I knew I was doing the right thing. I knew it would please the teachers and participants.
Now, as I follow Jesus, I can still apply the same attitude. You see, Jesus said that following Him won't be easy. I may be persecuted, hated, criticized, imprisoned or even killed! But these should never hinder me from running after Him. Knowing what is in the finish line should motivate me to jump over all the hurdles I encounter along the way and finish this race. It's easier said than done, but I let Jesus' promise carry me through, "Stay with it to the end. You won't be sorry; you'll be saved." In the end, you can gladly say, "It was all worth it!" RE.
REFLECTION:
Are you going through something difficult as you're following Jesus? Cheer up and don't quit! Let the idea of your
eternal reward inspire you to press on.
May I persevere for the sake of others as well as for my own sake.
1st READING
Daniel 5:1-6.13-14.16-17.23-28
Daniel is not interested in any earthly reward or wealth that a king can offer him. He seeks the truth and desires to live according to it. It is the kingdom of the powerful king that is going to be crushed a will be preserved as he is a righteous person. Throughout the Scriptures we see this pattern and with Jesus it has its ultimate expression in that the righteous will go to eternal life and the unrepentant sinner to eternal damnation.
1 King Belshazzar gave a great banquet for a thousand of his lords, with whom he drank. 2 Under the influence of the wine, he ordered the gold and silver vessels which Nebuchadnezzar, his father, had taken from the temple in Jerusalem, to be brought in so that the king, his lords, his wives and his entertainers might drink from them. 3 When the gold and silver vessels taken from the house of God in Jerusalem had been brought in, and while the king, his lords, his wives and his entertainers were drinking 4 wine from them, they praised their gods of gold and silver, bronze and iron, wood and stone. 5 Suddenly, opposite the lampstand, the fingers of a human hand appeared, writing on the plaster of the wall in the king's palace. When the king saw the wrist and hand that wrote, 6 his face blanched; his thoughts terrified him, his hip joints shook, and his knees knocked. 13 Then Daniel was brought into the presence of the king. The king asked him, "Are you the Daniel, the Jewish exile, whom my father, the king, brought from Judah? 14 I have heard that the spirit of God is in you, that you possess brilliant knowledge and extraordinary wisdom. 16 I have heard that you can interpret dreams and solve difficulties; if you are able to read the writing and tell me what it means, you shall be clothed in purple, wear a gold collar about your neck, and be third in the government of the kingdom." 17 Daniel answered the king: "You may keep your gifts, or give your presents to someone else; but the writing I will read for you, O king, and tell you what it means. 23 You have rebelled against the Lord of heaven. You had the vessels of his temple brought before you, so that you and your nobles, your wives and your entertainers, might drink wine from them; and you praised the gods of silver and gold, bronze and iron, wood and stone, that neither see nor hear nor have intelligence. But the God in whose hand is your life breath and the whole course of your life, you did not glorify. 24 By him were the wrist and hand sent, and the writing set down. 25 "This is the writing that was inscribed: MENE, TEKEL, and PERES. These words mean: 26 MENE, God has numbered your kingdom and put an end to it; 27 TEKEL, you have been weighed on the scales and found wanting; 28 PERES, your kingdom has been divided and given to the Medes and Persians."
P S A L M
Daniel 3:62, 63, 64, 65, 66, 67
R: Give glory and eternal praise to him.
39 [Dan 3:62] "Sun and moon, bless the Lord; praise and exalt him above all forever." (R) 40 [Dan 3:63] "Stars of heaven, bless the Lord; praise and exalt him above all forever." (R) 41 [Dan 3:64] "Every shower and dew, bless the Lord; praise and exalt him above all forever." (R) 42 [Dan 3:65] "All you winds, bless the Lord; praise and exalt him above all forever." (R) 43 [Dan 3:66] "Fire and heat, bless the Lord; praise and exalt him above all forever." (R) 44 [Dan 3:67] "Cold and chill, bless the Lord; praise and exalt him above all forever." (R)
G O S P E L
Luke 21:12-19
Jesus speaks to us about endurance, not in our own strength alone, but in and with faith in Him. We should never make the mistake of trusting in our own abilities to defend ourselves in the battle against sin – it is the Holy Spirit, His grace and strength who alone can ensure victory for us. One of the first things any disciple has to learn is to open his or her self up to the power and leading of the Spirit of God so that we can draw as much benefit as possible from His guidance and help.
12 "They will seize and persecute you, they will hand you over to the synagogues and to prisons, and they will have you led before kings and governors because of my name. 13 It will lead to your giving testimony. 14 Remember, you are not to prepare your defense beforehand, 15 for I myself shall give you a wisdom in speaking that all your adversaries will be powerless to resist or refute. 16 You will even be handed over by parents, brothers, relatives, and friends, and they will put some of you to death. 17 You will be hated by all because of my name, 18 but not a hair on your head will be destroyed. 19 By your perseverance you will secure your lives."
my reflections
think: One of the first things any disciple has to learn is to open his or her self up to the power and leading of the Spirit of God.
_________________________________________________________

God's special verse/thought for me today________________
_________________________________________________________

T O D A Y ' S BLESSING LIST
Thank You Lord for: ____________________________________
_______________________________________________________
READ THE BIBLE IN ONE YEAR Romans 4-7
GETTING TO KNOW THE SAINTS
Saint John of Sahagun
Saint John, the patron of Salamanca, Spain, was born in the 15th century in Sahagun. He was educated by the Benedictine monks in his town.
Just like the Lord Jesus, John was drawn to a life of simplicity and poverty. So when he became parish priest, he chose to serve only in a small chapel. There he preached Christianity and celebrated Mass. After a period of service, Father John wanted to learn theology better. He spent four years studying in the Catholic University of Salamanca. After which, he became a preacher. Nine years later, he joined the community of Augustinian friars. He continued to proclaim the Word of God through his homilies and sermons. This led to the conversion of the people in Salamanca.
Saint John was known for ending bitter fights. He was not afraid to correct mistakes, even if the person involved was in power. One example was when the priest corrected the duke for his harsh treatment of the poor. The duke was furious. He ordered two of his men to kill the priest. But when they saw him, Saint John was calm and kind. The two immediately asked for pardon. Not long after, the duke fell ill. Through the prayers of the saint, the duke repented then recovered.
Saint John of Sahagun died on June 11, 1479. According to stories, the saint was poisoned by a woman whose lover broke off with her after hearing the priest s sermon. John was beatified on June 19, 1601 by Pope Clement VIII and was canonized on October 16, 1690 by Pope Alexander VIII.
http://www.daughtersofstpaul.com/saintday/m6.html#BM12
http://www.catholic-forum.com/saints/saintj6v.htm
Saint Beatus of Lungern
Saint Beatus, the apostle of Switzerland, was baptized and converted by Saint Barnabas in England. He was ordained a priest by Saint Peter the Apostle in Rome, later serving as a missionary in Switzerland.
He was one of the early hermits during the first century. He found solace in a cave above the Lake of Thun. According to legends, Saint Beatus fought a dragon in the area. This became a place for pilgrims in later years.
Saint Beatus died on Mount Beatenburg in c.112. His cultus was transferred to a chapel at Lungern, Obwalden.
http://www.saintpatrickdc.org/ss/0509.htm
http://www.catholic-forum.com/saints/saintb2x.htm
JESUS: A NON-CONFORMIST
We are mid-week in the last week of the Church's calendar. Our Gospels speak to us about Jesus' words of the endtimes. Scholars say most of these sayings of Jesus refer not to the end of the world, but to the end of Jerusalem under the Roman troops under Titus Vespasian sometime around 70 A.D. Nonetheless, some important and relevant food for thought comes to us in praying on the verses of the Gospel today…
(1) FOLLOWING JESUS IS A COUNTER CULTURE.
The words and examples of Jesus call us to live in love, unconditional forgiveness, and fellowship even as we place our gaze not on this earth – but in the rewards of the next life. Our faith calls us to see God, not as the vindictive and capricious being of myths and superstition, but as the Immanuel who wants to bind himself with us in selfless love … a God with us in the midst of tears and pains. A God whose weakness is for the weak. The early Christians, in following this God proclaimed by Jesus, puzzled the religious and political leaders. They were haunted, imprisoned, ridiculed, martyred. So, too, with us now. If we faithfully live the Christian ideals, we will soon find out that our lifestyle is necessarily different, weird, by the standards of a world that is materialistic and consumeristic. It may really happen that the first persons who would not understand us are those close to us.
(2) JESUS PROMISES NOT EXEMPTIONS, BUT THE GIFT OF PERSEVERANCE.
We love to be exempted from dues and duties. People who are in power make their power felt by being exempted – from long cues, from traffic jams (with the help of police escorts). Jesus, however, says: Christians – though they follow the King of Kings – will have to be dragged to synagogues, before governors and kings, to stand trials. No exemptions! Jesus himself – though he was the Son of the Father who made heaven and earth – prayed:–"Father, let this cup pass me by, but not my will. Your will be done." And Jesus was not exempted.
The gift of God is not exemption, but – as the Gospel today concludes – the ability to persevere. The old translation of the liturgical Gospel says it better:– "patient endurance." With faith, we are able to patiently endure because we know God is there, and he knows what he is all about. Fr. Domie, SSP
REFLECTION QUESTION: The better gift of God is not exemption from pains and trials, but perseverance. What circumstances in life made you realize this truth?
Your strength alone carries me through trials. Thank You, Lord.
St. Hippolytus, abbot and bishop, pray for us.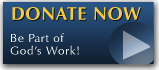 The FEAST is one of the happiest places on earth.

Click Here to find a Feast near you!
KERYGMA TV! is BACK
KERYGMA TV is on a new time slot and new channel Sundays 8 a.m. at IBC 13
Need Counseling? No Landline?
Now, you can use your mobile phone to call a friend for counseling at 09228407031. Or you may call our landlines 7266728, 7264709, 7259999 Mon-Fri 24-hrs, Sat 6am-5pm, Sun 6am-10am
BO BLOGS!
Go to Bo's Official Site and read his almost daily blog! Its not news, but thoughts and musings of Bo Sanchez. Get to know Bo in a more personal way --and find out what it means to live the life of a preacher. You get to enrich your faith as well.
DONATION
Remember to always donate your "first fruits"-not the last. Click on the "Donation" Box under the members menu - and you'll even see links to the nearest branches of the Banks where you can deposit.