READINGS for 2007-11-22
COMMITMENT MATTERS
Mattathias and his sons gathered in a group apart. – 1 Maccabees 2:16
In school, our church group had a 9 o'clock community prayer. Anywhere we were, we had to pause and pray to God – all at the same time. It was a unique thing that bonded us, even during summer and weekends. Me in the garden beside our rented house – and everybody in their respective houses ("the bathroom's the best place to pray," said one member).
When I started work, I tried to keep that "date." I was fairly successful, sometimes praying for hours until I moved the schedule to early morning. It was called the "sweetest hour" "the best time to pray" then. Too bad, it didn't work for me.
Today, I pray before meals (even when eating out) and sometimes get complaints that my prayers are too long.
Though times have changed how, when and where I pray – I still recognize its importance.
So did Mattathias. Too bad Jerusalem didn't… it became the stage of the Lord's death. What about you? Are you committed to prayer? Jomar H.
REFLECTION:
Mattathias gives us a radical example, to stay committed to God even if everyone is telling us to worship "other gods."
When our commitment falters, Lord, thank You for loving us still.
1st READING
1 Maccabees 2:15-29
Some scholars believe that it was a protest such as Mattathias' that was the origins of the Essene Community found in Qumran. Perhaps he had many followers who were sick and tired of the oppression and who sought to recreate community life away from the centers of persecution where they could practice their faith in peace. Is he running away from a battle he should stand and fight? I think not. No one ought to be asked to fight a battle that in all likelihood he will lose due to the overwhelming odds.
15 The officers of the king in charge of enforcing the apostasy came to the city of Modein to organize the sacrifices. 16 Many of Israel joined them, but Mattathias and his sons gathered in a group apart. 17 Then the officers of the king addressed Mattathias: "You are a leader, an honorable and great man in this city, supported by sons and kinsmen. 18 Come now, be the first to obey the king's command, as all the Gentiles and the men of Judah and those who are left in Jerusalem have done. Then you and your sons shall be numbered among the King's Friends, and shall be enriched with silver and gold and many gifts." 19 But Mattathias answered in a loud voice: "Although all the Gentiles in the king's realm obey him, so that each forsakes the religion of his fathers and consents to the king's orders, 20 yet I and my sons and my kinsmen will keep to the covenant of our fathers. 21 God forbid that we should forsake the law and the commandments. 22 We will not obey the words of the king nor depart from our religion in the slightest degree." 23 As he finished saying these words, a certain Jew came forward in the sight of all to offer sacrifice on the altar in Modein according to the king's order. 24 When Mattathias saw him, he was filled with zeal; his heart was moved and his just fury was aroused; he sprang forward and killed him upon the altar. 25 At the same time, he also killed the messenger of the king who was forcing them to sacrifice, and he tore down the altar. 26 Thus he showed his zeal for the law, just as Phinehas did with Zimri, son of Salu. 27 Then Mattathias went through the city shouting, "Let everyone who is zealous for the law and who stands by the covenant follow after me!" 28 Thereupon he fled to the mountains with his sons, leaving behind in the city all their possessions. 29 Many who sought to live according to righteousness and religious custom went out into the desert to settle there.
P S A L M
Psalm 50:1-2, 5-6, 14-15
R: To the upright I will show the saving power of God.
1 God the LORD has spoken and summoned the earth, from the rising of the sun to its setting. 2 From Zion, perfect in beauty, God shines forth. (R) 5 "Gather my faithful ones before me, those who have made a covenant with me by sacrifice." 6 And for the heavens proclaim his justice; for God himself is the judge. (R) 14 "Offer to God praise as your sacrifice and fulfill your vows to the Most High; 15 then call upon me in time of distress; I will rescue you, and you shall glorify me." (R)
G O S P E L
Luke 19:41-44
There is a very beautiful little Church halfway up the Mount of Olives over the Kedron Valley opposite Jerusalem commemorating this moment in the life of Jesus. I love to pray there and ask the Lord to give me His heart for the people so that I will be more committed in my service as a priest and better able to tap into the love He has for us all.
41 As he drew near, he saw the city and wept over it, 42 saying, "If this day you only knew what makes for peace — but now it is hidden from your eyes. 43 For the days are coming upon you when your enemies will raise a palisade against you; they will encircle you and hem you in on all sides. 44 They will smash you to the ground and your children within you, and they will not leave one stone upon another within you because you did not recognize the time of your visitation."
my reflections
think: No one ought to be asked to fight a battle that in all likelihood he will lose due to the overwhelming odds.
_________________________________________________________

God's special verse/thought for me today________________
_________________________________________________________

T O D A Y ' S BLESSING LIST
Thank You Lord for: ____________________________________
_______________________________________________________
READ THE BIBLE IN ONE YEAR Acts 13-15
DEUS CARITAS EST
The Bible scholars note that the story of Jesus' lament over the city of Jerusalem (city of Peace) occurs only in the accounts of St. Luke. It is one of two rare stories in the Gospels about Jesus shedding tears.
As a Jew, Jesus' heart was moved by this vision of what is going to happen to Jerusalem. He saw how in 70 A.D. the Roman general Titus will ravage the city to the ground. As the awaited Messiah, Jesus' heart was sad that the chosen people failed to recognize the time of his coming.
A small tear-shaped chapel stands at the western side of the Mount of Olives to commemorate our Gospel story. The chapel – called Dominus Flevit (The Lord wept) – features a large window at its altar where one sees a vista of the Old Jerusalem walls and the city, with the temple area in the foreground.
We come to realize the following:
(1) JESUS LOVES US!
John noted in his Gospel that Jesus wept at the death of Lazarus because he truly loved Lazarus. We never cry over anyone or anything that we are never attached to. If Jesus wept for the people of Jerusalem, it was because he genuinely desired their good and salvation. Jesus' tears give us a precious glimpse of what is His heart, and in the heart of God. God is Love. God loves humanity – that includes you and me.
(2) OUR PEACE IS JESUS.
Jesus is the Prince of Peace. Through His preaching, mighty works, grace of forgiveness and the sacraments, Jesus visits us in peace... This is true "shalom." It is the fruit of God's intervention in our life and history. Face to face with the above eternal truth of God as the source of true "shalom," the Jews, including their religious leaders, slowly shifted their hopes for peace in political compromises and solutions. Earlier Jews sought peace through alliances with neighboring nations. But in the shifting sand of human friendships such a human and pragmatic approach to peace only delivered the Jews from one foreign dominator to another… from poverty to poverty. Like the Jews, we also tend to search for peace everywhere – through political upheavals, economic progress, etc. But true peace is in the heart… inside us. True peace cannot be without spirituality and transcendence. Fr. Domie, SSP
REFLECTION QUESTION: Try to be deeply in touch with your self. Jesus' tears were his human and visible expression of love and concern. What are your genuinely human and visible ways of expressing your personal love and concern for persons?
For giving us Peace and Love, thank You.
St. Lucretia, virgin and martyr, pray for us.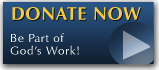 The FEAST is one of the happiest places on earth.

Click Here to find a Feast near you!
KERYGMA TV! is BACK
KERYGMA TV is on a new time slot and new channel Sundays 8 a.m. at IBC 13
Need Counseling? No Landline?
Now, you can use your mobile phone to call a friend for counseling at 09228407031. Or you may call our landlines 7266728, 7264709, 7259999 Mon-Fri 24-hrs, Sat 6am-5pm, Sun 6am-10am
BO BLOGS!
Go to Bo's Official Site and read his almost daily blog! Its not news, but thoughts and musings of Bo Sanchez. Get to know Bo in a more personal way --and find out what it means to live the life of a preacher. You get to enrich your faith as well.
DONATION
Remember to always donate your "first fruits"-not the last. Click on the "Donation" Box under the members menu - and you'll even see links to the nearest branches of the Banks where you can deposit.