READINGS for 2007-11-19
NO TO WRONGDOING
"They prefer to die rather than be defiled…." – 1 Maccabees 1:63
"Don't ask for the receipt number anymore," my boss instructed me.
As a doctor, he was entertaining private patients during his clinic hours in this government hospital. He tried to refer his patients to me for psychological testing. But the procedure entailed that the patient had to pay through the accounting department and obtain a receipt number before I was to give him a test. Young and idealistic, I defied him.
He grabbed whatever opportunity he had to make me suffer. But I was able to endure it because I knew I was in the right.
Someone once said, "If the king is in the wrong, are the people bound to follow him?"
My answer is no because it is not one's duty to do wrong.
Scripture says there was terrible affliction upon Israel who refused to profane the holy covenant. I think I understand their suffering but I also understand their inner joy and victory in the Lord! Cristy G.
REFLECTION:
In what matters are you being asked to compromise?
May I prefer to die rather than be defiled.
1ST READING
1 Maccabees 1:10-15.41-43.54-57.62-63
The rule of Antiochus Epiphanes was a terribly brutal and difficult time for the Jewish people as they were given the ultimatum to undertake pagan practices or die. The same was true for most of the first three centuries of Christianity. The Roman Empire persecuted the Christians with a savagery and willingness that is difficult to believe. Yet many Jews and a century or so later Christians stood firm in their faith and refused to give in to the occupying powers.
10 There sprang from these a sinful offshoot, Antiochus Epiphanes, son of King Antiochus, once a hostage at Rome. He became king in the year one hundred and thirty-seven of the kingdom of the Greeks. 11 In those days there appeared in Israel men who were breakers of the law, and they seduced many people, saying: "Let us go and make an alliance with the Gentiles all around us; since we separated from them, many evils have come upon us." 12 The proposal was agreeable; 13 some from among the people promptly went to the king, and he authorized them to introduce the way of living of the Gentiles. 14 Thereupon they built a gymnasium in Jerusalem according to the Gentile custom. 15 They covered over the mark of their circumcision and abandoned the holy covenant; they allied themselves with the Gentiles and sold themselves to wrongdoing. 41 Then the king wrote to his whole kingdom that all should be one people, 42 each abandoning his particular customs. All the Gentiles conformed to the command of the king, 43 and many Israelites were in favor of his religion; they sacrificed to idols and profaned the sabbath. 54 On the fifteenth day of the month Chislev, in the year one hundred and forty-five, the king erected the horrible abomination upon the altar of holocausts, and in the surrounding cities of Judah they built pagan altars. 55 They also burnt incense at the doors of houses and in the streets. 56 Any scrolls of the law which they found they tore up and burnt. 57 Whoever was found with a scroll of the covenant, and whoever observed the law, was condemned to death by royal decree. 62 But many in Israel were determined and resolved in their hearts not to eat anything unclean; 63 they preferred to die rather than to be defiled with unclean food or to profane the holy covenant; and they did die. Terrible affliction was upon Israel.
P S A L M
Psalm 119:53, 61, 134, 150, 155, 158
R: Give me life, O Lord, and I will do your commands.
53 Indignation seizes me because of the wicked who forsake your law. (R) 61 Though the snares of the wicked are twined about me your law I have not forgotten. (R) 134 Redeem me from the oppression of men, that I may keep your precepts. (R) 150 I am attacked by malicious persecutors who are far from your law. (R) 155 Far from sinners is salvation, because they seek not your statutes. (R) 158 I beheld the apostates with loathing, because they kept not to your promise. (R)
G O S P E L
Luke 18:35-43
The blind man seems to have a mysterious knowledge that Jesus can heal him of his ailment. Is that faith in its most fundamental form? Perhaps this is a good example of what faith is and the way in which it works in our lives. Whatever the case, it is certainly true that the man was not mistaken! Jesus heals him and all there give praise to God for the healing. Let us seek to have the same faith as this man – a faith that heals and gives thanks to God.
35 As he approached Jericho a blind man was sitting by the roadside begging, 36 and hearing a crowd going by, he inquired what was happening. 37 They told him, "Jesus of Nazareth is passing by." 38 He shouted, "Jesus, Son of David, have pity on me!" 39 The people walking in front rebuked him, telling him to be silent, but he kept calling out all the more, "Son of David, have pity on me!" 40 Then Jesus stopped and ordered that he be brought to him; and when he came near, Jesus asked him, 41 "What do you want me to do for you?" He replied, "Lord, please let me see." 42 Jesus told him, "Have sight; your faith has saved you." 43 He immediately received his sight and followed him, giving glory to God. When they saw this, all the people gave praise to God.
my reflections
think:
Let us seek to have a faith that heals and gives thanks to God.
_________________________________________________________

God's special verse/thought for me today________________
_________________________________________________________

T O D A Y ' S BLESSING LIST
Thank You Lord for: ____________________________________
_______________________________________________________
READ THE BIBLE IN ONE YEAR Acts 4-6
WE ALL ACHE TO BE USEFUL
It is amazing how a crowd that wanted to see Jesus, at the same time was discouraging the blind man from shouting out loud his faith in Jesus! It seemed they were telling the blind man: step back… do not bother us. I could not help but wonder at how the blind man from Jericho was feeling deep inside, as his own neighbors – people he was probably well acquainted with–– were all telling him to be silent. For them probably, the blind man was a useless and hopeless individual.
I believe that there is a certain truism here: whatever condition in life a person has, I do believe each one wants not just to be cared for. More than this, each one wants to be recognized: given a space for oneself. Each one – the elderly and handicapped, especially–– would want to be useful… worthwhile. The blind man would have wanted to be healed… so he could stop begging… so he could work, and be worthwhile.
Visiting the folks at "Gawad Kalinga" in Montalban, I had a chance to have some time talking with them. I realized that the great thing that happened to them was more than that of having a house and a lot of their own. With a decent place to dwell… they began to feel useful. They started to spin some dreams and visions for themselves and their families. Fr. Domie, SSP
REFLECTION QUESTION: SOMETHING TO DO: Find some moments to talk with some "little persons" around you – your household helps, your drivers, your messengers and other office workers. Let them share about their plans and visions of life. Encourage them, and try to find some ways to help them.
Use me, Lord. I am Yours to command.
St. Barlaam, martyr, pray for us.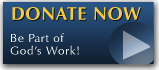 The FEAST is one of the happiest places on earth.

Click Here to find a Feast near you!
KERYGMA TV! is BACK
KERYGMA TV is on a new time slot and new channel Sundays 8 a.m. at IBC 13
Need Counseling? No Landline?
Now, you can use your mobile phone to call a friend for counseling at 09228407031. Or you may call our landlines 7266728, 7264709, 7259999 Mon-Fri 24-hrs, Sat 6am-5pm, Sun 6am-10am
BO BLOGS!
Go to Bo's Official Site and read his almost daily blog! Its not news, but thoughts and musings of Bo Sanchez. Get to know Bo in a more personal way --and find out what it means to live the life of a preacher. You get to enrich your faith as well.
DONATION
Remember to always donate your "first fruits"-not the last. Click on the "Donation" Box under the members menu - and you'll even see links to the nearest branches of the Banks where you can deposit.