READINGS for 2007-11-17
FAITHFULNESS
"But when the Son of Man comes, will he find faith on earth?" – Luke 18:8
I have yet to conjure in my mind an image of what it would be like during the Second Coming of Jesus. Even reading the Book of Revelation and its rich allegory about Christ's return awakens within me that profound fear of the wrath of God. More than any horror flick, the thought of witnessing the apocalyptic end of time leaves me trembling in fear.
Today's Gospel ends with a rhetorical question each one of us must ask ourselves. I remember when Lou, my friend and sister in Christ, ended our time of worship with this solemn appeal to the Lord: "In every moment of our lives, Lord, may You find us faithful."
This prayer remained with me ever since and I say it every time, all the time.
I humbly accept the truth that faithfulness to Jesus cannot be achieved through sheer self will – I need to pray each day for His grace to do this. Like the persistent widow, let us persevere in asking, begging, pleading for the Lord's grace to keep us faithful, to the very end. Dina P.
REFLECTION:
How do you remain faithful to God?
O LORD, your kindness reaches to heaven; your faithfulness, to the clouds. May You pour your abundant graces and mercy upon us that we may be faithful just as You are.
1st READING
Wisdom 18:14-16; 19:6-9
God seeks to protect us from sin by His presence and with our guardian angels. However, if we reject the safety and comfort of a life of faith and choose the path outside God's protection, we do so at our own risk and to the detriment of our lives. God has given us free will for us to choose one way or the other. It is up to each of us to make that choice. Let us pray that we choose well in order to respond to God's offer of love and thus avoid the worse parts of the path of suffering that lies with the contrary choice.
14 When peaceful stillness compassed everything and the night in its swift course was half spent, 15 your all-powerful word from heaven's royal throne bounded, a fierce warrior, into the doomed land, 16 bearing the sharp sword of your inexorable decree. And as he alighted, he filled every place with death; he still reached to heaven, while he stood upon the earth. 19: 6 For all creation, in its several kinds, was being made over anew, serving its natural laws, that your children might be preserved unharmed. 7 The cloud overshadowed their camp; and out of what had before been water, dry land was seen emerging: out of the Red Sea an unimpeded road, and a grassy plain out of the mighty flood. 8 Over this crossed the whole nation sheltered by your hand, after they beheld stupendous wonders. 9 For they ranged about like horses, and bounded about like lambs, raising you, O LORD! their deliverer.
P S A L M
Psalm 105:2-3, 36-37, 42-43
R: Remember the marvels the Lord has done!
2 Sing to him, sing his praise, proclaim all his wondrous deeds. 3 Glory in his holy name; rejoice, O hearts that seek the LORD! (R) 36 Then he struck every first-born throughout their land, the first fruits of all their manhood. 37 And he led them forth laden with silver and gold, with not a weakling among their tribes. (R) 42 For he remembered his holy word to his servant Abraham. 43 And he led forth his people with joy; with shouts of joy, his chosen ones. (R)
G O S P E L
Luke 18:1-8
Perseverance is a virtue when it is applied to something that is good. Persevering in sin is a vice. Let us ask God for the strength to be able to persevere in all of the good things of life and to very quickly lose any attraction to anything that is harmful or sinful. Sometimes we need His grace to discern the difference when the morality of an act is tricky to determine. Let us not be afraid to ask for His help whenever we need it.
1 Then he told them a parable about the necessity for them to pray always without becoming weary. He said, 2 "There was a judge in a certain town who neither feared God nor respected any human being. 3 And a widow in that town used to come to him and say, 'Render a just decision for me against my adversary.' 4 For a long time the judge was unwilling, but eventually he thought, 'While it is true that I neither fear God nor respect any human being, 5 because this widow keeps bothering me I shall deliver a just decision for her lest she finally come and strike me.'" 6 The Lord said, "Pay attention to what the dishonest judge says. 7 Will not God then secure the rights of his chosen ones who call out to him day and night? Will he be slow to answer them? 8 I tell you, he will see to it that justice is done for them speedily. But when the Son of Man comes, will he find faith on earth?"
my reflections
think: God has given us free will for us to choose one way or the other. It is up to each of us to make that choice.
_________________________________________________________

God's special verse/thought for me today________________
_________________________________________________________

T O D A Y ' S BLESSING LIST
Thank You Lord for: ____________________________________
_______________________________________________________
READ THE BIBLE IN ONE YEAR John 19-21
A TWIST: GOD IS THE BEGGING WIDOW!
Thomas Keating, the Cistercian monk who is known worldwide as the founder of the Centering Prayer movement, advocates a fresh way of meditating on the "Parable of the Widow and the Corrupt Judge." He says that it may be good to get the story out of the limited context of Luke's narration. For one thing, even Biblical scholars maintain that the present parables of Jesus could have undergone a good deal of re-interpretation as the evangelists wove them into their interpretative account of the life of Jesus. This is the whole point of what they call "redaction criticism." Taken out of the Lukan limitations, the Parable of the Widow and the Corrupt Judge stands out as a story about the Kingdom of God. For Jesus, the Kingdom of God was the justification and foundation of his life, mission and preaching. From this pristine point of reflection, then we realize that God cannot be compared to anyone unjust and corrupt like the judge. We are the ones who are corrupt and unjust in ways. Not only are we unjust with others, but with God. Many times, adsorbed in the affairs of the earth, we fail to give God what is due. God is the begging widow . Though strong, he chooses to be helpless and gentle like a woman (cf. also Luke 15:8-10).
The Parable we have today then is an invitation of God: "Do me justice… give me the time and the thanksgiving and the adoration that is due to me." God is the Divine Widow pounding on us morning, noon and night. God continues to come to us through persons, events, our own thoughts and feelings, our consciences, our readings. Many times we put "her" off. In the end, many times, we finally give the Divine Widow her due not because we have turned just, but because we simply cannot stand the importunities of grace. Fr. Domie, SSP
REFLECTION QUESTION: Are you giving the Almighty God his due from your life – out of your time, talent and treasures? From which of these is it easiest for you to give? From which of these do you find hardest to give? Recall an experience you had in life when indeed you can say that God was the "begging widow"?
For the times, we did not recognize You, forgive us.
Blessed Salomea, abbess, pray for us.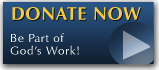 The FEAST is one of the happiest places on earth.

Click Here to find a Feast near you!
KERYGMA TV! is BACK
KERYGMA TV is on a new time slot and new channel Sundays 8 a.m. at IBC 13
Need Counseling? No Landline?
Now, you can use your mobile phone to call a friend for counseling at 09228407031. Or you may call our landlines 7266728, 7264709, 7259999 Mon-Fri 24-hrs, Sat 6am-5pm, Sun 6am-10am
BO BLOGS!
Go to Bo's Official Site and read his almost daily blog! Its not news, but thoughts and musings of Bo Sanchez. Get to know Bo in a more personal way --and find out what it means to live the life of a preacher. You get to enrich your faith as well.
DONATION
Remember to always donate your "first fruits"-not the last. Click on the "Donation" Box under the members menu - and you'll even see links to the nearest branches of the Banks where you can deposit.