READINGS for 2007-11-02
All Souls' Day
DEAD OR ALIVE
For I am convinced that neither death, nor life…will be able to separate us from the love of God – Romans 8:38-39
My father passed away about nine years ago today.
I miss him.
He was far from perfect.
But he loved me.
After he had died, I would still talk to him.
And the conversations in my head weren't too different from when he was alive.
Like I would say, "Dad, you've gotta help me. I've a credit card bill due in a week's time and I'm short of money."
He would always come through for me when he knew I wasn't abusing my credit card with luxurious purchases.
He still comes through for me, I guess by interceding to God on my behalf for some unexpected windfall to happen when I need it… because he knows that I only need financial help in real emergencies.
No, my father's death hasn't stopped him from continuing to care for me. And it hasn't stopped me from loving him still.
We remember our dead today. We pray for them. And we are happy because they are praying for us. Because they of all people should know that God's love will never cease. Victoria L.
REFLECTION:
Our beloved dead have not ceased to exist. Let us pray for them as they pray for us.
Father, accept our loved ones into Your loving arms.
1st READING
Wisdom 3:1-9 (or Wisdom 4:7-15 or Isaiah 25:6-9)
In this text from Maccabees we have probably the strongest Scriptural evidence for the Christian practice of praying for the dead. This is indeed a good and holy thing to do. When we consider that prayer is efficacious and that it can always be offered after the fact, particularly when we are still unaware of the outcome of the situation, there is a perfect logic for praying for the dead. As we remember our departed loved ones today let us commend them to the Lord and His mercy.
1 The souls of the just are in the hand of God, and no torment shall touch them. 2 They seemed, in the view of the foolish, to be dead; and their passing away was thought an affliction 3 and their going forth from us, utter destruction. But they are in peace. 4 For if before men, indeed, they be punished, yet is their hope full of immortality; 5 chastised a little, they shall be greatly blessed, because God tried them and found them worthy of himself. 6 As gold in the furnace, he proved them, and as sacrificial offerings he took them to himself. 7 In the time of their visitation they shall shine, and shall dart about as sparks through stubble; 8 they shall judge nations and rule over peoples, and the LORD shall be their King forever. 9 Those who trust in him shall understand truth, and the faithful shall abide with him in love: Because grace and mercy are with his holy ones, and his care is with the elect.
P S A L M
Psalm 23:1-3, 3-4, 5, 6 or Psalm 25 or Psalm 27
R: The Lord is my shepherd; there is nothing I shall want.
1 The LORD is my shepherd; I shall not want. 2 In verdant pastures he gives me repose; beside restful waters he leads me; 3 he refreshes my soul. (R) He guides me in right paths for his name's sake. 4 Even though I walk in the dark valley I fear no evil; for you are at my side with your rod and your staff that give me courage. (R) 5 You spread the table before me in the sight of my foes; you anoint my head with oil; my cup overflows. (R) 6 Only goodness and kindness follow me all the days of my life; and I shall dwell in the house of the LORD for years to come. (R)
2nd READING
Romans 8:31-35, 37-39 (or Romans 5:5-11 or Romans 5:17-21 or Romans 6:3-9 or Romans 8:14-23 or Romans 14:7-12 or 1 Corinthians 15:20-28 or 1 Corinthians 15:51-57 or 2 Corinthians 4:14-5:1 or 2 Corinthians 5:1, 6-10 or Philippians 3:20-21 or Thessalonians 4:13-18 or 2 Timothy 2:8-13)
We reflect again upon the goodness of God and His merciful love. We know from the experience of our own sinfulness that this is the only hope for our salvation! As we commend our loved ones to the Lord today, let us not lose the opportunity to reflect upon the mercy of God and thank Him for it from the depths of our hearts. Let us never be afraid to approach Him who is full of compassion and love.
31 If God is for us, who can be against us? 32 He who did not spare his own Son but handed him over for us all, how will he not also give us everything else along with him? 33 Who will bring a charge against God's chosen ones? It is God who acquits us. 34 Who will condemn? It is Christ [Jesus] who died, rather, was raised, who also is at the right hand of God, who indeed intercedes for us. 35 What will separate us from the love of Christ? Will anguish, or distress, or persecution, or famine, or nakedness,or peril, or the sword? 37 No, in all these things we conquer overwhelmingly through him who loved us. 38 For I am convinced that neither death, nor life, nor angels, nor principalities, nor present things, nor future things, nor powers, 39 nor height, nor depth, nor any other creature will be able to separate us from the love of God in Christ Jesus our Lord.
G O S P E L
John 14:1-6 (or Matthew 5:1-12 or Matthew 11:25-30 or Matthew 25:31-46 or Luke 7:11-17 or Luke 23:44-46, 50, 52-53; 24:1-6 or Luke 24:13-16, 28-35 or John 5:24-29 or John 6:37-40 or John 6:51-59 or John 11:17-27 or John 11:32-45)
Jesus promises us that there will always be a place for us in the House of our Father in Heaven. What He means is that the desire of God is that we all be saved from the destruction of sin and come to the gift of eternal life. As we pray for the faithful departed today we do so with the knowledge that God has done all that is possible in His power for them other than make the decision of faith. Let us then not forget to encourage our loved ones who are still living to make this step of faith while they still have the chance to do so.
1 "Do not let your hearts be troubled. You have faith in God; have faith also in me. 2 In my Father's house there are many dwelling places. If there were not, would I have told you that I am going to prepare a place for you? 3 And if I go and prepare a place for you, I will come back again and take you to myself, so that where I am you also may be. 4 Where [I] am going you know the way." 5 Thomas said to him, "Master, we do not know where you are going; how can we know the way?" 6 Jesus said to him, "I am the way and the truth and the life. No one comes to the Father except through me."
my reflections
think: We reflect again upon the goodness of God and His merciful love.
_________________________________________________________

God's special verse/thought for me today________________
_________________________________________________________

T O D A Y ' S BLESSING LIST
Thank You Lord for: ____________________________________
_______________________________________________________
READ THE BIBLE IN ONE YEAR Luke 6-7
GETTING TO KNOW THE SAINTS
Saint Edward
Saint Edward, the last Saxon king, was one of the bestloved English rulers. In his youth, the prince was in exile in Normandy, France. He stayed in the Norman court for a period of 30 years. When he returned to England, the people welcomed him warmly.
He was able to rule well and maintain peace throughout the land. The king was noted for his love for the Church and for his trust in God. He heard Mass daily and helped the monks in every way. He showed special charity to the poor and foreigners and gave justice to everyone.
During the 30-year exile, Edward vowed to God that if he and his family would have better days, he would set foot on a pilgrimage to Saint Peter s tomb in Rome. So when he was made king, Edward wanted to keep his promise. The people, however, wanted him to stay. Pope Leo IX settled the matter. He ordered King Edward to remain in England. Instead of the pilgrimage, the king could just use the money for the poor and for him to build or repair a monastery in honor of Saint Peter. Saint Edward died in 1066. He was proclaimed a saint in 1161 by Pope Alexander III.
http://www.daughtersofstpaul.com/saintday/m10.html#BM3
Saint Ignatius of Antioch
Saint Ignatius of the first century was the third bishop of Antioch. During the persecution of Trajan, the bishop was brought to the center of Roman cruelty, the amphitheater. On his journey to persecution, Ignatius stopped in Smyrna and Troas. He followed Saint Paul s method of spreading the Good News. He wrote letters to the Christian communities, encouraging them in faith.
Upon his arrival in Rome in c.107, Ignatius of Antioch joined the Christians in prison. He was pushed into the amphitheater and was made to be killed by two lions.
http://www.daughtersofstpaul.com/saintday/m10.html#BM3
All Souls Day
A SECOND CHANCE
Yesterday was a joyful feast. We had the liturgy in honor of the members of the Church who are victorious and triumphant. This day, in turn, we commemorate relatives, friends and benefactors who are suffering because they are being purified. As we offer our prayers today for these brothers and sisters, we realize:
. NOT ALL INLIFEISPERFECT
There are "success stories" and there are also failures. We should then strive to be part of the success.
. GODISOURHOPE
Amidst our failures and human frailties… we are not doomed. God is persistent, and unrelenting with his love. His "purgatory" is not a punishment for us. It is "love to the fullest" because with it, the impure ore is purified as gold in a furnace. (Read and reflect on the following – Luke 12:47-48; I Cor 3:14-15; I John 5:16-17.) As such, our former Superior General Fr. Renato Perino wrote in 1983: "The commemoration of our dead ought to become, little by little, the commemoration of our saints."
. THEESSENCEOFOURLIFEISCOMMUNION
Our true happiness is communion with God… and away from Him is loneliness. Not only that. Our commemoration of the departed also makes us realize that since God is our Father, we – whether we are living, triumphant or suffering – are all brothers and sisters who must intercede for each one's good before God. We form a communion as Body of Christ. As such, the victory of one is a victory for all. The pain of one is a pain that affects all. As believers, we ought to, then, pray and encourage one another.
. INTHEENDOF LIFE, WESHALL ALL BEJUDGEDONHOW
WEHA VELOVED
The Gospel of Matthew on the "Judgment of the Nations" (25:31-46) illustrates to us how on our last days, Jesus who has been designated judge by the Father, will weigh us all on the basis of what we have traditionally referred to as the corporal works of mercy. I am reminded of one of my favorite Scripture verses: "Above all, let your love for one another be constant, for love covers a multitude of sins" (1 Peter 4:8). Fr. Domie, SSP
REFLECTION QUESTION: Amidst our failures and human frailties we are not doomed.
Father, your love amazes us. Your love never gives up easily on our infidelities and imperfections. You always find a way – out of your infinite power as God – to give us chances. You really want to gather us – your children, of various colors, sizes, creeds, temperaments – back to you. Father, teach us gratefulness… that we who continue to live may not wait for death, but may live everyday of our lives according to your Divine Will. Amen.
St. Jorandus, hermit, pray for us.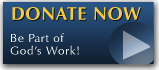 The FEAST is one of the happiest places on earth.

Click Here to find a Feast near you!
KERYGMA TV! is BACK
KERYGMA TV is on a new time slot and new channel Sundays 8 a.m. at IBC 13
Need Counseling? No Landline?
Now, you can use your mobile phone to call a friend for counseling at 09228407031. Or you may call our landlines 7266728, 7264709, 7259999 Mon-Fri 24-hrs, Sat 6am-5pm, Sun 6am-10am
BO BLOGS!
Go to Bo's Official Site and read his almost daily blog! Its not news, but thoughts and musings of Bo Sanchez. Get to know Bo in a more personal way --and find out what it means to live the life of a preacher. You get to enrich your faith as well.
DONATION
Remember to always donate your "first fruits"-not the last. Click on the "Donation" Box under the members menu - and you'll even see links to the nearest branches of the Banks where you can deposit.