READINGS for 2007-09-13
PUT IT ON!
Put on then... – Colossians 3:12
Bang! My wife and I were at it again. We started a discussion which ended up as an argument. Things like these can really zap the life out of you.
To compound the situation, a lot of things were going to happen on that day: We were going to meet leaders of our organization — people who were our mentors and others whom we were mentoring; we would be host to a special speaker and we would be recording a video in which my wife and I would have speaking parts... whew! How could we ever be good examples? We were late and we were fighting. I did not feel like doing any of it. I'd be a fake.
Suddenly, when we were doing the video, we were deliberate enough to put on a smile. She smiled at me and I smiled back. Boy, did that help. No words were needed to explain what happened. We were just pressured and we unconsciously reacted to it. Sure, we had to resolve our issues. However, a deliberate positive act (a simple smile!) tipped the situation.
It's interesting that Paul exhorts everyone to put on love, heartfelt compassion, kindness, humility, gentleness, and patience. Ariel D.
REFLECTION:
It is easier said than done. However, a small deliberate loving act can create a stream of loving acts, can diffuse a fight or can create positive from a seemingly negative situation. Put it on!
There are times I have to fake it, Lord. You know that. But when I do, may I do it only at the start, and then work to make it genuine, so the example will be true.
1st READING
Colossians 3:12-17
We are encouraged to ensure that love is the outer garment of our lives. That is, we should always seek to make love our first and most important object in our relationship with others; whatever we do or say to them, we should do it out of love. In this way we will be faithful to the imitation of Jesus in all that we do. It is love that has the power to change peoples' lives for the better. Let us seek to love first and foremost in our lives.
12 Put on then, as God's chosen ones, holy and beloved, heartfelt compassion, kindness, humility, gentleness, and patience, 13 bearing with one another and forgiving one another, if one has a grievance against another; as the Lord has forgiven you, so must you also do. 14 And over all these put on love, that is, the bond of perfection. 15 And let the peace of Christ control your hearts, the peace into which you were also called in one body. And be thankful. 16 Let the word of Christ dwell in you richly, as in all wisdom you teach and admonish one another, singing psalms, hymns, and spiritual songs with gratitude in your hearts to God. 17 And whatever you do, in word or in deed, do everything in the name of the Lord Jesus, giving thanks to God the Father through him.
P S A L M
Psalm 150:1-2, 3-4, 5-6
R: Let everything that breathes praise the Lord!
1 Praise the LORD in his sanctuary, praise him in the firmament of his strength. 2 Praise him for his mighty deeds, praise him for his sovereign majesty. (R) 3 Praise him with the blast of the trumpet, praise him with lyre and harp, 4 praise him with timbrel and dance, praise him with strings and pipe. (R) 5 Praise him with sounding cymbals, praise him with clanging cymbals. 6 Let everything that has breath praise the LORD! Alleluia. (R)
G O S P E L
Luke 6:27-38
It seems ridiculous to be told we have to love our enemies! It is here that the radical nature of the Gospel comes to the fore. It is here that we experience the true power of the Gospel in that it can enable us to love those who, in purely worldly terms, would be our enemies. This is the challenge that faces us day in and day out. It is here that the "rubber hits the road" so to speak. That is, when confronted with the challenge to love our enemies, we will discover how deeply we have drunk from the waters of salvation.
27 "To you who hear I say, love your enemies, do good to those who hate you, 28 bless those who curse you, pray for those who mistreat you. 29 To the person who strikes you on one cheek, offer the other one as well, and from the person who takes your cloak, do not withhold even your tunic. 30 Give to everyone who asks of you, and from the one who takes what is yours do not demand it back. 31 Do to others as you would have them do to you. 32 For if you love those who love you, what credit is that to you? Even sinners love those who love them. 33 And if you do good to those who do good to you, what credit is that to you? Even sinners do the same. 34 If you lend money to those from whom you expect repayment, what credit [is] that to you? Even sinners lend to sinners, and get back the same amount. 35 But rather, love your enemies and do good to them, and lend expecting nothing back; then your reward will be great and you will be children of the Most High, for he himself is kind to the ungrateful and the wicked. 36 Be merciful, just as [also] your Father is merciful. 37 Stop judging and you will not be judged. Stop condemning and you will not be condemned. Forgive and you will be forgiven. 38 Give and gifts will be given to you; a good measure, packed together, shaken down, and overflowing, will be poured into your lap. For the measure with which you measure will in return be measured out to you."
my reflections
think: When confronted with the challenge to love our enemies, we will discover how deeply we have drunk from the waters of salvation.
_________________________________________________________

God's special verse/thought for me today________________
_________________________________________________________

T O D A Y ' S BLESSING LIST
Thank You Lord for: ____________________________________
_______________________________________________________
READ THE BIBLE IN ONE YEAR Hosea 9-11
LOVE YOUR ENEMIES
Of all the counter taught by Jesus this is the most difficult. It really rubs against the grain. Our human nature tends to fight back, curse those who malign us, hit back at those who maltreat us. We punch or kick when pushed, shout back when insulted, pour out venom when hurt. Retaliation is the rule of our actions. A teenager develops a grudge against his parents because they contradict his plans or ground him. Even lovers pile up resentment against each other instead of building bridges.
A young girl once triumphantly enumerated the slanderous tales she told to hurt someone who insulted her. When finished, I asked her, "How would you feel if someone did that same thing to you?" She stopped and pondered. Finally she said, "I would be devastated." "Then do not do to others what you do not want them to do to you," I told her.
A teenage boy expressed anger for his mother who grounded him for disobedience. He also nursed hatred for his father who cut his allowance when he didn't performing as expected. I asked him, "If you were to get sick now, who would rush you to the hospital? Who would look after your medication and convalescence?" He reflected a moment and said, "Of course, Mom and Dad!" I retorted, "Well, why the hatred?"
Our love for enemies is to be expressed in concrete actions by doing good to them, blessing them, praying for them. No one is perfect, including me. If my enemies make mistakes, so do I. If they have defects, so do I. If they need forgiveness, so do I. Indeed, nobody is perfect. I need to be loved and forgiven. Therefore, I too must love and forgive.
Leviticus 19:2 says: "Be holy, for I, the Lord your God, am holy." Matthew 5:48 renders the same passage as, "Be perfect as your heavenly Father is perfect." Luke 6:36 says, "Be merciful as your heavenly Father is merciful." If we look through the whole history of Israel, God's love for His people has always been a merciful love. Yahweh has always countered Israel's rebellion with loving forgiveness. The New Israel has seen the merciful love of God in Jesus' suffering and dying to bring salvation to us while we were still sinners. As followers of Jesus, we're now being asked to do the same: to forgive and love including those who offend us. Fr. Steve T.
REFLECTION QUESTION: Have I forgiven everyone who has hurt me?
Father, forgive my sins as I forgive who sin against me.
St. Philip, confessor, pray for us.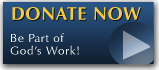 The FEAST is one of the happiest places on earth.

Click Here to find a Feast near you!
KERYGMA TV! is BACK
KERYGMA TV is on a new time slot and new channel Sundays 8 a.m. at IBC 13
Need Counseling? No Landline?
Now, you can use your mobile phone to call a friend for counseling at 09228407031. Or you may call our landlines 7266728, 7264709, 7259999 Mon-Fri 24-hrs, Sat 6am-5pm, Sun 6am-10am
BO BLOGS!
Go to Bo's Official Site and read his almost daily blog! Its not news, but thoughts and musings of Bo Sanchez. Get to know Bo in a more personal way --and find out what it means to live the life of a preacher. You get to enrich your faith as well.
DONATION
Remember to always donate your "first fruits"-not the last. Click on the "Donation" Box under the members menu - and you'll even see links to the nearest branches of the Banks where you can deposit.