READINGS for 2007-09-12
THE IRONY OF LIFE
Your reward will be great in heaven... – Luke 6:23
I remember those days when I was younger and just starting to earn a living. Day in and day out, I worked so hard to the extent of skipping meals sometimes. Every time I went shopping, I always would have second thoughts about whether to go ahead and buy this or that shirt. I would always haggle. And when I went to the grocery store, I would think twice if this or that food was really delicious enough for me to buy and bite into.
Then I would supress my appetite by not buying it for the simple reason that it was expensive.
All those years, I tried to save every single peso for the future. Now, that future is here. Now I can afford to buy this and that food. But the problem is my health doesn't allow me to eat them because of diabetes, hypertension, arthritis, etc.
Oh, the irony!
That's why I'm glad we have heaven to look forward to. There, a feast awaits us, not to mention joy eternal. I can't wait! Henry Y.
REFLECTION:
Why do I worry too much about tomorrow? Why am I working to death just so I can save for the future?
Lord, bless the food that's on my table, but get rid of those that are harmful to my body and spirit.
1st READING
Colossians 3:1-11
Holiness is never easy. It requires us to take an active role in addressing the sins that so often plague our lives. It is not enough to try and contain sin within certain parameters in our lives. We must seek to eradicate it entirely so that we will be free of it forever! This is our calling. This is the path of righteousness that we must walk if we hope to attain eternal life. We cannot do it on our own. Only by the grace of God is this sort of life a possibility.
1 If then you were raised with Christ, seek what is above, where Christ is seated at the right hand of God. 2 Think of what is above, not of what is on earth. 3 For you have died, and your life is hidden with Christ in God. 4 When Christ your life appears, then you too will appear with him in glory. 5 Put to death, then, the parts of you that are earthly: immorality, impurity, passion, evil desire, and the greed that is idolatry. 6 Because of these the wrath of God is coming [upon the disobedient]. 7 By these you too once conducted yourselves, when you lived in that way. 8 But now you must put them all away: anger, fury, malice, slander, and obscene language out of your mouths. 9 Stop lying to one another, since you have taken off the old self with its practices 10 and have put on the new self, which is being renewed, for knowledge, in the image of its creator. 11 Here there is not Greek and Jew, circumcision and uncircumcision, barbarian, Scythian, slave, free; but Christ is all and in all.
P S A L M
Psalm 145:2-3, 10-11, 12-13
R: The Lord is compassionate toward all his works.
2 Every day will I bless you, and I will praise your name forever and ever. 3 Great is the LORD and highly to be praised; his greatness is unsearchable. (R) 10 Let all your works give you thanks, O LORD, and let your faithful ones bless you. 11 Let them discourse of the glory of your kingdom and speak of your might. (R) 12 Making known to men your might and the glorious splendor of your kingdom. 13 Your kingdom is a kingdom for all ages, and your dominion endures through all generations. (R)
G O S P E L
Luke 6:20-26
St. Luke has a different version of the Beatitudes to Matthew. We ought to ask what this means in terms of his presentation of Jesus. It seems from the context of the whole Gospel that Luke writes to a community that is very poor and probably of marginal viability. Thus he stresses the point that God favors the poor and outcast. This truth comes through his Gospel in many ways and under many forms. As we read through Luke's Gospel let us see if we can recognize them as they arise.
20 Raising his eyes toward his disciples he said: "Blessed are you who are poor, for the kingdom of God is yours. 21 Blessed are you who are now hungry, for you will be satisfied. Blessed are you who are now weeping, for you will laugh. 22 Blessed are you when people hate you, and when they exclude and insult you, and denounce your name as evil on account of the Son of Man. 23 Rejoice and leap for joy on that day! Behold, your reward will be great in heaven. For their ancestors treated the prophets in the same way. 24 But woe to you who are rich, for you have received your consolation. 25 But woe to you who are filled now, for you will be hungry. Woe to you who laugh now, for you will grieve and weep. 26 Woe to you when all speak well of you, for their ancestors treated the false prophets inthis way."
my reflections
think: Holiness is never easy.
_________________________________________________________

God's special verse/thought for me today________________
_________________________________________________________

T O D A Y ' S BLESSING LIST
Thank You Lord for: ____________________________________
_______________________________________________________
READ THE BIBLE IN ONE YEAR Hosea 5-8
BEWARE OF THIS TREASURE
A working man was invited to an antique shop where he admired a work of art that cost half-a-year's salary. He worked hard for six months, going on overtime work and getting a second job, stopped his vices, and made a dramatic change in his lifestyle to save the amount of money he needed to buy the genuine artifact. When he had saved enough money, he went back to the shop and found the expensive antique; he bought it and went home.
In his home, the man placed his new treasure on a special spot. Each time a guest came for a visit, the costly antique easily caught attention and was greatly admired. But his house was rather unkempt and as the days passed, the obra maestra became more and more like a sore thumb inside his disheveled abode. The beautiful antique made him see how ugly his dwelling place was. The following happened:
Day One: General House Cleaning
Day Two: House Repainting
Day Three: Furniture Repair Works
Day Four: Floor Polishing
Day Five: Installation of Curtain Rods and Putting Curtains
Day Six: Other Interior Renovation
Day Seven: House Re-warming
His house became a place worthy of the great treasure.
The man is you. The man is me. The house is our hearts. The Priceless Treasure is Jesus.
St. Paul reminds us, as he reminded the Colossian through his letter read today, to make our hearts worthy of the Lord. The truth of our welcoming Jesus in our hearts is proven by the changing of our life according to His own. Genuine discipleship cannot leave us to the old lifestyle we had before we met, loved, and followed the Lord. If our discipleship is true, we will see whatever is dirty in our hearts and we will clean it, we will recognize what is ugly in our life and we will change it with what is worthy of Jesus, our Lord and Master. Beware: Jesus changes us; we do not change Him. Think twice before you bring Him home. Your home will never be the same again. But you cannot be any richer! You will have in your life the Source of every good gift. Fr. Bobby T.
REFLECTION QUESTION: Jesus changes us; we do not change Him.
Jesus, my only Treasure, make my heart Your dwelling place. Make it worthy of Your priceless presence. Help me keep it clean and pure for You. Shine forth from my heart, dear Jesus, and let all the light be Yours alone. Amen.
St. Sacerdos, pray for us.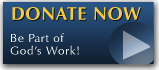 The FEAST is one of the happiest places on earth.

Click Here to find a Feast near you!
KERYGMA TV! is BACK
KERYGMA TV is on a new time slot and new channel Sundays 8 a.m. at IBC 13
Need Counseling? No Landline?
Now, you can use your mobile phone to call a friend for counseling at 09228407031. Or you may call our landlines 7266728, 7264709, 7259999 Mon-Fri 24-hrs, Sat 6am-5pm, Sun 6am-10am
BO BLOGS!
Go to Bo's Official Site and read his almost daily blog! Its not news, but thoughts and musings of Bo Sanchez. Get to know Bo in a more personal way --and find out what it means to live the life of a preacher. You get to enrich your faith as well.
DONATION
Remember to always donate your "first fruits"-not the last. Click on the "Donation" Box under the members menu - and you'll even see links to the nearest branches of the Banks where you can deposit.