READINGS for 2007-09-11
9/11
…despoiling the principalities and the powers, he made a public spectacle of them. – Colossians 2:15
Today let us remember what happened years ago in what is now known as 9/11.
On that day, many innocent lives were taken. On that day, the terrorists thought that they had risen victorious, having exposed that the world's No. 1 Superpower wasn't impregnable after all.
They thought they were geniuses. And they were, in a diabolical sense. But they also exposed more than that. They exposed terrorism for what it was. A self-centered grab for power. And that both nationalities — American and extremist Arab — were wrapped up in it. In fact, no one — Filipino, Chinese, Japanese, Indian, African, European etc. — is exempt from it.
The evils residing in our hearts, ready to devour us, were made a public spectacle because of 9/11.
2000 years ago, on the Cross, the horrifyingdeath of one good man exposed this same terrorism. It hasn't died. Because we humans have allowed it to survive. We have refused to embrace the truth: that it has been defeated. When will we learn? How will we learn? Victoria L.
REFLECTION:
How can we let the victory of Christ on the Cross conquer the terrorism that lingers in our hearts?
We live as though Your death has not achieved Victory. Teach us, Lord, how to live otherwise.
1st READING
Colossians 2:6-15
Christ is the foundation stone of both the Church and our lives. As Paul writes to the Colossians, it is in, with and through Him that we live our lives. This is why we are called Christians, followers of Christ. Jesus has defeated all other powers and sovereignties through His death on the cross and invites us to live our lives in this victory as well. It is up to us as to whom we will give the allegiance of our lives.
6 As you received Christ Jesus the Lord, walk in him, 7 rooted in him and built upon him and established in the faith as you were taught, abounding in thanksgiving. 8 See to it that no one captivate you with an empty, seductive philosophy according to human tradition, according to the elemental powers of the world and not according to Christ. 9 For in him dwells the whole fullness of the deity bodily, 10 and you share in this fullness in him, who is the head of every principality and power. 11 In him you were also circumcised with a circumcision not administered by hand, by stripping off the carnal body, with the circumcision of Christ. 12 You were buried with him in baptism, in which you were also raised with him through faith in the power of God, who raised him from the dead. 13 And even when you were dead [in] transgressions and the uncircumcision of your flesh, he brought you to life along with him, having forgiven us all our transgressions; 14 obliterating the bond against us, with its legal claims, which was opposed to us, he also removed it from our midst, nailing it to the cross; 15 despoiling the principalities and the powers, he made a public spectacle of them, leading them away in triumph by it.
P S A L M
Psalm 145:1-2, 8-9, 10-11
R: The Lord is compassionate toward all his works.
1 I will extol you, O my God and King, and I will bless your name forever and ever. 2 Every day will I bless you, and I will praise your name forever and ever. (R) 8 The LORD is gracious and merciful, slow to anger and of great kindness. 9 The LORD is good to all and compassionate toward all his works. (R) 10 Let all your works give you thanks, O LORD, and let your faithful ones bless you. 11 Let them discourse of the glory of your kingdom and speak of your might. (R)
G O S P E L
Luke 6:12-19
Jesus chooses the Twelve. They will be His constant companions. They will learn how to pray and how to live the life of the redeemed. They will also be taught how to proclaim the Good News. This process of discipleship has continued down through the ages until now. We are the modern-day disciples of Jesus. Let us seek to live up to our calling by imitating Jesus in all things and preaching the Good News at every opportunity.
12 Jesus departed to the mountain to pray, and he spent the night in prayer to God. 13 When day came, he called his disciples to himself, and from them he chose Twelve, whom he also named apostles: 14 Simon, whom he named Peter, and his brother Andrew, James, John, Philip, Bartholomew, 15 Matthew, Thomas, James the son of Alphaeus, Simon who was called a Zealot, 16 and Judas the son of James, and Judas Iscariot, who became a traitor. 17 And he came down with them and stood on a stretch of level ground. A great crowd of his disciples and a large number of the people from all Judea and Jerusalem and the coastal region of Tyre and Sidon 18 came to hear him and to be healed of their diseases; and even those who were tormented by unclean spirits were cured. 19 Everyone in the crowd sought to touch him because power came forth from him and healed them all.
my reflections
think: It is up to us as to whom we will give the allegiance of our lives.
_________________________________________________________

God's special verse/thought for me today________________
_________________________________________________________

T O D A Y ' S BLESSING LIST
Thank You Lord for: ____________________________________
_______________________________________________________
READ THE BIBLE IN ONE YEAR Hosea 1-4
ARE YOU CIRCUMCISED?
Why is there so much fuss about circumcision among the Jews?
Circumcision is the physical proof of belonging to the covenant of the Old Testament. To be uncircumcised is to be a gentile among the Jews. From the time of Abraham, God wrote His alliance with man not on a tablet of stone but on a skin made of human flesh. Thus, the great emphasis given by the Jews on circumcision. I remember my childhood days when we teased and laughed at peers who were yet uncircumcised. But we did not view circumcision from a religious perspective as the Jews do. For us, we simply took circumcision as a rite of passage from boyhood to manhood. Sometimes we even regarded it as a test of masculinity. Males who refused to be circumcised we called names, like "sissy" and "chicken." Because circumcision has great religious significance for the Jews, the Jewish Christians in the early Church had an issue against the Gentile converts who were uncircumcised. (It does not mean, however, that all Gentiles are uncircumcised, as Jer 9:25 attests to). The truth is that the very first council convened by the Church was in Jerusalem and, as the Acts of the Apostles narrates to us, is occasioned by the circumcision issue.
Today, St. Paul writes the Colossians to remind them of the lesson they learned from that council. In the light of the new alliance between God and man in Christ, that is, the New Testament Covenant, circumcision of the heart is more important than circumcision of the flesh. This means that circumcision is not removing the foreskin as it is cleansing the heart from sin and living the life of Jesus. This consequently means that circumcision now applies not only to the male gender but even to the feminine. Circumcision now becomes for all – man and woman, slave or freeman, gentile or Jew – as long as he or she welcomes Jesus in his or her life and consecrates his or her heart to God. In the New Testament, God entered into a covenant not only with the Jews. In and through His Son, God established a new, definitive, and final alliance with all who belong to the Body of the Lord Jesus Christ, which is the Church.
Pardon me, but just a reminder: Have you been circumcised yet? Fr. Bobby T.
REFLECTION QUESTION: In the Old Testament, the Law of Yahweh was written in tablets of stone. In the New Testament, Christ Jesus wrote His Law in our hearts. Do I cherish and obey it with all my heart?
Lord Jesus Christ, Redeemer of the whole human race, by Your blood, You wrote Your Law in my heart. Teach me to love it and obey it with all my heart. Free my heart of everything andanything that is contrary to Your Law. Amen.
St. Bodo, bishop, pray for us.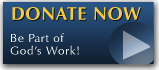 The FEAST is one of the happiest places on earth.

Click Here to find a Feast near you!
KERYGMA TV! is BACK
KERYGMA TV is on a new time slot and new channel Sundays 8 a.m. at IBC 13
Need Counseling? No Landline?
Now, you can use your mobile phone to call a friend for counseling at 09228407031. Or you may call our landlines 7266728, 7264709, 7259999 Mon-Fri 24-hrs, Sat 6am-5pm, Sun 6am-10am
BO BLOGS!
Go to Bo's Official Site and read his almost daily blog! Its not news, but thoughts and musings of Bo Sanchez. Get to know Bo in a more personal way --and find out what it means to live the life of a preacher. You get to enrich your faith as well.
DONATION
Remember to always donate your "first fruits"-not the last. Click on the "Donation" Box under the members menu - and you'll even see links to the nearest branches of the Banks where you can deposit.