READINGS for 2007-08-24
Feast of St. Bartholomew, Apostle
WHO DO YOU SEE?
"How do you know me?" – John 1:48
A Kia Pride car parked on the front side of the showroom of an automotive company. A man dressed in t-shirt, shorts and slippers stepped down from the car and made his way inside the showroom. He looked very simple, like somebody who came from the province and who couldn't afford to buy a new car.
It took a long time before a sales representative approached him. "May I help you sir?" The man answered, "If you give me a good price for this vehicle, I will give you my old car." The sales rep just laughed thinking it was a joke. He gave the customer the last price for the car. "Okay, I'll take it and pay in full." The sales rep asked the customer to come back after three days for the release of the vehicle.
When the customer came for the car, he threw the keys of his old car toward the sales rep. "It's all yours, as promised!"
In my experience, first impressions don't always last. We need to go beyond the surface to really know who a person really is. So before you go dismissing someone as unimportant or not worth your time, think again. He might just be an angel in disguise. Judith C.
REFLECTION:
Do you judge a book by its cover?
Allow me to see You in all who come my way.
1st READING
Revelation 21:9-14
In the Jewish understanding, the number 12 carried with it the meaning of fullness or completeness. Thus it was imperative for the apostles to replace Judas after his betrayal and death. Twelve occurs repeatedly in today's text for the feast of Bartholemew as though to remind us that there is nothing lacking in the ministry of the Apostles as they carry on where Jesus has left off. There is continuity in the 12 Apostles with the 12 tribes of Israel, the full complement of the People of God. Let us pray that the work of the successors of the Apostles, today's bishops, will continue in the same tradition of proclaiming the Gospel to the ends of the earth.
9 One of the seven angels who held the seven bowls filled with the seven last plagues came and said to me,"Come here. I will show you the bride, the wife of the Lamb." 10 He took me in spirit to a great, high mountain and showed me the holy city Jerusalem coming down out of heaven from God. 11 It gleamed with the splendor of God. Its radiance was like that of a precious stone, like jasper, clear as crystal. 12 It had a massive, high wall, with twelve gates where twelve angels were stationed and on which names were inscribed, [the names] of the twelve tribes of the Israelites. 13 There were three gates facing east, three north, three south, and three west. 14 The wall of the city had twelve courses of stones as its foundation, on which were inscribed the twelve names of the twelve apostles of the Lamb.
P S A L M
Psalm 145:10-11, 12-13, 17-18
R: Your friends make known, O Lord, the glorious splendor of your Kingdom.
10 Let all your works give you thanks, O LORD, and let your faithful ones bless you. 11 Let them discourse of the glory of your kingdom and speak of your might. (R) 12 Making known to men your might and the glorious splendor of your Kingdom. 13 Your kingdom is a kingdom for all ages, and your dominion endures through all generations. (R) 17 The LORD is just in all his ways and holy in all his works. 18 The LORD is near to all who call upon him, to all who call upon him in truth. (R)
G O S P E L
John 1:45-51
This is a somewhat mysterious story – the call of Nathaniel. I like to reflect upon it in terms of God's freedom to choose and call His servants in whatever way is pleasing to Him! Who are we to question the mind of the Lord? I do not think that I could do a better job than God at bringing salvation to all, do you? The crucial role of Nathaniel, as in all conversion stories, is his willingness to surrender all to Jesus. This is what will ultimately give him the strength and grace to be obedient to God's call upon his life.
45 Philip found Nathanael and told him, "We have found the one about whom Moses wrote in the law, and also the prophets, Jesus, son of Joseph, from Nazareth." 46 But Nathanael said to him, "Can anything good come from Nazareth?" Philip said to him, "Come and see." 47 Jesus saw Nathanael coming toward him and said of him, "Here is a true Israelite. There is no duplicity in him." 48 Nathanael said to him, "How do you know me?" Jesus answered and said to him, "Before Philip called you, I saw you under the fig tree." 49 Nathanael answered him, "Rabbi, you are the Son of God; you are the King of Israel." 50 Jesus answered and said to him, "Do you believe because I told you that I saw you under the fig tree? You will see greater things than this." 51 And he said to him, "Amen, amen, I say to you, you will see the sky opened and the angels of God ascending and descending on the Son of Man."
my reflections
think: Who are we to question the mind of the Lord?
_________________________________________________________
_________________________________________________________

God's special verse/thought for me today________________
_________________________________________________________

T O D A Y ' S BLESSING LIST
Thank You Lord for: ____________________________________
_______________________________________________________
READ THE BIBLE IN ONE YEAR Ezekiel 1-5
COME AND SEE FOR YOURSELF
Our God is a God who desires to encounter each one of us in a personal way! He does not want to remain distant and aloof from our existence. His decision to become incarnate as a man is proof of this desire and the source of our hope for a personal relationship with Him. Nathaniel (Bartholomew according to tradition) is doubtful that anything good can have its origin in Nazareth. He is about to discover how wrong he can be! The invitation to 'come and see' will change his life forever; in the same way if we are open to encountering the living God in a personal way it will change our lives forever.
Before my conversion experience as an 18-year-old God was more of a concept in my mind than a living being who wanted to be in relationship with me; it was as though He was 'out there somewhere' and tolerated my existence. I had little or no sense of His desire to be in relationship with me like my parents or siblings or friends. This all changed when I attended a youth group and saw that they had something in their relationship with God that I immediately saw was good and I knew straightaway that I had to have what they had! This was the beginning of my active and personal relationship with Jesus. This experience changed the way I viewed my faith and reset the priorities of my life, giving me a new reason for living.
This may sound exaggerated but it is not. I think I would have drifted through life basically enjoying it to a limited degree and living what would be described at my death as an ordinary but good life. With my conversion to a personal relationship with Jesus so many more possibilities have been opened up to me. Even my calling to become a priest came alive to the point that I knew without a doubt that this is what God wanted of me. I cannot even imagine what sort of a priest I would have been if I had not come into the reality of a personal relationship with Jesus. To me now, faith only really makes any sense if it is accompanied by the knowledge that God desires to be in personal contact with us every moment of every day. Fr. Steve T.
REFLECTION QUESTION: What understanding do I have of my relationship with God? Do I experience Him as desiring a personal relationship with me? If not, am I willing to open my life to Him in this way?
Father, You created me in love and desire to walk with me all the days of my life. Help me to remain open to your love and will so that I will walk according to your ways and know the fullness of Your love for me all the time.
St. Sandratus, abbot, pray for us.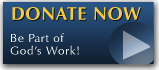 The FEAST is one of the happiest places on earth.

Click Here to find a Feast near you!
KERYGMA TV! is BACK
KERYGMA TV is on a new time slot and new channel Sundays 8 a.m. at IBC 13
Need Counseling? No Landline?
Now, you can use your mobile phone to call a friend for counseling at 09228407031. Or you may call our landlines 7266728, 7264709, 7259999 Mon-Fri 24-hrs, Sat 6am-5pm, Sun 6am-10am
BO BLOGS!
Go to Bo's Official Site and read his almost daily blog! Its not news, but thoughts and musings of Bo Sanchez. Get to know Bo in a more personal way --and find out what it means to live the life of a preacher. You get to enrich your faith as well.
DONATION
Remember to always donate your "first fruits"-not the last. Click on the "Donation" Box under the members menu - and you'll even see links to the nearest branches of the Banks where you can deposit.