READINGS for 2007-08-16
UNLESS…
"This is how my heavenly Father will treat each of you unless you forgive your brother from your heart." – Matthew 18:35
I have a brother-in-law who's impossible to love. I swear it's true. I feel so guilty about my anger that I offer it regularly in prayer and even confessed it to a priest. With God's grace, I do eventually manage not to dwell on his errors. But still, he inevitably does something totally self-serving, hurting someone I love in the process. Again.
Sigh. Should I just accept the fact that I'm going to be torn by resentment and guilt for the rest of my life? Before waving the white flag, I decided to step into his shoes for a change. I looked at the people around me and imagined them to be thinking negative thoughts about me. I realized that kind of suspiciousness meant that I wouldn't be able to trust anyone!
My self-esteem would probably be down to zero. And if I viewed even my family and closest friends this way... Gosh, that's a very lonely way to live. Instead of feeling irritated, it makes me sad.
I realize how greatly blessed I am to be able to love. In return for this blessing, I should offer understanding and forgiveness for my brothers who are difficult and hope that one day, they too, will be transformed by God's love. Cecille L.
REFLECTION:
Why not pray for God to change you instead of your enemy?
Let me share Your infinite love even to the seemingly unlovable.
1st READING
Joshua 3:7-10, 11, 13-17
Moses parted the waters of the sea and Joshua parts the waters of the River Jordan. Joshua walks in the footsteps of Moses but is not quite of the same stature. Joshua will become a great military leader leading the people in conquering the peoples of the Promised Land. Moses never sets foot in the Promised Land – it is Joshua who takes the Israelites forward in this part of their journey of faith.
7 The LORD said to Joshua,"Today I will begin to exalt you in the sight of all Israel, that they may know I am with you, as I was with Moses. 8 Now command the priests carrying the ark of the covenant to come to a halt in the Jordan when they reach the edge of the waters." 9 So Joshua said to the Israelites, "Come here and listen to the words of the LORD, your God." 10 This is how you will know that there is a living God in your midst, who at your approach will dispossess the Canaanites, Hittites, Hivites, Perizzites, Girgashites, Amorites and Jebusites. 11 The ark of the covenant of the LORD of the whole earth will precede you into the Jordan. 13 When the soles of the feet of the priests carrying the ark of the LORD, the Lord of the whole earth, touch the water of the Jordan, it will cease to flow; for the water flowing down from upstream will halt in a solid bank." 14 The people struck their tents to cross the Jordan, with the priests carrying the ark of the covenant ahead of them. 15 No sooner had these priestly bearers of the ark waded into the waters at the edge of the Jordan, which overflows all its banks during the entire season of the harvest, 16 than the waters flowing from upstream halted, backing up in a solid mass for a very great distance indeed, from Adam, a city in the direction of Zarethan; while those flowing downstream toward the Salt Sea of the Arabah disappeared entirely. Thus the people crossed over opposite Jericho. 17 While all Israel crossed over on dry ground, the priests carrying the ark of the covenant of the LORD remained motionless on dry ground in the bed of the Jordan until the whole nation had completed the passage.
P S A L M
Psalm 114:1-2, 3-4, 5-6
R: Alleluia!
1 When Israel came forth from Egypt, the house of Jacob from a people of alien tongue, 2 Judah became his sanctuary, Israel his domain. (R) 3 The sea beheld and fled; Jordan turned back. 4 The mountains skipped like rams, the hills like the lambs of the flock. (R) 5 Why is it, O sea, that you flee? O Jordan, that you turn back? 6 You mountains, that you skip like rams? You hills, like the lambs of the flock? (R)
G O S P E L
Matthew 18:21-19:1
Today's Gospel does not tell us that we should count the number of times we forgive someone and when we get to 77 then we do not have to forgive them anymore. The number merely indicates to us that we should forgive someone no matter how many times they sin against us. This is not to say that we have to disregard the fact that they have sinned against us in the way that we relate to them, but that we should forgive them and free them to begin again. One of the ironies concerning forgiveness is that if we refuse to forgive a person, this can have far worse effects on us rather than the initial sinner! Resentment and bitterness can eat us up from the inside. This is not a healthy situation to be in.
21 Peter approached and asked him, "Lord, if my brother sins against me, how often must I forgive him? As many as seven times?" 22 Jesus answered, "I say to you, not seven times but seventy-seven times. 23 That is why the kingdom of heaven may be likened to a king who decided to settle accounts with his servants. 24 When he began the accounting, a debtor was brought before him who owed him a huge amount. 25 Since he had no way of paying it back, his master ordered him to be sold, along with his wife, his children, and all his property, in payment of the debt. 26 At that, the servant fell down, did him homage, and said, 'Be patient with me, and I will pay you back in full.' 27 Moved with compassion the master of that servant let him go and forgave him the loan. 28 When that servant had left, he found one of his fellow servants who owed him a much smaller amount. He seized him and started to choke him, demanding, 'Pay back what you owe.' 29 Falling to his knees, his fellow servant begged him, 'Be patient with me, and I will pay you back.' 30 But he refused. Instead, he had him put in prison until he paid back the debt. 31 Now when his fellow servants saw what had happened, they were deeply disturbed, and went to their master and reported the whole affair. 32 His master summoned him and said to him, 'You wicked servant! I forgave you your entire debt because you begged me to. 33 Should you not have had pity on your fellow servant, as I had pity on you?' 34 Then in anger his master handed him over to the torturers until he should pay back the whole debt. 35 So will my heavenly Father do to you, unless each of you forgives his brother from his heart." 19: 1 When Jesus finished these words, he left Galilee and went to the district of Judea across the Jordan.
my reflections
think: Resentment and bitterness can eat us up from the inside. This is not a healthy situation to be in.
_________________________________________________________
_________________________________________________________

God's special verse/thought for me today________________
_________________________________________________________

T O D A Y ' S BLESSING LIST
Thank You Lord for: ____________________________________
_______________________________________________________
READ THE BIBLE IN ONE YEAR Jeremiah 42-45
GETTING TO KNOW THE SAINTS
Saint Eusebius
Eusebius of the late third century was born at Sardinia, Italy. He was raised as a Christian. He was active in the Christian community that he was called to serve the people of Rome, northern Italy and Vercelli.
Saint Eusebius was chosen to become the first bishop of Vercelli. He guided people in their spiritual life. He was one of those who prepared the Athanasian Creed, the precious creed which we Catholics believe. The bishop also helped priests to become fervent and happy in their ministry, leading to the ordination of a number of his priests to the bishopric.
During the time of Eusebius, Arian heresy was rampant. Many people believed it was true. One famous Arian was Emperor Constantius. He wanted his people to favor Arians, such that those bishops who opposed were sent away from their diocese. One of the bishops condemned during this period was Saint Athanasius.
Eusebius, who was on the council tasked to condemn the saint, refused to cast his vote against him. As a result, he too was exiled.
Eusebius was thrown in Palestine. He was warmly welcomed by a kind man, who died not long after. This led to the Arians abduction of the bishop. They insulted him, dragged him on the streets and put him in prison for four days. When the representatives from the diocese of Vercelli came and demanded for his freedom, Bishop Eusebius was released. However, the bishop was again captured, beaten and harassed.
When the emperor died in c.361, his successor allowed all exiled bishops to return to their respective dioceses. Bishop Eusebius remained with the people of Vercelli until he died on August 1, 371.
http://www.daughtersofstpaul.com/saintday/m8.htm
Saint Nonna of Nazianzen
Nonna of the fourth century was married to Gregory, a magistrate of Nazianzus. He belonged to a group of Jewish pagans, called the Hypsistarians. Saint Nonna converted Gregory to Christianity. As a result, he became a priest then a bishop and was recognized as Gregory Nazianzen the Elder.
The three children of Nonna and Gregory all became saints. But each followed a different path of calling. Gregory Nazianzen served as a monk and bishop; Caesarius, a court physician; and, Gorgonia, a wife and mother.
Saint Nonna was not content in bringing children in this world. She desired that all would one day return to heaven.
http://www.saintpatrickdc.org/ss/0805.htm#rufi
PASSING BETWEEN THE WATERS
I like the imagery of sea or river being banked up and people being able to pass between the two walls of water. It seems here that the author of this section of the Old Testament wants to make some sort of comparison with the parting of the Red Sea at the beginning of the journey to the Promised Land. The two events of passing through the Red Sea and the Jordan River mark a boundary within which a certain epoch of Jewish history is marked out for us – the 40 year sojourn in the desert. Let us look a little more deeply into this idea.
The beginning of the journey to the Promised Land is marked by an extraordinary victory of the armies of Pharaoh when the sea swallows them up as they attempt to follow Moses and company through the divided waters. The forty years that follow are a time of purification and preparation for the reception of the Land God promised to Abraham about 600 years earlier. It is not that easy to move from a place of slavery in Egypt to being the masters of their own land and lives. God must first teach them how to order their lives according to His will and Commandments so that they do not just take everything for granted and allow themselves to fall straight back into lives of sin. Perhaps there are even echoes here of the command given to Adam, not to eat of a certain tree, when Moses receives the 10 Commandments on Mt. Sinai.
The miraculous crossing of the Jordan River marks the beginning of a new era whereby the Chosen People will be able to settle down into a more comfortable sort of existence provided they respect the laws of God and are obedient to Him. In Christian terms we could even see the crossing of the Jordan as a type of baptism whereby the Chosen People take on a new life – a new life that is very clearly seen as a gift from God. However we want to interpret these events we are certainly embarking upon a new phase of God's relationship with His people. In time we will see this unfold. Fr. Steve T.
REFLECTION QUESTION: What are the watershed moments of my life? How do I understand these major turning points and what significance do they still have for me today?
Lord Jesus, You died on the cross to set all humanity free from the power of sin. Your act of love changed the way we view life and live it. Grant me the grace to be faithful to Your offer of new life.
St. Titus, martyr, pray for us.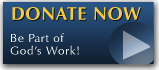 The FEAST is one of the happiest places on earth.

Click Here to find a Feast near you!
KERYGMA TV! is BACK
KERYGMA TV is on a new time slot and new channel Sundays 8 a.m. at IBC 13
Need Counseling? No Landline?
Now, you can use your mobile phone to call a friend for counseling at 09228407031. Or you may call our landlines 7266728, 7264709, 7259999 Mon-Fri 24-hrs, Sat 6am-5pm, Sun 6am-10am
BO BLOGS!
Go to Bo's Official Site and read his almost daily blog! Its not news, but thoughts and musings of Bo Sanchez. Get to know Bo in a more personal way --and find out what it means to live the life of a preacher. You get to enrich your faith as well.
DONATION
Remember to always donate your "first fruits"-not the last. Click on the "Donation" Box under the members menu - and you'll even see links to the nearest branches of the Banks where you can deposit.