READINGS for 2007-08-12
BE PREPARED ALWAYS
"Gird your loins..." – Luke 12:35
A person who is always prepared has definitely an edge over somebody who is not. Besides, there's nothing to lose but all to gain when you're always prepared. In life, we have to be on guard all the time because nobody knows what's up ahead.
Take, for example, the weather. This minute, it's sunshiny and hot out there, but who knows what it'll be like in the next hour?
All my life, I have always been known as a boy scout to my classmates, family, and friends. Why? Because more often than not, I have what they need when something unexpected happens. Band Aid, safety pin, scissor, lighter, nailcutter, antidiarrhea medicine, pain reliever... Name it, chances are I have it.
I hope, though, that I can say that as confidently with respect to the Lord's coming! Henry Y.
REFLECTION:
Am I prepared to face my Lord anytime today or tomorrow or the next day?
Lord, help me to be always prepared to answer "present" when You make a roll call.
1st READING
Wisdom 18:6-9
We will never attain any sort of lasting glory except that which is derived from God. It is to God that all true glory belongs and any other sort of glory such as the infamy of sin is not worth anything compared to it. People may become wealthy in this life by both fair and foul means, however, God will have the ultimate say when He judges us according to the way we have lived our lives. Nothing that the world can offer us will stand in comparison to the glory that we hope to receive as the children of God. That night was known beforehand to our fathers, that, with sure knowledge of the oaths in which they put their faith, they might have courage. 7 Your people awaited the salvation of the just and the destruction of their foes. 8 For when you punished our adversaries, in this you glorified us whom you had summoned. 9 For in secret the holy children of the good were offering sacrifice and putting into effect with one accord the divine institution.
P S A L M
Psalm 33:1, 12, 18-19, 20, 22
R: Blessed the people the Lord has chosen to be his own.
1 Exult, you just, in the LORD; praise from the upright is fitting. 12 Blessed the nation whose God is the LORD, the people he has chosen for his own inheritance. (R) 18 See, the eyes of the LORD are upon those who fear him, upon those who hope for his kindness, 19 to deliver them from death and preserve them in spite of famine. (R) 20 Our soul waits for the LORD, who is our help and our shield. 22 May your kindness, O LORD, be upon us who have put our hope in you. (R)
2nd READING
Hebrews 11:1-2, 8-19
Faith is the true power behind Christian hope. Without it our hope would dissipate in the midst of the suffering and cynicism of the world. Let us look for ways to increase our faith in God and thus grow in our ability to hope in His promises. In this way we will discover that living the Christian life will become so much easier as our focus will be upon God and what He has done and is doing for us rather than worrying all the time about all the difficulties that we can see ahead of us.
1 Faith is the realization of what is hoped for and evidence of things not seen. 2 Because of it the ancients were well attested. 8 By faith Abraham obeyed when he was called to go out to a place that he was to receive as an inheritance; he went out, not knowing where he was to go. 9 By faith he sojourned in the promised land as in a foreign country, dwelling in tents with Isaac and Jacob, heirs of the same promise; 10 for he was looking forward to the city with foundations, whose architect and maker is God. 11 By faith he received power to generate, even though he was past the normal age — and Sarah herself was sterile — for he thought that the one who had made the promise was trustworthy. — 12 so it was that there came forth from one man, himself as good as dead, descendants as numerous as the stars in the sky and as countless as the sands on the seashore. 13 All these died in faith. They did not receive what had been promised but saw it and greeted it from afar and acknowledged themselves to be strangers and aliens on earth, 14 for those who speak thus show that they are seeking a homeland. 15 If they had been thinking of the land from which they had come, they would have had opportunity to return. 16 But now they desire a better homeland, a heavenly one. Therefore, God is not ashamed to be called their God, for he has prepared a city for them. 17 By faith Abraham, when put to the test, offered up Isaac, and he who had received the promises was ready to offer his only son, 18 of whom it was said, "Through Isaac descendants shall bear your name." 19 He reasoned that God was able to raise even from the dead, and he received Isaac back as a symbol.
G O S P E L
Luke 12:32-48
Complacency is one of the great dangers that constantly confronts any serious Christian. It is one of the most common ways that the devil seeks to undermine our faith. If left unattended, complacency can even result in us falling into despair and losing hope in God and our salvation altogether! It is worth the effort to remain vigilant against the attacks of the devil in order that we can cut them off before they cause any or too much damage. The old saying rings true yet again, "A stitch in time will save nine!"
32 Do not be afraid any longer, little flock, for your Father is pleased to give you the kingdom. 33 Sell your belongings and give alms. Provide money bags for yourselves that do not wear out, an inexhaustible treasure in heaven that no thief can reach nor moth destroy. 34 For where your treasure is, there also will your heart be. 35 "Gird your loins and light your lamps 36 and be like servants who await their master's return from a wedding, ready to open immediately when he comes and knocks. 37 Blessed are you, he will gird himself, have them recline at table, and proceed to wait on them. 38 And should he come in the second or third watch and find them prepared in this way, blessed are those servants. 39 Be sure of this: if the master of the house had known the hour when the thief was coming, he would not have let his house be broken into. 40 You also must be prepared, for at an hour you do not expect, the Son of Man will come." 41 Then Peter said, "Lord, is this parable meant for us or for everyone?" 42 And the Lord replied, "Who, then, is the faithful and prudent steward whom the master will put in charge of his servants to distribute the food allowance at the proper time? 43 Blessed is that servant whom his master on arrival finds doing so. 44 Truly, I say to you, he will put him in charge of all his property. 45 But if that servant says to himself, 'My master is delayed in coming,' and begins to beat the menservants and the maidservants, to eat and drink and get drunk, 46 then that servant's master will come on an unexpected day and at an unknown hour and will punish him severely and assign him a place with the unfaithful. 47 That servant who knew his master's will but did not make preparations nor act in accord with his will shall be beaten severely; 48 and the servant who was ignorant of his master's will but acted in a way deserving of a severe beating shall be beaten only lightly. Much will be required of the person entrusted with much, and still more will be demanded of the person entrusted with more."
my reflections
think: Complacency is one of the great dangers that constantly confronts any serious Christian.
_________________________________________________________
_________________________________________________________

God's special verse/thought for me today________________
_________________________________________________________

T O D A Y ' S BLESSING LIST
Thank You Lord for: ____________________________________
_______________________________________________________
READ THE BIBLE IN ONE YEAR Jeremiah 27-30
SABBATH PAUSE
My weekly time with God
THANK YOU LIST
Things to be grateful for from the past week
________________________________________________________________
________________________________________________________________
_________________________________________________________________
SPECIAL NEEDS
Things to ask God for in the coming week
________________________________________________________________
_________________________________________________________________
________________________________________________________________
HIDDEN TREASURE
Most important word God told me this week
________________________________________________________________
_________________________________________________________________
_________________________________________________________________
LET US LEAVE THE JUDGING TO GOD
Revenge is a very destructive force to let loose in our lives. It has no possibility of bringing life or healing. It is a very sad thing to read about people who obviously believe that inflicting punishment on a person as a form of revenge is going to bring healing to their grievance against that person! The psalmist reminds us that vengeance belongs to the Lord, if to anybody. If the 'name of the game' is revenge then God is the only one who can possibly stand above everyone else and demand the right to inflict punishment on us all. He alone is without fault or sin!
When we are wronged by others the only response to that wrong that is capable of bringing us any sort of lasting peace is forgiveness. If we seek revenge, the pain and suffering will enter into a vicious, unending cycle of destruction that is all too evident in certain parts of today's world where there is constant 'tit for tat' reactions to violence and suffering. Only forgiveness has the power to break the cycle of suffering and as Christians we are obliged to set an example in this regard.
Christ defused the power of sin definitively on the cross when He died and was raised from the dead! He fought violence with forgiveness and won. Death had no answer to the response of forgiveness and thus lost all of its power to hold us in bondage if only we will follow the example of Christ. It may not be easy to forgive someone who has harmed us in a serious and very painful way, but how will inflicting similar violence on them take away the hurt done to us in the first instance? Revenge never solves any problems; it creates more of them and deepens those that already exist!
Jesus calls us to follow in His footsteps of love and forgiveness. It will be an irrefutable sign of our greatness if we are able to choose to follow His example of forgiving those who have sinned against us. Fr. Steve T.
REFLECTION QUESTION: How easily do I forgive those who sin against me? How can I improve my ability to forgive? How easily do I accept the forgiveness of those whom I have hurt?
Jesus, it is better to give than receive; help me to learn to forgive all who sin against me and be ready to ask for and receive the forgiveness of those whom I have hurt by my sins.
St. Anicetus, martyr, pray for us.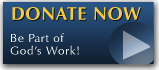 The FEAST is one of the happiest places on earth.

Click Here to find a Feast near you!
KERYGMA TV! is BACK
KERYGMA TV is on a new time slot and new channel Sundays 8 a.m. at IBC 13
Need Counseling? No Landline?
Now, you can use your mobile phone to call a friend for counseling at 09228407031. Or you may call our landlines 7266728, 7264709, 7259999 Mon-Fri 24-hrs, Sat 6am-5pm, Sun 6am-10am
BO BLOGS!
Go to Bo's Official Site and read his almost daily blog! Its not news, but thoughts and musings of Bo Sanchez. Get to know Bo in a more personal way --and find out what it means to live the life of a preacher. You get to enrich your faith as well.
DONATION
Remember to always donate your "first fruits"-not the last. Click on the "Donation" Box under the members menu - and you'll even see links to the nearest branches of the Banks where you can deposit.