READINGS for 2007-08-11
IT'S YOUR FAULT!
"Because of your little faith..." – Matthew 17:20
It's easy to take this verse and make it the reason for all the tragedies in life.
You pray over a guy and he dies.
You think it's either because you were not worthy to pray over him or he had sin in his heart that kept him from receiving God's blessing.
The preacher tells the crowd to raise their hats and money will fill it in the days to come.
But it doesn't happen to you.
You think it's because you didn't believe enough and the blessings were blocked on the way down.
We should know better, though.
It's not always about us and our lack of faith. Many times, it's because the Lord has a greater way of making His Spirit manifest. Like maybe a lingering illness will bring a feuding family together.
Or financial distress will humble us.
Or an unanswered prayer increases our dependence on Him and decreases our self-reliance.
In cases like these, we can't afford to have only a little faith. Victoria L.
REFLECTION:
Does adversity cause you to look more closely for the Lord and thus increase your faith?
Increase my faith, Lord, especially in times of need.
1st READING
Deuteronomy 6:4-13
Today is the Feast of St Clare, the holy friend and counterpart of St. Francis of Assisi. In many ways she epitomizes the Reading today in that there is little doubt that she did her best in giving all to the Lord that she possibly could. Her simplicity of life has inspired thousands and even today she is still doing this. Let us pray for the Poor Clares that their mission of prayer and intercession will continue to be a source of blessing for the church for centuries to come.
4 "Hear, O Israel! The LORD is our God, the LORD alone! 5 Therefore, you shall love the LORD, your God, with all your heart, and with all your soul, and with all your strength. 6 Take to heart these words which I enjoin on you today. 7 Drill them into your children. Speak of them at home and abroad, whether you are busy or at rest. 8 Bind them at your wrist as a sign and let them be as a pendant on your forehead. 9 Write them on the doorposts of your houses and on your gates. 10 When the LORD, your God, brings you into the land which he swore to your fathers, Abraham, Isaac and Jacob, that he would give you, a land with fine, large cities that you did not build, 11 with houses full of goods of all sorts that you did not garner, with cisterns that you did not dig, with vineyards and olive groves that you did not plant; and when, therefore, you eat your fill, 12 take care not to forget the LORD, who brought you out of the land of Egypt, that place of slavery. 13 The LORD, your God, shall you fear; him shall you serve, and by his name shall you swear."
PSALM
Psalm 18:2-3, 3-4, 47, 51
R: I love you, Lord, my strength.
1 [2] I love you, O LORD, my strength, 2 [3] O LORD, my rock, my fortress, my deliverer. (R) My God, my rock of refuge, my shield, the horn of my salvation, my stronghold! 3 [4] Praised be the LORD, I exclaim, and I am safe from my enemies. (R) 46 [47] The LORD lives! And blessed be my Rock! Extolled be God my savior. 50 [51] You who gave great victories to your king and showed kindness to your anointed, to David and his posterity forever. (R)
GOSPEL
Matthew 17:14-20
There are times when our faith fails us because it is too weak. In these times all we are left with is the ability to cry out to God for greater faith. Faith is both a gift and a fruit of the Spirit. As such we should never be ashamed to cry out to God for it to be strengthened. Let us resolve to do this every day of our lives so that we will be better able to face and endure the struggles that come our way.
14 When they came to the crowd a man approached, knelt down before him, 15 and said, "Lord, have pity on my son, for he is a lunatic and suffers severely; often he falls into fire, and often into water. 16 I brought him to your disciples, but they could not cure him." 17 Jesus said in reply, "O faithless and perverse generation, how long will I be with you? How long will I endure you? Bring him here to me." 18 Jesus rebuked him and the demon came out of him, and from that hour the boy was cured. 19 Then the disciples approached Jesus in private and said, "Why could we not drive it out?" 20 He said to them, "Because of your little faith. Amen, I say to you, if you have faith the size of a mustard seed, you will say to this mountain, 'Move from here to there,' and it will move. Nothing will be impossible for you."
my reflections
think: Faith is both a gift and a fruit of the Spirit. As such we should never be ashamed to cry out to God for it to be strengthened.
_________________________________________________________
_________________________________________________________

God's special verse/thought for me today________________
_________________________________________________________

T O D A Y ' S BLESSING LIST
Thank You Lord for: ____________________________________
_______________________________________________________
READ THE BIBLE IN ONE YEAR Jeremiah 23-26
LEARNING HOW TO TRUST GOD MORE
One of the things that characterize the lives of all of the saints is their ability and willingness to entrust their problems into the hands of God. Notice how I use two words here to describe their trust, willingness and ability. Both of these are necessary and, if I am forced to choose which is more important, I think I would choose 'willingness.' Trust has more to do with an act of our will that is, to choose to trust, than any innate sort of ability or strength.
Today we celebrate St. Clare of Assisi, a woman who refused to bow to what was expected of her by both her family and social class and chose to throw her life into the hands of God and trust that He would supply her every need. There is absolutely no doubt that God has vindicated her trust as the order of nuns she started, the Poor Clares, is still in existence today, with many women entrusting their lives to God and laying them down for the Church and its mission in intercession.
Trust is often closely linked to faith, a point that is made in today's Gospel. The disciples were unable to cast out the demon from the little girl due to their lack of faith or their lack of trust that God would act upon their request. I believe that we have here a lesson in how to grow in trust, Jesus tells us that what is needed is prayer and fasting. Fasting here does not necessarily mean just refraining from eating food – it refers also to any acts of self denial that will help teach us that God is the one who is in control of our lives.
Too often we think we are in control and everything rests upon our own abilities. The man or woman who has faith in God, who has learned to entrust his/her life into God's hand knows very differently! It is not a matter of what I am capable of doing in any given situation but what will make the difference is the degree to which I am willing to let go of having to handle the situation myself and invite God into it with His perfect love and power which is capable of doing all things. Fr. Steve T.
REFLECTION QUESTION: Do I pride myself in being self-sufficient and not needing to rely on anybody for anything? If so, then it is time to break it down and learn to entrust my life to God and His power – a power far greater than I will ever have.
Holy Spirit, it is Your grace that will see me through the difficulties of my life. Help me to let go of having to do things in my own strength and to entrust my life into Your loving hands.
St. Tiburtius, martyr, pray for us.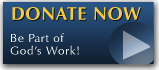 The FEAST is one of the happiest places on earth.

Click Here to find a Feast near you!
KERYGMA TV! is BACK
KERYGMA TV is on a new time slot and new channel Sundays 8 a.m. at IBC 13
Need Counseling? No Landline?
Now, you can use your mobile phone to call a friend for counseling at 09228407031. Or you may call our landlines 7266728, 7264709, 7259999 Mon-Fri 24-hrs, Sat 6am-5pm, Sun 6am-10am
BO BLOGS!
Go to Bo's Official Site and read his almost daily blog! Its not news, but thoughts and musings of Bo Sanchez. Get to know Bo in a more personal way --and find out what it means to live the life of a preacher. You get to enrich your faith as well.
DONATION
Remember to always donate your "first fruits"-not the last. Click on the "Donation" Box under the members menu - and you'll even see links to the nearest branches of the Banks where you can deposit.