READINGS for 2007-08-09
OPEN SESAME
I will give you the keys to the kingdom of heaven.Whatever you bind on earth shall be bound in heaven; and whatever you loose on earth shall be loosed in heaven. – Matthew 16:19
My father worked in a bank for almost 38 years.
He started in the rank and file, but eventually hard work and dedication (an understatement!) brought him to a management position. He had access and keys to numerous drawers which contained the most confidential files. In the branch where he would be assigned, he would have the liberty to change his staff if he wanted.
Deny and accept were his most common words.
Don't get me wrong, my dad has always been a well-loved person not only by us his family but by all the people he worked with. I told myself what a cool job it would be to have a say on almost everything.
Peter had the same luxury, except his job was more prestigious. I mean, who wouldn't want to be in his shoes. Picture in your mind our Lord giving you sole and full authority in denying and accepting people entering His kingdom. What a job! God must have had a good reason for putting Peter in such a position. After all he had denied Him three times!
Responsibility is a gift, may we find the meaning and purpose to the roles given us. May we find joy and peace as we embrace our responsibilities. Marissa E.
REFLECTION:
Are you in or out? Wouldn't you long for the day to hear your name being accepted in God's kingdom?
Father, I look forward to the day when You would welcome me into Your kingdom. Embrace me with Your love Oh Lord!
1st READING
Numbers 20:1-13
Just to prove that God is in control He causes water to run from the rock whenMoses strikes it. Meribah, the place of this miracle, becomes a place of shame for the Israelites as it marks a nadir in their relationship with God where they failed to trust Him. Let us pray that we do not fail to learn from their mistakes and thus trust that whatever God asks us to do He gives us the grace and means by which to accomplish it. God never stretches us beyond what we can endure!
1 The whole Israelite community arrived in the desert of Zin in the first month, and the people settled at Kadesh. It was here that Miriam died, and here that she was buried. 2 As the community had no water, they held a council against Moses and Aaron. 3 The people contended with Moses, exclaiming, "Would that we too had perished with our kinsmen in the LORD's presence! 4 Why have you brought the LORD's community into this desert where we and our livestock are dying? 5 Why did you lead us out of Egypt, only to bring us to this wretched place which has neither grain nor figs nor vines nor pomegranates? Here there is not even water to drink!" 6 But Moses and Aaron went away from the assembly to the entrance of the meeting tent, where they fell prostrate. Then the glory of the LORD appeared to them, 7 and the LORD said to Moses, 8 "Take the staff and assemble the community, you and your brother Aaron, and in their presence order the rock to yield its waters. From the rock you shall bring forth water for the community and their livestock to drink." 9 So Moses took the staff from its place before the LORD, as he was ordered. 10 He and Aaron assembled the community in front of the rock, where he said to them, "Listen to me, you rebels! Are we to bring water for you out of this rock?" 11 Then, raising his hand, Moses struck the rock twice with his staff, and water gushed out in abundance for the community and their livestock to drink. 12 But the LORD said to Moses and Aaron, "Because you were not faithful to me in showing forth my sanctity before the Israelites, you shall not lead this community into the land I will give them." 13 These are the waters of Meribah, where the Israelites contended against the LORD, and where he revealed his sanctity among them.
P S A L M
Psalm 95:1-2, 6-7, 8-9
R: If today you hear his voice, harden not your hearts.
1 Come, let us sing joyfully to the LORD; let us acclaim the Rock of our salvation. 2 Let us come into his presence with thanksgiving; let us joyfully sing psalm to him. (R) 6 Come, let us bow down in worship; let us kneel before the LORD who made us. 7 For he is our God, and we are the people he shepherds, the flock he guides. (R) Oh, that today you would hear his voice, 8 "Harden not your hearts as at Meribah, as in the day of Massah in the desert, 9 where your fathers tested me; they tested me though they had seen my works." (R)
G O S P E L
Matthew 16:13-23
Simon's profession of faith is immediately juxtaposed with a prophecy of Jesus' Passion and Death. Why does Matthew do this? I think it is to remind us that the mission of Jesus, although He is the Son of God, is a call to suffer and die for our sake and the forgiveness of sin. Matthew wants us to never forget that even though He is the Messiah, He is a Messiah who has come to suffer and so receive His glory. He has not come in glory so as to reign over the earth, at least not yet!
13 Jesus went into the region of Caesarea Philippi he asked his disciples, "Who do people say that the Son of Man is?" 14 They replied, "Some say John the Baptist, others Elijah, still others Jeremiah or one of the prophets." 15 He said to them, "But who do you say that I am?" 16 Simon Peter said in reply, "You are the Messiah, the Son of the living God." 17 Jesus said to him in reply, "Blessed are you, Simon son of Jonah. For flesh and blood has not revealed this to you, but my heavenly Father. 18 And so I say to you, you are Peter, and upon this rock I will build my church, and the gates of the netherworld shall not prevail against it. 19 I will give you the keys to the kingdom of heaven. Whatever you bind on earth shall be bound in heaven; and whatever you loose on earth shall be loosed in heaven." 20 Then he strictly ordered his disciples to tell no one that he was the Messiah. 21 From that time on, Jesus began to show his disciples that he must go to Jerusalem and suffer greatly from the elders, the chief priests, and the scribes, and be killed and on the third day be raised. 22 Then Peter took him aside and began to rebuke him, "God forbid, Lord! No such thing shall ever happen to you." 23 He turned and said to Peter, "Get behind me, Satan! You are an obstacle to me. You are thinking not as God does, but as human beings do."
my reflections
think: God never stretches us beyond what we can endure!
_________________________________________________________
_________________________________________________________

God's special verse/thought for me today________________
_________________________________________________________

T O D A Y ' S BLESSING LIST
Thank You Lord for: ____________________________________
_______________________________________________________
READ THE BIBLE IN ONE YEAR Jeremiah 14-18
GETTING TO KNOW THE SAINTS
Saint Henry II
Henry II, son of the Duke of Bavaria, was born on May 6, 972. He became duke upon the death of his father in c.995. This ended the duke s dream of becoming a priest.
One day, Henry had a vision of Bishop Wolfgang, his beloved teacher. The bishop pointed to the words after six written on a wall. This left the saint troubled. He thought he was to die six days later. After six days, he remained healthy. So he thought, six months. After six months, the duke was in a better condition. Thus, he assumed he was given six years more to live. But instead of dying, six years later, Duke Henry II was elected emperor of Germany.
The new emperor ensured peace in his empire. He pacified rebellions and protected the frontiers. Henry II reformed the Church, while respecting its independence. He fostered missions with Bamberg as the center for Slavic nations. He began the construction of the cathedral at Basel, Switzerland which took an entirety of 400 years before completion.
Henry II married Saint Cunegunda. Both husband and wife were pious people. They founded schools and were generous to the poor. When the empress died, Henry II considered entering the monastery. The abbot of Saint-Vanne at Verdun refused his application. He told the emperor to keep his position where he would do more good in advancing the Kingdom of God. Emperor Henry II was one of the best rulers of the Roman Empire. He died at the age of 52 on July 13, 1024 at Pfalz Grona in Saxony. He was proclaimed a saint by Pope Eugene III in 1146 and was named Patron of Benedictine Oblates by Pope Pius X.
http://www.catholic-forum.com/saints/sainth14.html
http://www.daughtersofstpaul.com/saintday/m7.html
LET'S NOT AVOID ANSWERING THE QUESTION!
One of the classic methods of avoiding making our own opinion known on a topic is to focus upon the opinions of others. Whether Peter was afraid to make his own position known as to the identity of Jesus we will never know, but the fact of the matter is Jesus wants us all to answer this question for ourselves and not 'cop out' by giving the answers of others. Ultimately what really matters where our faith is concerned is what we think and believe for ourselves. This is the thing that is going to have the greatest chance of motivating us in our walk of faith.
Jesus wants His apostles to know where they stand on questions such as this while He is still with them so that He can work to strengthen their faith and knowledge of the Kingdom of God before He leaves them. It will be much easier for Him to do this now rather than later. Similarly with ourselves, it is far better to be honest and state where we stand on an issue from the beginning so that God is free to address whatever the relevant issues in our lives may be without having to spend ages discovering what these issues are!
Peter comes up with an inspired answer to Jesus' question so it seems that he need not have been worried about going straight to the point in the first place. When we are dealing with God there is nowhere we can hide. He knows what we believe and think even before we do ourselves. Therefore there is no point in being anything but honest with God on each and every issue He confronts us with in our lives. We are going to have to face the truth eventually, so we may as well get it over and done with from the start! Even if we are doubtful that what we believe is right, then at least we give God and the Holy Spirit the opportunity to form our hearts and minds in the truth if we are open about what we believe and think. Let us pray for the strength to stand before the Lord in honesty and humility no matter what the situation we are facing involves. Fr. Steve T.
REFLECTION QUESTION: Am I totally honest with God about what I believe and think about my faith? What are the issues in my life that I need to open up more to His truth?
Holy Spirit, You are the one sent to lead us all in the truth. Help me to recognize the lies and distractions of the world for what they are and to commit myself unconditionally to the truths and values of the Gospel.
St. Julian, martyr, pray for us.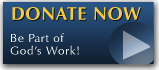 The FEAST is one of the happiest places on earth.

Click Here to find a Feast near you!
KERYGMA TV! is BACK
KERYGMA TV is on a new time slot and new channel Sundays 8 a.m. at IBC 13
Need Counseling? No Landline?
Now, you can use your mobile phone to call a friend for counseling at 09228407031. Or you may call our landlines 7266728, 7264709, 7259999 Mon-Fri 24-hrs, Sat 6am-5pm, Sun 6am-10am
BO BLOGS!
Go to Bo's Official Site and read his almost daily blog! Its not news, but thoughts and musings of Bo Sanchez. Get to know Bo in a more personal way --and find out what it means to live the life of a preacher. You get to enrich your faith as well.
DONATION
Remember to always donate your "first fruits"-not the last. Click on the "Donation" Box under the members menu - and you'll even see links to the nearest branches of the Banks where you can deposit.