READINGS for 2007-08-07
GET OUT OF THE BOAT!
...and began to walk on the water toward Jesus. – Matthew 14:29
I rose from the ranks. A mere tele-marketer, I went up one rung of the corporate ladder to another until I was a marketing manager at a young age and earning lots of money, able to help my family and my brothers' education. Yet, there was a gnawing feeling within me. When my brothers graduated, the inner unrest was unbearable. I felt the need to resign and do what my heart wanted, to serve the needy and the sickly – as a nurse.
At that time, there was low demand for my profession and the need to support my family couldn't wait. There was an inner tug-o-war between a high paying job and a "vocation." Then my husband, Obet, invited me to watch the movie Patch Adams. It was about a medical student who built an institution for the sickly with an ambience of love and laughter. But he was persecuted and brought to a quasi-court. His very words pierced my heart, "You can prevent me from wearing that white robe and receiving that diploma, but you can never control my spirit!"
With tears welling up in my eyes and joy bursting within, I resigned to pursue my vocation.
Get out of your boat of comfort zone. Walk on water with eyes focused on Jesus! Joie C.
REFLECTION:
What is keeping you in the boat? Is it fear of the unknown? Have faith in Him!
Focus your eyes on Jesus, leader and perfecter of our faith... (Hebrews 12:2)
1st READING
Numbers 12:1-13
God always stands faithfully by His servants. He will never let us down! I wonder if we are as faithful to God as He is to us? The simple answer to this question is, "No." However, this does not mean that we should not be trying to match God's faithfulness in our own lives. Let us pray for the grace to let go of our need for the acclaim of men and women and seek only to be pleasing in the sight of God.
1 Miriam and Aaron spoke against Moses on the pretext of the marriage he had contracted with a Cushite woman. 2 They complained, "Is it through Moses alone that the LORD speaks? Does he not speak through us also?" And the LORD heard this. 3 Now, Moses himself was by far the meekest man on the face of the earth. 4 So at once the LORD said to Moses and Aaron and Miriam, "Come out, you three, to the meeting tent." And the three of them went. 5 Then the LORD came down in the column of cloud, and standing at the entrance of the tent, called Aaron and Miriam. When both came forward, 6 he said, "Now listen to the words of the LORD: "Should there be a prophet among you, in visions will I reveal myself to him, in dreams will I speak to him; 7 not so with my servant Moses! Throughout my house he bears my trust 8 face to face I speak to him, plainly and not in riddles. The presence of the LORD he beholds. Why, then, did you not fear to speak against my servant Moses?" 9 So angry was the LORD against them that when he departed, 10 and the cloud withdrew from the tent, there was Miriam, a snow-white leper! When Aaron turned and saw her a leper, 11 "Ah, my lord!" he said to Moses, "please do not charge us with the sin that we have foolishly committed!" 12 Let her not thus be like the stillborn babe that comes forth from its mother's womb with its flesh half consumed." 13 Then Moses cried to the LORD, "Please, not this! Pray, heal her!"
P S A L M
Psalm 51:3-4, 5-6, 6-7, 12-13
R: Be merciful, O Lord, for we have sinned.
1 [3] Have mercy on me, O God, in your goodness; in the greatness of your compassion wipe out my offense. 2 [4] Thoroughly wash me from my guilt and of my sin cleanse me. (R) 3 [5] For I acknowledge my offense, and my sin is before me always. 4 [6] "Against you only have I sinned, and done what is evil in your sight" (R) That you may be justified in your sentence, vindicated when you condemn. 5 [7] Indeed, in guilt was I born, and in sin my mother conceived me. (R) 10 [12] A clean heart create for me, O God, and a steadfast spirit renew within me. 11 [13] Cast me not out from your presence, and your Holy Spirit take not from me. (R)
G O S P E L
Matthew 14:22-36 or Matthew 15:1-2, 10-14
Jesus invites us all to step out of the metaphorical boat of our comfort zones and to entrust our lives into His hands. The storms and seas of sin rage all around us and it can be difficult to leave a place of relative safety and venture out into the wild but that is what God calls us to do. Let us pray that we will have the courage to take hold of the grace that God gives to us to be able to hear His call and respond to it. Only in this way will we be able to grow in faith and see the power of God at work in our lives.
22 He made the disciples get into the boat and precede him to the other side, while he dismissed the crowds. 23 After doing so, he went up on the mountain by himself to pray. When it was evening he was there alone. 24 Meanwhile the boat, already a few miles offshore, was being tossed about by the waves, for the wind was against it. 25 During the fourth watch of the night, he came toward them, walking on the sea. 26 When the disciples saw him walking on the sea they were terrified. "It is a ghost," they said, and they cried out in fear. 27 At once [Jesus] spoke to them, "Take courage, it is I; do not be afraid." 28 Peter said to him in reply, "Lord, if it is you, command me to come to you on the water." 29 He said, "Come." Peter got out of the boat and began to walk on the water toward Jesus. 30 But when he saw how [strong] the wind was he became frightened; and, beginning to sink, he cried out, "Lord, save me!" 31 Immediately Jesus stretched out his hand and caught him, and said to him, "O you of little faith, why did you doubt?" 32 After they got into the boat, the wind died down. 33 Those who were in the boat did him homage, saying, "Truly, you are the Son of God." 34 After making the crossing, they came to land at Gennesaret. 35 When the men of that place recognized him, they sent word to all the surrounding country. People brought to him all those who were sick 36 and begged him that they might touch only the tassel on his cloak, and as many as touched it were healed.
my reflections
think: Let us pray for the grace to let go of our need for the acclaim of men and women and seek only to be pleasing in the sight of God.
_________________________________________________________
_________________________________________________________

God's special verse/thought for me today________________
_________________________________________________________

T O D A Y ' S BLESSING LIST
Thank You Lord for: ____________________________________
_______________________________________________________
READ THE BIBLE IN ONE YEAR Jeremiah 7-9
GETTING TO KNOW THE SAINTS
Saint Anthony Mary Zaccaria
Anthony Mary Zaccaria was born in 1502 at Lombardy, Italy. His father Lazzaro died when he was two, thus, was left in the love of his mother, Antonia Pescorali.
His mother sent him to the University of Padua. At 22, he completed his doctorate and began serving the poor at Cremona. Despite his success, Anthony felt something was lacking. He wanted to become a priest. The saint studied theology, while caring for the sick and providing comfort and inspiration to the dying.
Saint Anthony was inspired by the letters of Saint Paul in the Bible. After his ordination, the priest moved to Milan. With the desire to help more people, he started the Society of Clerics of Saint Paul (the Barnabites) for religious men and the Angelics of Saint Paul for uncloistered nuns. Saint Anthony and the other priests preached everywhere, repeating the words of Paul and explaining his messages in a way people would understand.
Anthony Mary had a special devotion for Jesus in the Blessed Sacrament. He began the practice of the Forty Hours Devotion. This encouraged laymen to work with the apostolate and for them to frequently receive Communion.
On July 5, 1539, while the priest was on a peace mission, he fell ill and died. According to tradition, Saint Anthony was believed to have had a vision of Saint Paul in his last moments.
Anthony was beatified by Pope Pius IX in 1849 and was declared a saint by Pope Leo XIII on May 27, 1897.
http://www.catholic-forum.com/saints/sainta
http://www.daughtersofstpaul.com/saintday/m7.html
Saint Vitus
Saint Vitus, one of the Fourteen Holy Helpers, was claimed to be the son of a pagan Sicilian senator. Through the influence of his tutor Saint Modestus and his nurse Saint Crescentia, the boy converted into Christianity when he was 12. His father was abhorred by his decision. He had the three arrested then scourged.
According to stories, an angel came and freed the three prisoners. They fled to Lucania then Rome. During that time, the son of Emperor Diocletian was possessed by an evil spirit. Vitus came and freed him from the possession. When he refused to sacrifice to the pagan gods, the emperor assumed that his power was caused by sorcery. As a result,
Vitus together with Modestus and Crescentia was put in prison. They were tortured then condemned to death. The three were thrown into a den of lions. Since the lions would not touch them, the emperor decided that they be thrown into boiling oil.
It was said that upon the martyrs death, a violent storm destroyed several pagan temples in the region.
http://www.catholic-forum.com/saints/saintv07.html
JESUS AND PETER WALK ON THE WATER
It is important to recognize that both Jesus and Peter walk on the water in this event from the ministry of Jesus. This indicates to us that God wants us to share in the ministry of Jesus in the fullest way possible. God does not want to exclude any aspect of the ministry of Jesus from us. We may only be able to imitate Jesus imperfectly and maybe even not at all, but at least we should have the faith to believe that all things are possible for us when the ministry of the Gospel is at stake.
Too often in the history of the Church and in our own lives opportunities to proclaim the Gospel are missed because of our lack of faith and trust in God. I am not saying that we should be trying to live in the midst of constant miraculous events but only that we should be open to them happening in our ministry because miracles are one of the ways that God uses to demonstrate His power and love to His people. However, if we are not open to their occurrence it is very difficult for Jesus to work miracles through us. No, miracles are not the be all and end all of proclaiming the Gospel, but if Jesus' life and that of the lives of the saints are anything to go by and these are all we have to go by, then, they are a part of that ministry. God will not hold anything back from us as we seek to proclaim the Good News. The greatest desire of His heart is that all people be saved. Don't you think that this means that He will do all in His power to try to ensure that the Gospel is proclaimed to all men and women?
Holiness is far more important than miracles. Praying daily and reading the Scriptures is the foundation of the Christian life. However, miracles and signs and wonders are built on these foundations as instruments by which the power of God to save is demonstrated to a people who are slow to believe and open their hearts to the Gospel. Fr. Steve T.
REFLECTION QUESTION: Do I believe in miracles or have I fallen for the lies of a doubting world that they are merely constructs of an over-active imagination and faith?
Lord Jesus, open my eyes to the truth of Your power to work miracles in and through my life for the sake of the proclamation of the Gospel. Help me to believe and trust in what You want to do in and through me today, tomorrow, and the next day..
St. Albert of Trapani, hermit and missionary, pray for us.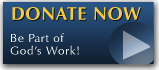 The FEAST is one of the happiest places on earth.

Click Here to find a Feast near you!
KERYGMA TV! is BACK
KERYGMA TV is on a new time slot and new channel Sundays 8 a.m. at IBC 13
Need Counseling? No Landline?
Now, you can use your mobile phone to call a friend for counseling at 09228407031. Or you may call our landlines 7266728, 7264709, 7259999 Mon-Fri 24-hrs, Sat 6am-5pm, Sun 6am-10am
BO BLOGS!
Go to Bo's Official Site and read his almost daily blog! Its not news, but thoughts and musings of Bo Sanchez. Get to know Bo in a more personal way --and find out what it means to live the life of a preacher. You get to enrich your faith as well.
DONATION
Remember to always donate your "first fruits"-not the last. Click on the "Donation" Box under the members menu - and you'll even see links to the nearest branches of the Banks where you can deposit.