READINGS for 2007-07-17
THE UNBELIEVING TOWNS
"Did you want to lift yourself up to heaven?" – Matthew 11:23
Jesus is fuming mad at the unbelieving townsof Chorazin, Bethsaida and Capernaum. Jesus even implies Capernaum is worse than Sodom. Whoa!
I know Sodom was a city destroyed by firetogether with a neighboring city, Gomorrah, because of the sinfulness of the people (Genesis 18-19).
Sidon is the chief city of Phoenicia, an ancientregion of city states at the end of the Mediterranean in the region of present day Syria and Lebanon.
Tyre is a seaport in southwest Lebanon on the Mediterranean. In Ezekiel 28, the Hebrew prophet is saying that the Lord is angry at the king of Tyre because the king is so puffed up with pride; he claims to be a god, sitting on a throne surrounded by the seas.
So there. Pride. God was angry with thepeople of the ancient places because they were too proud to believe, much more follow Him. So Jesus was angry with the people of Chorazin, Bethsaida and Capernaum because they were a lot prouder than the generation before them!
Now I ask myself, what about Quezon City,Philippines where I live? Am I a lot worse than the people of the unbelieving towns Jesus was so mad at? Cynthia S.
REFLECTION:
Am I a lot worse than the people of the unbelieving towns Jesus was so mad at?
Lord, help me realize my sins and help me to confess them and make amends.
1st READING
Moses is miraculously saved and is ultimately brought up within the household of Pharaoh by his mother. Only God could bring about such an occurrence of grace. All this trouble for one little child tells us Moses must be destined for something truly great. In the Scriptures we often see miracles surrounding the birth of someone destined for greatness in the plan of God. This suggests to us that their mission is not just an accident.
Exodus 2:1-15
1 Now a certain man of the house of Levi married a Levite woman, 2 who conceived and bore a son. Seeing that he was a goodly child, she hidhim for three months. 3 When she could hide him no longer, she took a papyrus basket, daubed it with bitumen and pitch, and putting the child in it, placed it among the reeds on the river bank. 4 His sister stationed herself at a distance to find out what would happen to him. 5 Pharaoh's daughter came down to the river to bathe, while her maids walked along the river bank. Noticing the basket among the reeds, she sent her handmaid to fetch it. 6 On opening it, she looked, and lo, there was a baby boy, crying! She was moved with pity for him and said, "It is one of the Hebrews' children." 7 Then his sister asked Pharaoh's daughter, "Shall I go and call one of the Hebrew women to nurse the child for you?" 8 "Yes, do so," she answered. So the maiden went and called the child's own mother. 9 Pharaoh's daughter said to her, "Take this child and nurse it for me, and I will repay you." The woman therefore took the child and nursed it. 10 When the child grew, she brought him to Pharaoh's daughter, who adopted him as her son and called him Moses; for she said, "I drew him out of the water." 11 On one occasion, after Moses had grown up, when he visited his kinsmen and witnessed their forced labor, he saw an Egyptian striking a Hebrew, one of his own kinsmen. 12 Looking about and seeing no one, he slew the Egyptian and hid him in the sand. 13 The next day he went out again, and now two Hebrews were fighting! So he asked the culprit, "Why are you striking your fellow Hebrew?" 14 But he replied, "Who has appointed you ruler and judge overus? Are you thinking of killing me as you killed the Egyptian?" Then Moses became afraid and thought, "The affair must certainly be known." 15 Pharaoh, too, heard of the affair and sought to put him to death. But Moses fled from him and stayed in the land of Midian.
P S A L M
Psalm 69:3, 14, 30-31, 33-34
R: Turn to the Lord in your need, and you will live.
2 [3] I am sunk in the abysmal swamp where there is no foothold; I have reached the watery depths; the flood overwhelms me. (R) 13 [14] But I pray to you, O LORD, for the time of your favor, O God! In your great kindness answer me with your constant help. (R) 29 [30] But I am afflicted and in pain; let your saving help, O God, protect me. 30 [31] I will praise the name of God in song, and I will glorify him with thanksgiving. (R) 32 [33] "See, you lowly ones, and be glad; you who seek God, may your hearts revive! 33 [34] For the LORD hears the poor, and his own who are in bonds he spurns not." (R) G O S P E L
Matthew 11:20-24
We should be careful that the chastisement given to Tyre and Sidon here cannotbe applied to our lives. God graces us all with many gifts and blessings. Let us be sure we accept them and use them well or we might find ourselves under the same judgment. Let us also pray that all who receive God's graces use them wisely to promote both their own salvation and the proclamation of the Kingdom of God.
20 Jesus began to reproach the towns where most of his mighty deeds had been done, since they had not repented. 21 "Woe to you, Chorazin! Woe to you, Bethsaida! For if the mighty deeds done in your midst had been done in Tyre and Sidon, they would long ago have repented in sackcloth and ashes. 22 But I tell you, it will be more tolerable for Tyre and Sidon on the day of judgment than for you. 23 And as for you, Capernaum: Praise of the Father 'Will you be exalted to heaven? You will go down to the netherworld.' For if the mighty deeds done in your midst had been done in Sodom, it would have remained until this day. 24 But I tell you, it will be more tolerable for the land of Sodom on the day of judgment than for you."
my reflections
think: Let us also pray that all who receive God's graces use them wisely to promote both their own salvation and the proclamation of the Kingdom of God.
_________________________________________________________
_________________________________________________________
God's special verse/thought for me today________________
_________________________________________________________
T O D A Y ' S BLESSING LIST
Thank You Lord for: ____________________________________
_______________________________________________________
READ THE BIBLE IN ONE YEAR Isaiah 13-14
A WELL-INTENDED SCOLDING FROM JESUS
Three towns bear the brunt of Jesus' anger in today's Gospel: Chorazin, Bethsaida, and Capernaum, because of their lack of faith. To apply the Gospel lesson to ourselves now is easy enough: just try substituting your own name to that of any of the three. The effect of Jesus' strongly worded denunciation is solid indeed.
Instead there are three other towns which Jesus also mentioned: Tyre, Sidon, and Sodom. These were like a basis or point of reference with which Jesus contrasted the receptivity and faith of the people belonging to the first set of towns.
"I assure you, it will go easier for Tyre and Sidon [and for Sodom] than for you on the day of judgment."
We should unhesitatingly ask ourselves, "To which town do we now 'belong'?" Let us not wait until Judgment Day for us to wake up and be convinced of our lifetime task of renewal and conversion. How open and receptive are we then to welcome Jesus, to put faith in His miracles, and to reform our lives?
If ever Jesus will have to castigate us, let us remember that it is not so much from an outraged pride as from a broken heart on His part. We may be guilty indeed of hurting Him, and He will be angry with us — but even this is intended for our own conversion, for our own good. Fr. Martin M.
REFLECTION QUESTION: To which town do we belong?
Forgive us, Lord, for causing You anger.
Blessed Antoinette Roussel, pray for us.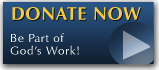 The FEAST is one of the happiest places on earth.

Click Here to find a Feast near you!
KERYGMA TV! is BACK
KERYGMA TV is on a new time slot and new channel Sundays 8 a.m. at IBC 13
Need Counseling? No Landline?
Now, you can use your mobile phone to call a friend for counseling at 09228407031. Or you may call our landlines 7266728, 7264709, 7259999 Mon-Fri 24-hrs, Sat 6am-5pm, Sun 6am-10am
BO BLOGS!
Go to Bo's Official Site and read his almost daily blog! Its not news, but thoughts and musings of Bo Sanchez. Get to know Bo in a more personal way --and find out what it means to live the life of a preacher. You get to enrich your faith as well.
DONATION
Remember to always donate your "first fruits"-not the last. Click on the "Donation" Box under the members menu - and you'll even see links to the nearest branches of the Banks where you can deposit.