READINGS for 2007-07-16
WAKE UP!
But the more they were oppressed, the more they multiplied and spread. – Exodus 1:12
Whenever I encounter stories in the Bibleabout leaders who easily command their men to kill babies, I thank God that we're not living in such a barbaric world anymore. We're living in a modern, liberated society where human rights are given utmost importance. All babies and children must therefore be safe, right?
Then how do you account for the baby girlswho are killed in China, where there is a onechild policy, for want of a male child? How about the millions of healthy fetuses who are aborted by their mommies and never given a chance at life? What about the countless children who are abused, kidnapped, sold,
abandoned, neglected, raped and murdered? It's scary, I know. Now I realize that we're not far from being barbarians ourselves. Even if we're not directly responsible, if we turn a blind eye towards these atrocities then we must be guilty, too. So shake yourself out of that stupor. Do something for a suffering child today. Cecille L.
REFLECTION:
Are you doing enough to protect the most vulnerable of God's creations?
Lord, make me sensitive to the cries of Your little children.
1st READING
Exodus 1:8-14, 22
The Egyptians eventually threw off their Hyksos oppressors and thus regained control of their country. This was not good news for the Israelites; there was now a hostile power on the throne bent on revenge against those who aided the Hyksos as the Israelites had been doing for the past few hundred years. Slavery is the result and God will once again intervene to save His people. Let us see how it all unfolds.
A new king, who knew nothing of Joseph, came to power in Egypt. 9 He
said to his subjects, "Look how numerous and powerful the Israelite people are growing, more so than we ourselves! 10 Come, let us deal shrewdly with them to stop their increase; otherwise, in time of war they too may join our enemies to fight against us, and so leave our country." 11 Accordingly, taskmasters were set over the Israelites to oppress them with forced labor. Thus they had to build for Pharaoh the supply cities of Pithom and Raamses. 12 Yet the more they were oppressed, the more they multiplied and spread. The Egyptians, then, dreaded the Israelites 13 and reduced them to cruel slavery, 14 making life bitter for them with hard work in mortar and brick and all kinds of field work — the whole cruel fate of slaves.—22 Pharaoh then commanded all his subjects, "Throw into the river every boy that is born to the Hebrews, but you may let all the girls live."
P S A L M
Psalm 124:1-3, 4-6, 7-8
R: Our help is in the name of the Lord.
1 Had not the LORD been with us — let Israel say, 2 had not the LORD been with us — when men rose up against us, 3 then would they have swallowed us alive. When their fury was inflamed against us. (R) 4 Then would the waters have overwhelmed us; the torrent would have swept over us; 5 over us then would have swept the raging waters. 6 Blessed be the LORD, who did not leave us a prey to their teeth. (R) 7 We were rescued like a bird from the fowlers' snare; broken was the snare, and we were freed. 8 Our help is in the name of the LORD, who made heaven and earth. (R)
G O S P E L
Matthew 10:34—11:1
Jesus tells us quite plainly that if we fail to take up our cross and follow Him, then we cannot be His disciples. This is a very clear call to commitment, and an unwavering commitment at that. We should beg the Lord for His grace every day in order to be faithful to this call and truly live as a disciple of Jesus. This is our call; this is our dignity; this is our destiny – if we surrender to God's grace.
34 "Do not think that I have come to bring peace upon the earth. I have come to bring not peace but the sword. 35 For I have come to set a man 'against his father, a daughter against her mother, and a daughter-in-law against her mother-in-law; 36 and one's enemies will be those of his household. 37 Whoever loves father or mother more than me is not worthy of me, and whoever loves son or daughter more than me is not worthy of me; 38 and whoever does not take up his cross and follow after me is not worthy of me. 39 Whoever finds his life will lose it, and whoever loses his life for my sake will find it. 40 Whoever receives you receives me, and whoever receives me receives the one who sent me. 41 Whoever receives a prophet because he is a prophet will receive a prophet's reward, and whoever receives a righteous man because he is righteous will receive a righteous man's reward. 42 And whoever gives only a cup of cold water to one of these little ones to drink because he is a disciple — amen, I say to you, he will surely not lose his reward. 11: 1 When Jesus finished giving these commands to his twelve disciples, he went away from that place to teach and to preach in their towns.
my reflections
t h i n k : If we fail to take up our cross and follow Him then we cannot be
His disciples.
_________________________________________________________
God's special verse/thought for me today________________
_________________________________________________________
T O D A Y ' S BLESSING LIST
Thank You Lord for: ____________________________________
_______________________________________________________
READ THE BIBLE IN ONE YEAR Isaiah 10-12
WELCOMING ONE ANOTHER, AS WE STRIVE TO FOLLOW CHRIST
Our Gospel passage today may be divided into two parts. The first isconcerning Jesus' mission to spread division, not peace (and consequently the radicality which He demands, touching even on the family). The second part is about Jesus' consoling words to His Apostles concerning their being welcomed.
It seems that these two parts which we distinguished are very muchcontrasting. In the first, Jesus sounds very demanding, very radical, very strict. In the second, He changes His tone and he seems very consoling and assuring.
Maybe the two are connected, after all — as though the second is aconsequence of the first. Meaning to say, if we disciples of the Lord take seriously His demands and do our best to live radically according to His call, then people will indeed recognize us as authentic witnesses and welcome us.
Understandably, part of us wishes that what our Lord said in the firstsection regarding families being divided and ending up in conflict (because of His radical requirements) will not happen at all. But we must also sincerely admit that the second part will hopefully apply to us. Perhaps it's not so much that other people will welcome us and give us "a cup of cold water," because of our elevated status as "prophets" as it were. It's we ourselves in the first place who should welcome one another, support one another, give a cup of cold water (or more) to one another — all because of our mutual love and acceptance of one another, as we all strive to follow Christ. Fr.Martin M.
REFLECTION QUESTION: Do you support well your brothers and sisters?
Allow us, Lord, to see the needs of others and grant us the willingness and ability to serve them.
St. Tenenan, hermit and bishop, pray for us.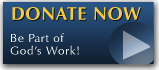 The FEAST is one of the happiest places on earth.

Click Here to find a Feast near you!
KERYGMA TV! is BACK
KERYGMA TV is on a new time slot and new channel Sundays 8 a.m. at IBC 13
Need Counseling? No Landline?
Now, you can use your mobile phone to call a friend for counseling at 09228407031. Or you may call our landlines 7266728, 7264709, 7259999 Mon-Fri 24-hrs, Sat 6am-5pm, Sun 6am-10am
BO BLOGS!
Go to Bo's Official Site and read his almost daily blog! Its not news, but thoughts and musings of Bo Sanchez. Get to know Bo in a more personal way --and find out what it means to live the life of a preacher. You get to enrich your faith as well.
DONATION
Remember to always donate your "first fruits"-not the last. Click on the "Donation" Box under the members menu - and you'll even see links to the nearest branches of the Banks where you can deposit.