READINGS for 2007-07-09
FEELS LIKE HEAVEN
"How awesome is this shrine!" – Genesis 28:17

Ever wonder how it feels to be blind? My grandfather, "Tatay David," who died in June 1985 due to complications from diabetes, was blind for nearly eight years. Even so, fancy dinners and concerts were what he enjoyed most when our family would take him out on Friday nights. And as I sat beside him all through the night, I made sure to give him complete details of what transpired.
Looking at the brighter side of it, it was his blindness that made him closer to God. He started his day listening to daily Scripture (courtesy of his apos), praying the Rosary (3x/ day) and receiving communion every day from a volunteer nun. Oh! And a priest also saw him regularly for his confession.
A week before my lolo died, he shared with me his strangest dream of all. He narrated that he found himself in a big beautiful garden. The size, unimaginable, and the beauty, indescribable. This time he could clearly see everything. He no longer needed assistance in walking either. His experience of seeing and enjoying such beauty made him decide to stay there forever.
Today, 21 years have passed and I know in my heart Tatay David still enjoys walking around that "big beautiful garden." A glimpse of heaven, anyone? Marissa E.
REFLECTION:

Blessed are those who have not seen but have believed...
How marvelous are Your works Lord! It is wonderful in our eyes! With the joy of seeing You face to face!
1st READING

Genesis 28:10-22

God reaffirms the promises He made to Abraham, this time to Jacob. Jacob is the opposite of Abraham in that he has struggled with Esau and Isaac to win the blessing and birthright that are not originally his. He will later wrestle with God (tomorrow's reading). Jacob, a man of action, is the antithesis to Abraham, the man of faith. Jacob trusts that God will get behind what he does and bless it.

10 Jacob departed from Beer-sheba and proceeded toward Haran. 11 When he came upon a certain shrine, as the sun had already set, he stopped there for the night. Taking one of the stones at the shrine, he put it under his head and lay down to sleep at that spot. 12 Then he had a dream: a stairway rested on the ground, with its top reaching to the heavens; and God's messengers were going up and down on it. 13 And there was the LORD standing beside him and saying: "I, the LORD, am the God of your forefather Abraham and the God of Isaac; the land on which you are lying I will give to you and your descendants. 14 These shall be as plentiful as the dust of the earth, and through them you shall spread out east and west, north and south. In you and your descendants all the nations of the earth shall find blessing. 15 Know that I am with you; I will protect you wherever you go, and bring you back to this land. I will never leave you until I have done what I promised you." 16 When Jacob awoke from his sleep, he exclaimed, "Truly, the LORD is in this spot, although I did not know it!" 17 In solemn wonder he cried out: "How awesome is this shrine! This is nothing else but an abode of God, and that is the gateway to heaven!" 18 Early the next morning Jacob took the stone that he had put under his head, set it up as a memorial stone, and poured oil on top of it. 19 He called that site Bethel, whereas the former name of the town had been Luz. 20 Jacob then made this vow: "If God remains with me, to protect me on this journey I am making and to give me enough bread to eat and clothing to wear, 21 and I come back safe to my father's house, the LORD shall be my God. 22 This stone that I have set up as a memorial stone shall be God's abode."
P S A L M

Psalm 91:1-2, 3-4, 14-15

R: In you, my God, I place my trust.

1 You who dwell in the shelter of the Most High, who abide in the shadow of the mighty, 2 Say to the LORD, "My refuge and my fortress, my God, in whom I trust." (R) 3 For he will rescue you from the snare of the fowler, from the destroying pestilence. 4 With his pinions he will cover you, and under his wings you shall take refuge. (R) 14 Because he clings to me, I will deliver him; I will set him on high because he acknowledges my name. 15 He shall call upon me, and I will answer him; I will be with him in distress. (R)
G O S P E L
Matthew 9:18-26

Jesus too is a man of action. He gets on with the task at hand. He is not going to be sidetracked by the disapproval of the leaders of the Jewish people. Sometimes we have to heed the call to move on and trust that God is with us. We can be sure that if we are moving down the wrong path, it will not be long before we meet an immovable obstacle.

18 While he was saying these things to them, an official came forward, knelt down before him, and said, "My daughter has just died. But come, lay your hand on her, and she will live." 19 Jesus rose and followed him, and so did his disciples. 20 A woman suffering hemorrhages for twelve years came up behind him and touched the tassel on his cloak. 21 She said to herself, "If only I can touch his cloak, I shall be cured." 22 Jesus turned around and saw her, and said, "Courage, daughter! Your faith has saved you." And from that hour the woman was cured. 23 When Jesus arrived at the official's house and saw the flute players and the crowd who were making a commotion, 24 he said, "Go away! The girl is not dead but sleeping." And they ridiculed him. 25 When the crowd was put out, he came and took her by the hand, and the little girl arose. 26 And news of this spread throughout all that land.
my reflections
think: Jesus is a man of action.
________________________________________________________
_________________________________________________________
God's special verse/thought for me today________________
_________________________________________________________

T O D A Y ' S BLESSING LIST
Thank You Lord for: ____________________________________
______________________________________________________
READ THE BIBLE IN ONE YEAR Sirach 36-39
JESUS' ATTENTIVE LOVE AND CONCERN
REFLECTION QUESTION: Has your faith made you well?

Increase my faith, Lord.

St. Godfrey, martyr, pray for us.
It sure is terrible when someone snubs you or plays "deadma" to you, as if you do not exist at all. When you are buying something, for example, and the salesperson who is supposed to be helping you keeps on talking to someone else and doesn't even look at you — that is surely frustrating. It's as if you don't even count as a person (or at least, as a customer). In today's Gospel passage (which is about a miracle-within-a-miracle), the opposite happens. In the second of the two miracles, a woman in the crowd around Jesus touches the fringe of his cloak, and Jesus notices it! In the first place, the woman wasn't supposed to do that. She wasn't even supposed to be outside in a crowd of people, because according to Jewish Law, her sickness made her impure. Anything she touched, consequently, became also impure. But she took the risk, thinking that if she could only touch Jesus' cloak, she would get well from her infirmity. Her effort is greatly rewarded. At the precise moment of her touching Jesus' cloak, everything else seemed to have fallen away. All other matters don't count anymore. Jesus says to her, "Courage, daughter! Your faith has restored you to health."
Such is Jesus' personal love (or should we also say personalized love?) for each and every one of us. It's the same for the little girl, the daughter of the synagogue leader. Jesus didn't at all mind the flute players and the crowd who ridiculed him. What was important to Him was the life and health He was now restoring back to the little girl.
Now that is definitely a fruit of the attentive love and concern on the part of Jesus. In His eyes all of us indeed count a lot — and He won't waste His time in all sorts of other unimportant things.
Fr. Martin M.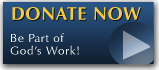 The FEAST is one of the happiest places on earth.

Click Here to find a Feast near you!
KERYGMA TV! is BACK
KERYGMA TV is on a new time slot and new channel Sundays 8 a.m. at IBC 13
Need Counseling? No Landline?
Now, you can use your mobile phone to call a friend for counseling at 09228407031. Or you may call our landlines 7266728, 7264709, 7259999 Mon-Fri 24-hrs, Sat 6am-5pm, Sun 6am-10am
BO BLOGS!
Go to Bo's Official Site and read his almost daily blog! Its not news, but thoughts and musings of Bo Sanchez. Get to know Bo in a more personal way --and find out what it means to live the life of a preacher. You get to enrich your faith as well.
DONATION
Remember to always donate your "first fruits"-not the last. Click on the "Donation" Box under the members menu - and you'll even see links to the nearest branches of the Banks where you can deposit.