READINGS for 2007-07-06
GREAT PRETENDER
"Those who are well do not need a physician but the sick do." – Matthew 9:12

I was Obet: the "great pretender." I puffed up with pride when people admired me because I was strong, intelligent and talented. At day's end when I removed all my masks, I couldn't even look at the mirror. I dreaded to see the hypocrite staring back at me.
My self-definition was shaped by what others thought of me. But what they saw was just the tip of the iceberg. Below the façade of power were layers of ugliness: I had chronic asthma.
I was terribly lazy and irresponsible.
I was insecure and had poor self-esteem. When I couldn't bear the emptiness any more, I surrendered. Then God moved and sent people as instruments of His truth and love. When I admitted I was sick, healing took place. Truth is beautiful.
St. Catherine's song "I am Beautiful" best describes my experience. Every time I sing it, I am moved to tears reliving the moment of being immersed in His love. A priest friend was right when he said, "The church of Christ is not a museum for saints.
It's a hospital for sinners like you and me."
Who am I? I am Obet. I am beautiful, I am loved, I am forgiven by the mercy of God! Obet C.
REFLECTION:
Are you enjoying the lie? Afraid of the truth? Ask for His mercy and grace.
May I live in Truth O God that I may truly live. Amen.
1st READING

Genesis 23:1-4, 19; 24:1-8, 62-67

Many of the events in the lives of the patriarchs have a very simple and human feel to them. I like the final line of today's reading in that it demonstrates the humanity of Isaac. Sometimes we can tend to almost divinize those whom God works with powerfully to the point that it is almost impossible to relate to them as people like ourselves. Here we hear that Isaac is consoled for the loss of his mother through finding a wife. He is like us after all.

1 The span of Sarah's life was one hundred and twenty-seven years. 2 She died in Kiriath-arba (that is, Hebron) in the land of Canaan, and Abraham performed the customary mourning rites for her. 3 Then he left the side of his dead one and addressed the Hittites: 4 "Although I am a resident alien among you, sell me from your holdings a piece of property for a burial ground, that I may bury my dead wife." 19 After this transaction, Abraham buried his wife Sarah in the cave of the field of Machpelah, facing Mamre (that is, Hebron) in the land of Canaan. 24: 1 Abraham had now reached a ripe old age, and the LORD had blessed him in every way. 2 Abraham said to the senior servant of his household, who had charge of all his possessions: "Put your hand under my thigh, 3 and I will make you swear by the LORD, the God of heaven and the God of earth, that you will not procure a wife for my son from the daughters of the Canaanites among whom I live, 4 but that you will go to my own land and to my kindred to get a wife for my son Isaac." 5 The servant asked him: "What if the woman is unwilling to follow me to this land? Should I then take your son back to the land from which you migrated?" 6 "Never take my son back there for any reason," Abraham told him. 7 "The LORD, the God of heaven, who took me from my father's house and the land of my kin, and who confirmed by oath the promise he then made to me, 'I will give this land to your descendants' — he will send his messenger before you, and you will obtain a wife for my son there. 8 If the woman is unwilling to follow you, you will be released from this oath. But never take my son back there!" 62 Meanwhile Isaac had gone from Beer-lahai-roi and was living in the region of the Negeb. 63 One day toward evening he went out. . . in the field, and as he looked around, he noticed that camels were approaching. 64 Rebekah, too, was looking about, and when she saw him, she alighted from her camel 65 and asked the servant, "Who is the man out there, walking through the fields toward us?" "That is my master," replied the servant. Then she covered herself with her veil. 66 The servant recounted to Isaac all the things he had done. 67 Then Isaac took Rebekah into his tent; he married her, and thus she became his wife. In his love for her Isaac found solace after the death of his mother Sarah.

P S A L M

Psalm 106:1-2, 3-4, 4-5

R: Give thanks to the Lord, for he is good.

1 Give thanks to the LORD, for he is good, for his mercy endures forever. 2 Who can tell the mighty deeds of the LORD, or proclaim all his praises? (R) 3 Blessed are they who observe what is right, who do always what is just. 4 Remember us, O LORD, as you favor your people. (R) Visit me with your saving help, 5 that I may see the prosperity of your chosen ones, rejoice in the joy of your people, and glory with your inheritance. (R)
G O S P E L
Matthew 9:9-13

There is no way around it! If we want to evangelize people, we have to spend time with them and often on their terms. Jesus goes to Matthew and invites him to follow Him. The Jews do not associate with tax collectors as they consider them as traitors to the Jewish people in that they are collaborating with the Romans. How else is Jesus going to call him to be a disciple if He does not go to him? It is as simple as that: if we want to be evangelists, we must be ready to meet people on their terms and often in their domain as well.

9 As Jesus passed on from there, he saw a man named Matthew sitting at the customs post. He said to him, "Follow me." And he got up and followed him. 10 While he was at table in his house, many tax collectors and sinners came and sat with Jesus and his disciples. 11 The Pharisees saw this and said to his disciples, "Why does your teacher eat with tax collectors and sinners?" 12 He heard this and said, "Those who are well do not need a physician, but the sick do. 13 Go and learn the meaning of the words, 'I desire mercy, not sacrifice.' I did not come to call the righteous but sinners."
my reflections
think: If we want to be evangelists, we must be ready to meet people on their terms and often in their domain as well.

________________________________________________________
_________________________________________________________
God's special verse/thought for me today________________
_________________________________________________________

T O D A Y ' S BLESSING LIST
Thank You Lord for: ____________________________________
_______________________________________________________
READ THE BIBLE IN ONE YEAR Sirach 23-25
MATTHEW'S "FAREWELL PARTY" AND HIS GUESTS
Was the dinner thrown by Matthew perhaps some sort of a despedida for his old profession, now that the Lord has called him to a new life of discipleship? The ex-tax collector's main guests were those of his old profession, as well as those known as sinners. Was Matthew perhaps sending them a message that they were never outside Jesus' mercy and forgiveness, and consequently they were never beyond repentance and conversion?
Sinners are indeed never too far beyond the reach of the Good News of Salvation. Even the attacker of St. Maria Goretti (the teenage martyr of purity whom we commemorate and honor today) was never distant from God's saving grace: serving his jail sentence, Alessandro Serenelli repented of his heinous sin and was converted. He even begged forgiveness from the mother of Maria. In the first place, as Maria was dying from the stab wounds inflicted on her, she in fact whispered words of forgiveness for Alessandro.
When indeed love and forgiveness prevail, then there is no room for hatred and sin. And it is consoling that it's precisely the "sick" people who are definitely in the market for God's offer of healing, forgiveness and salvation — not the self-righteous who think they can already do everything for themselves.
Catholic philosopher-writer Peter Kreeft puts it nicely in his book— Making Choices: "The church is not a museum for saints but a hospital for sinners. To publicly profess to the world that you are a Christian, by going to church every Sunday, is not to say to the world that you are better than they are but that you are desperately ill." And so, let's bring on the "party" of the Eucharistic celebration!
Fr. Martin M.
REFLECTION QUESTION:
Do you allow love and forgiveness to prevail?
I am still a sinner, Lord, constantly in need of Your forgiveness.
St. Maria Goretti, virgin and martyr, pray for us.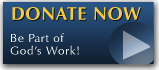 The FEAST is one of the happiest places on earth.

Click Here to find a Feast near you!
KERYGMA TV! is BACK
KERYGMA TV is on a new time slot and new channel Sundays 8 a.m. at IBC 13
Need Counseling? No Landline?
Now, you can use your mobile phone to call a friend for counseling at 09228407031. Or you may call our landlines 7266728, 7264709, 7259999 Mon-Fri 24-hrs, Sat 6am-5pm, Sun 6am-10am
BO BLOGS!
Go to Bo's Official Site and read his almost daily blog! Its not news, but thoughts and musings of Bo Sanchez. Get to know Bo in a more personal way --and find out what it means to live the life of a preacher. You get to enrich your faith as well.
DONATION
Remember to always donate your "first fruits"-not the last. Click on the "Donation" Box under the members menu - and you'll even see links to the nearest branches of the Banks where you can deposit.