READINGS for 2007-06-08
COLLEGE AT 63
"The large crowd listened to him with delight." – Mark 12:37

Whatever happened to this large crowd who was awed by His wit, fascinated by His miracles, and entertained by His nice stories? Never heard much about them. Some might even have been with those who shouted, "Crucify Him!"
This still happens today. Many are entertained by God's Word from celebrity preachers and "feel good" bestselling books.
Truth, however, is people can be delighted but still remain lost.
I read about a man in New York City who died at the age of 63 without ever having had a job. He spent his entire adult life in college. He had acquired so many academic degrees that they looked like the alphabet after his name.
Why? When he was a child, a wealthy relative died, naming him as a beneficiary in his will. It stated that he was to be given enough money to support him every year as long as he stayed in school.
By staying in school indefinitely he turned a technicality into a steady income for life— something his benefactor never intended.
Unfortunately, he spent thousands of hours listening to professors and reading books but never "doing." His knowledge never "worked." Jon E.
REFLECTION:
Question: What has the Lord spoken to you about recently? What have you done about it?
Lord, we take delight in Your Word. May this transform us into your likeness so that You may be delighted when You look at us.
1st READING

Tobit 11:5-17

I do not know if we will ever know why the healing of the blindness of Tobit was accomplished in such a manner until we can ask the Lord face to face. Maybe it was to demonstrate that God is the master of all things and that He is free to choose whatever means He desires to accomplish His desired end. All in all it does not really matter. What matters is that Tobit's eyesight is restored and that it is the Lord who brings it about. This fact ought to help us to trust more in Him.

5 Anna sat watching the road by which her son was to come. 6 When she saw him coming, she exclaimed to his father, "Tobit, your son is coming, and the man who traveled with him!" 7 Raphael said to Tobiah before he reached his father: "I am certain that his eyes will be opened. 8 Smear the fish gall on them. This medicine will make the cataracts shrink and peel off from his eyes; then your father will again be able to see the light of day." 9 Then Anna ran up to her son, threw her arms around him, and said to him, "Now that I have seen you again, son, I am ready to die!" And she sobbed aloud. 10 Tobit got up and stumbled out through the courtyard gate. Tobiah went up to him 11 with the fish gall in his hand, and holding him firmly, blew into his eyes. "Courage, father," he said. 12 Next he smeared the medicine on his eyes, 13 and it made them smart. Then, beginning at the corners of Tobit's eyes, Tobiah used both hands to peel off the cataracts. When Tobit saw his son, he threw his arms around him 14 and wept. He exclaimed, "I can see you, son, the light of my eyes!" Then he said: "Blessed be God, and praised be his great name, and blessed be all His holy angels. May His Holy Name be praised throughout all the ages, 15 because it was He who scourged me, and it is He who has had mercy on me. Behold, I now see my son Tobiah!" Then Tobit went back in, rejoicing and praising God with full voice. Tobiah told his father that his journey had been a success; that he had brought back the money; and that he had married Raguel's daughter Sarah, who would arrive shortly, for she was approaching the gate of Nineveh. 16 Rejoicing and praising God, Tobit went out to the gate of Nineveh to meet his daughter-in-law. When the people of Nineveh saw him walking along briskly, with no one leading him by the hand, they were amazed. 17 Before them all Tobit proclaimed how God had mercifully restored sight to his eyes. When Tobit reached Sarah, the wife of his son Tobiah, he greeted her: "Welcome, my daughter! Blessed be your God for bringing you to us, daughter! Blessed are your father and your mother. Blessed is my son Tobiah, and blessed are you, daughter! Welcome to your home with blessing and joy. Come in, daughter!" That day there was joy for all the Jews who lived in Nineveh.

P S A L M

Psalm 146:1-2, 6-7, 8-9, 9-10

R: Praise the Lord, my soul!

1 Praise the LORD, O my soul; 2 I will praise the LORD all my life; I will sing praise to my God while I live. (R) 6 The LORD keeps faith forever, 7 secures justice for the oppressed, gives good to the hungry. The LORD sets captives free. (R) 8 The LORD gives sight to the blind. The LORD raises up those that were bowed down; the LORD loves the just. 9 The LORD protects strangers. (R) The fatherless and the widow he sustains, but the way of the wicked he thwarts. 10 The LORD shall reign forever; your God, O Zion, through all generations. Alleluia. (R)
G O S P E L
Mark 12:35-37

The day will come when Jesus will judge both the living and the dead. This should not be a source of fear for us unless we have something to hide from Jesus. We should remember, however, that it is impossible to hide anything from Him. The Second Coming of Jesus, The Day of Judgment, is something we all anticipate as Christians as it will usher in the end of the world as we know it and the beginning of eternity with God in heaven and the resurrection of all from the dead. Maranatha! Come Lord Jesus, come!

35 As Jesus was teaching in the temple area he said, "How do the scribes claim that the Messiah is the son of David? 36 David himself, inspired by the Holy Spirit, said: "The Lord said to my Lord, 'Sit at my right hand until I place your enemies under your feet.' 37 David himself calls him 'LORD'; so how is he his son?" The great crowd heard this with delight.

my reflections
think: The day will come when Jesus will judge both the living and the dead.
________________________________________________________
_________________________________________________________
God's special verse/thought for me today________________
_________________________________________________________

T O D A Y ' S BLESSING LIST
Thank You Lord for: ____________________________________
_______________________________________________________
READ THE BIBLE IN ONE YEAR Psalm 119
SENSUS FIDEI
Even in our time, there are people who question the divinity of Jesus. From the days of the priest-turned-heretic, Arius, until today, there are people who hold that Jesus is only human. Still others believe that Jesus is the Son of God only in the sense that He was adopted by God and, thereby, divinized. Jesus posed this question to the people in the Temple: "How can the scribes maintain that the Christ is the son of David?" His question was not meant to ridicule His human genealogy. The point He wanted to put across was that even David recognized his descendant, the Christ, as kyrios, meaning "Lord." Courageously, Jesus was actually saying that He was the Messiah. And the people reacted rather unexpectedly: they were delighted, according to the evangelist.
While their religious leaders – who thought that they knew everything that Scripture says about the Messiah – were infuriated by the claim that Jesus made about Himself, the people were happy to know that He was actually the One they were waiting for to come. This shows that there are times when the leaders – religious and otherwise – can be wrong. In the teaching of the Catholic church, there is what we call sensus fidei. Literally, sensus fidei means "sense of faith". It is the inherent ability of the faithful to recognize what is congruent or incongruent to the Faith. In the reaction of the people to Jesus' claim in the Gospel today, we have an early glimpse of sensus fidei. Church history records how many of what we now consider as part of the Church's doctrine are actually fruits of this "sense of faith".
Fr. Bobby T.
REFLECTION QUESTION:
What does my sensus fidei tell me about Jesus?
I believe in You, Lord Jesus. You are truly God and truly human. You are the Christ, the Son of the Living God, true God from true God, true Light from true Light, eternally begotten, not made. Now, help me show by my life what I believe in. Amen.
Blessed Mariam Thresia Chiramel Mankidian, virgin foundress, pray for us.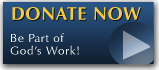 The FEAST is one of the happiest places on earth.

Click Here to find a Feast near you!
KERYGMA TV! is BACK
KERYGMA TV is on a new time slot and new channel Sundays 8 a.m. at IBC 13
Need Counseling? No Landline?
Now, you can use your mobile phone to call a friend for counseling at 09228407031. Or you may call our landlines 7266728, 7264709, 7259999 Mon-Fri 24-hrs, Sat 6am-5pm, Sun 6am-10am
BO BLOGS!
Go to Bo's Official Site and read his almost daily blog! Its not news, but thoughts and musings of Bo Sanchez. Get to know Bo in a more personal way --and find out what it means to live the life of a preacher. You get to enrich your faith as well.
DONATION
Remember to always donate your "first fruits"-not the last. Click on the "Donation" Box under the members menu - and you'll even see links to the nearest branches of the Banks where you can deposit.