READINGS for 2007-06-05
TO GIVE IN RETURN
"Repay to Caesar what belongs to Caesar and to God what belongs to God." – Mark 12:17

I've had my own clinic for almost eight years now. I just had it renovated and was somewhat sentimental one day, looking at its newly painted walls, the shiny cabinet finishes, and purple and green accents.
"Thank You, Lord. You have given me so much more than I could ever ask for..." I whispered.
Indeed, if my office walls could speak, they would only tell of Divine Providence.
That is why I try to return what I can, first, by paying my taxes. A thriving practice is not common. Many doctors are taking up nursing nowadays, but my clinic has survived.
Second, I say my thanks by giving tithes — My ten percent or more.
I know the Lord cannot be outdone in generosity.
His lavishness goes way beyond what I could ever give. Time and again, this has been proven. I give so little yet receive so much.
These are my small ways of giving. But I know if I am faithful and sincere, God knows my heart and honors my offering.
I'm sure you have your own story to tell about how giving to the Lord has blessed your life. Go back to it. Remember His faithfulness. And don't stop there. Let those memories inspire you to give in return. Lallaine G.
REFLECTION:
Am I giving the Lord what He deserves?

Lord, convict me in generosity. Thank You that Your own generosity abounds in my life. Grant me the grace to truly give.
1st READING


Tobit 2:9-14

Sometimes it can be more difficult for us to receive than to give. There is nothing wrong with receiving a gift or blessing from another, whether it is for a service rendered or simply a gift. We have to learn to do both. In learning to both give and receive we learn both generosity and humility. These two traits will help us grow as Christians and will enable us to better serve the Kingdom of God. God freely gives us the gift of salvation. We must learn to receive it and then give it freely to others as well.

9 That same night I bathed, and went to sleep next to the wall of my courtyard. Because of the heat I left my face uncovered. 10 I did not know there were birds perched on the wall above me, till their warm droppings settled in my eyes, causing cataracts. I went to see some doctors for a cure, but the more they anointed my eyes with various salves, the worse the cataracts became, until I could see no more. For four years I was deprived of eyesight, and all my kinsmen were grieved at my condition. Ahiqar, however, took care of me for two years, until he left for Elymais. 11 At that time my wife Anna worked for hire at weaving cloth, the kind of work women do. 12 When she sent back the goods to their owners, they would pay her. Late in winter she finished the cloth and sent it back to the owners. They paid her the full salary, and also gave her a young goat for the table. 13 On entering my house the goat began to bleat. I called to my wife and said: "Where did this goat come from? Perhaps it was stolen! Give it back to its owners; we have no right to eat stolen food!" 14 But she said to me, "It was given to me as a bonus over and above my wages." Yet I would not believe her, and told her to give it back to its owners. I became very angry with her over this. So she retorted: "Where are your charitable deeds now? Where are your virtuous acts? See! Your true character is finally showing itself!"
P S A L M

Psalm 112:1-2, 7-8, 9

R: The heart of the just one is firm, trusting in the Lord.

1 Blessed the man who fears the LORD, who greatly delights in his commands. 2 His posterity shall be mighty upon the earth; the upright generation shall be blessed. (R) 7 An evil report he shall not fear; his heart is firm, trusting in the LORD. 8 His heart is steadfast; he shall not fear till he looks down upon his foes. (R) 9 Lavishly he gives to the poor; his generosity shall endure forever; his horn shall be exalted in glory. (R)
G O S P E L
Mark 12:13-17

Whether we like it or not, we are citizens of this world. This means that we have a responsibility to contribute to the earthly needs of those around us as responsible citizens. It is a duty to pay the right taxes. Without this the government cannot provide the services proper to its authority. Likewise, we have a responsibility to do what we can to see that those in public office act according to justice and moral principles. Just because most act in a certain way or it is difficult to combat corruption does not give any of us the right to ignore this fact or just follow the example of others.

13 They sent some Pharisees and Herodians to Jesus to ensnare him in his speech. 14 They came and said to him, "Teacher, we know that you are a truthful man and that you are not concerned with anyone's opinion. You do not regard a person's status but teach the way of God in accordance with the truth. Is it lawful to pay the census tax to Caesar or not? Should we pay or should we not pay?" 15 Knowing their hypocrisy he said to them, "Why are you testing me? Bring me a denarius to look at." 16 They brought one to him and he said to them, "Whose image and inscription is this?" They replied to him, "Caesar's." 17 So Jesus said to them, "Repay to Caesar what belongs to Caesar and to God what belongs to God." They were utterly amazed at him.
my reflections
think: In learning to both give and receive we learn both generosity and humility.
________________________________________________________
_________________________________________________________
God's special verse/thought for me today________________
_________________________________________________________

T O D A Y ' S BLESSING LIST
Thank You Lord for: ____________________________________
______________________________________________________
READ THE BIBLE IN ONE YEAR Psalm 98-104
STOLEN FROM GOD AND GIVEN TO CAESAR?
The enigmatic saying of Jesus in the Gospel today, "Give to Caesar what is Caesar's and to God what is God's," is often quoted to defend the principle of separation between the Church and the State. Doing so, Jesus is gravely misquoted. Jesus did not mean to separate the Church from the State. He did not mean that the Church must confine herself on the spiritual realm only while the State must attend to the temporal affairs of men and women. When we hear Jesus say, "Give to Caesar what belongs to Caesar and to God what belongs to God," do we not also hear our selves asking the question, "And what is it that really belongs to Caesar that does not belong to God?" Our question will yield only one simple answer: nothing except one. All things that belong to Caesar came from God, except Caesar's sins. Inversely, all that belongs to Caesar, save his sins, belongs to God, too. But not everything that belongs to God belongs to Caesar.
Therefore, Jesus is far from making a declaration that separates the Church from the State. When we invoke His words today to hinder the Church from doing her pastoral duty to safeguard morality in politics, we are misquoting Jesus. Do we not find it funny, to say the least, when at election time, political candidates are seen courting the support of religious leaders but the same politicians, after being elected into office, call the same religious leaders names, if the latter raise their voices against an immoral governance or against policies that run counter to the values of God? It seems that, for those politicians, the principle of separation between Church and State depends on what side the Church takes on particular issues. Give to Caesar what is Caesar's and to God what is God's. All things belong to God, including Caesar. Anything we hold from God, our sins not counted, is something we steal from God.
The martyrdom of Christians, like St. Boniface whose blessed memory we celebrate today in the liturgy, reminds us to whom we, our life and all that is in it, belong. God alone owns us, and to no one should our faith belong. Fr. Bobby T.

REFLECTION QUESTION: Have we stolen from God something we give to our "Caesars"?

I am Yours, O God, and to You alone I belong. I believe in You. I hope in You. I love You. Without You, I am nothing. Amen.

St. Boniface, bishop, pray for us.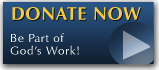 The FEAST is one of the happiest places on earth.

Click Here to find a Feast near you!
KERYGMA TV! is BACK
KERYGMA TV is on a new time slot and new channel Sundays 8 a.m. at IBC 13
Need Counseling? No Landline?
Now, you can use your mobile phone to call a friend for counseling at 09228407031. Or you may call our landlines 7266728, 7264709, 7259999 Mon-Fri 24-hrs, Sat 6am-5pm, Sun 6am-10am
BO BLOGS!
Go to Bo's Official Site and read his almost daily blog! Its not news, but thoughts and musings of Bo Sanchez. Get to know Bo in a more personal way --and find out what it means to live the life of a preacher. You get to enrich your faith as well.
DONATION
Remember to always donate your "first fruits"-not the last. Click on the "Donation" Box under the members menu - and you'll even see links to the nearest branches of the Banks where you can deposit.