READINGS for 2022-02-05
GREAT TEACHER
. . . and he began to teach them many things. – Mark 6:34
In January 2021, I was a nervous student going back to formal education after decades had passed since I graduated college. Does my brain still work? Can I handle the rigors of grad school along with my other responsibilities at work and at home? Is it the right path to take for a midlifer like me?
Even as an editor, I found our readings intimidating at first. I wasn't used to academic writing, much less business topics. At the start, I had to read through our assigned chapters as much as three times just to grasp the lesson at hand. But my doubts were soon quelled by my professor's encouraging remarks at every assignment I submitted. Fifteen weeks flew by quickly and I aced my first course. I was blessed with a professor who had 40 years of corporate experience on the subject he teaches and knew how to inspire his students.
Life is hard and full of tests. Good thing we have Jesus, the best Teacher on earth. His lessons span not just our personal life but every aspect of our existence and beyond. Do you sit at His feet daily to learn today's lesson? Rissa Kawpeng (rissakawpeng@gmail.com)
---
reflect
"The Lord says, 'I will guide you along the best pathway for yourlife. I will advise you and watch over you.'" (Psalm 32:8, NLT)
Lord, what do You want me to learn today? Speak, Your servant is listening.
---
Saint Agatha, virgin and martyr, pray for us.
First Reading | 1 Kings 3:4-13
Solomon asks God to give him the gift of wisdom. This is an extraordinary request, as it shows certain selflessness in Solomon that is rare among leaders. He prioritizes gaining the gifts necessary to lead well rather than seeking fame and glory. For his selflessness, God rewards Solomon with riches beyond compare. Let us pray to have the same selflessness as Solomon.
4 Solomon went to Gibeon to sacrifice there, because that was the most renowned high place. Upon its altar Solomon offered a thousand burnt offerings. 5 In Gibeon the Lord appeared to Solomon in a dream at night. God said, "Ask something of me and I will give it to you." 6 Solomon answered: "You have shown great favor to your servant, my father David, because he behaved faithfully toward you, with justice and an upright heart; and you have continued this great favor toward him, even today, seating a son of his on his throne. 7 O Lord, my God, you have made me, your servant, king to succeed my father David; but I am a mere youth, not knowing at all how to act. 8 I serve you in the midst of the people whom you have chosen, a people so vast that it cannot be numbered or counted. 9 Give your servant, therefore, an understanding heart to judge your people and to distinguish right from wrong. For who is able to govern this vast people of yours?" 10 The Lord was pleased that Solomon made this request. 11 So God said to him: "Because you have asked for this—not for a long life for yourself, nor for riches, nor for the life of your enemies, but for understanding so that you may know what is right, 12 I do as you requested. I give you a heart so wise and understanding that there has never been anyone like you up to now, and after you there will come no one to equal you. 13 In addition, I give you what you have not asked for, such riches and glory that among kings there is not your like."
---
Responsorial Psalm | Psalm 119:9, 10, 11, 12, 13, 14
R: Lord, teach me your statutes.
9 How shall a young man be faultless in his way? By keeping to your words. (R) 10 With all my heart I seek you; let me not stray from your commands. (R) 11 Within my heart I treasure your promise, that I may not sin against you. (R) 12 Blessed are you, O Lord; teach me your statutes. (R) 13 With my lips I declare all the ordinances of your mouth. (R) 14 In the way of your decrees I rejoice, as much as in all riches. (R)
---
Gospel | Mark 6:30-34
Jesus reminds His disciples that they need to be constantly refreshed in prayer. Prayer is a daily need for Christians. There is a tendency to fill our day with activity, as if there is no tomorrow. We need to work against this tendency in our spiritual lives and set aside sufficient time to rest, reflect, and pray to God, especially on Sabbath day.
Gospel Acclamation
My sheep hear my voice, says the Lord; I know them, and they follow me.
30 The Apostles gathered together with Jesus and reported all they had done and taught. 31 He said to them, "Come away by yourselves to a deserted place and rest a while." People were coming and going in great numbers, and they had no opportunity even to eat. 32 So they went off in the boat by themselves to a deserted place. 33 People saw them leaving and many came to know about it. They hastened there on foot from all the towns and arrived at the place before them. 34 When Jesus disembarked and saw the vast crowd, his heart was moved with pity for them, for they were like sheep without a shepherd; and he began to teach them many things.
---
"Rest and be thankful." (William Wadsworth)
---
Read the Bible in one year! Read GENESIS 34 - 36 today.
Drawing Aside to Reflect on Life
We can never overestimate the importance of times of recollection and reflection, particularly when we consider our spiritual health. Jesus specifically invites His disciples to come aside for a while to a lonely place for this very reason. Why? If we do not stop and reflect, then we will fail to integrate the lessons that we learn on a daily basis. Socrates tells us that an unreflected life is not worth living. Life becomes simply one more incident after another, unless we take the time to stop, draw aside, and ask ourselves what lessons we have recently learned can be integrated into our consciousness. We may accomplish many things by being busy and productive, but what is the effect of all this busyness on our personal character—the type of person we are and how we "come across" to others?
Throughout the Gospels, we find moments when Jesus is alone in prayer, or goes off to a lonely place to rest. If it is good enough for the Son of God, it ought to be good enough for us. This can be a difficult truth to accept in our modern world of deadlines and quotas in virtually every kind of work there is. However, we should ask ourselves what is more important—our sanity and character, or the amount of production and profits we generate?
There are parables in the Gospels that remind us that it is foolish to gain everything that the world offers us, only to lose our grip on the gift of eternal life. Ultimately, we need to decide what priority to give the work of the Kingdom of God over the ways and work of the kingdom of this world. The witness of Jesus' life is abundantly clear on this matter. He states, time and time again, that it is the Father's will that is paramount in His life. There is nothing more important to Him than the work of God's Kingdom. The same thing must be true for us if we are going to be faithful to the Lord's will. Fr. Steve Tynan, MGL
---
reflection question
Have you got the right balance in the time you spend working on the things of the kingdom of the world compared to the time you work for God's Kingdom?
Father, You give me so much in the way of gifts and blessings and I often seem to give You very little time in return. Help me to be more generous in serving in Your Kingdom from now on.
Today, I pray for: _____________________________________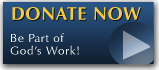 The FEAST is one of the happiest places on earth.

Click Here to find a Feast near you!
KERYGMA TV! is BACK
KERYGMA TV is on a new time slot and new channel Sundays 8 a.m. at IBC 13
Need Counseling? No Landline?
Now, you can use your mobile phone to call a friend for counseling at 09228407031. Or you may call our landlines 7266728, 7264709, 7259999 Mon-Fri 24-hrs, Sat 6am-5pm, Sun 6am-10am
BO BLOGS!
Go to Bo's Official Site and read his almost daily blog! Its not news, but thoughts and musings of Bo Sanchez. Get to know Bo in a more personal way --and find out what it means to live the life of a preacher. You get to enrich your faith as well.
DONATION
Remember to always donate your "first fruits"-not the last. Click on the "Donation" Box under the members menu - and you'll even see links to the nearest branches of the Banks where you can deposit.