READINGS for 2021-09-25
HAPPY DEATH
"Pay attention to what I am telling you. The Son of Man is to be handed over to men." – Luke 9:44
In year 2000, the film Final Destination became a huge hit. It was about a group of high schoolers who died horrible deaths one after another. I believe its popularity was largely due to how their demise was shown in an entertaining manner.
In real life, death is a subject we're not too enthusiastic about. Understandably, fear of death is valid for it brings us from a place that we greatly know to a world that we hardly know. Even Jesus Christ prayed to be spared of its pain when He said, "Father, if You are willing, take this cup from me" (Luke 22:42, NIV).
Jesus' foreknowledge that His passion would shortly lead to His resurrection could have allowed Him to just relax, but instead of being carefree, He chose to care. Instead of taking the life of His enemies, He gave His life. Instead of doing His will, He chose the Father's will.
Someday, we will reach our final destination. We can worry about it or worship about it by living the full life Jesus gives. The choice is ours. Lala Uy (laarni.u@svrtv.com)
---
reflect
"We die a happy death when we die in honesty, irrespective of circumstance or weakness." (Fr. Ronald Rolheiser, OMI)
Father, as I keep my eye on the prize of being with You, help me to not lose sight of the journey—for You are in it, too.
---
St. Cleophas, pray for us.
First Reading | Zechariah 2:5-9, 14-15
Zechariah envisions a day when Jerusalem will stand as a beacon of God's love for us. He sees Jerusalem as a universal sign of the promise of peace. This prophecy finds the beginning of its fulfillment in Christ. Its fullness will happen when Christ comes again, and every knee will bow and confess to Him as Lord and Savior to the glory of God the Father.
5 I, Zechariah, raised my eyes and looked: there was a man with a measuring line in his hand. 6 I asked, "Where are you going?" He answered, "To measure Jerusalem, to see how great is its width and how great its length." 7 Then the angel who spoke with me advanced, and another angel came out to meet him, 8 and said to him, "Run, tell this to that young man: People will live in Jerusalem as though in open country, because of the multitude of men and beasts in her midst. 9 But I will be for her an encircling wall of fire, says the Lord, and I will be the glory in her midst." 14 Sing and rejoice, O daughter Zion! See, I am coming to dwell among you, says the Lord. 15 Many nations shall join themselves to the Lord on that day, and they shall be his people, and he will dwell among you.
---
Responsorial Psalm | Jeremiah 31:10, 11-12, 13
R: The Lord will guard us as a shepherd guards his flock.
10 Hear the word of the Lord, O nations, proclaim it on distant isles, and say: He who scattered Israel, now gathers them together, he guards them as a shepherd his flock. (R) 11 The Lord shall ransom Jacob, he shall redeem him from the hand of his conqueror. 12 Shouting, they shall mount the heights of Zion, they shall come streaming to the Lord's blessings. (R) 13 Then the virgins shall make merry and dance, and young men and old as well. I will turn their mourning into joy, I will console and gladden them after their sorrows. (R)
---
Gospel | Luke 9:43-45
No one understood Jesus' prophecies about His passion and death. The concept was probably too much for them to even consider. The Jews awaited a messiah who will be a political liberator like King David. Jesus did not fit into the mold, so to speak. Life for the Apostles was probably a roller-coaster ride of reconciling preconceptions to the realities they experienced daily in the ministry of Jesus.
Gospel Acclamation
Our Savior Christ Jesus destroyed death and brought life to light through the Gospel.
43 While they were all amazed at his every deed, Jesus said to his disciples, 44 "Pay attention to what I am telling you. The Son of Man is to be handed over to men." 45 But they did not understand this saying; its meaning was hidden from them so that they should not understand it, and they were afraid to ask him about this saying.
---
"This is love: not that we loved God but that He loved
us and sent his son as an atoning sacrifice for our sins."
(1 John 4:10)
---
Read the Bible in one year! Read EZEKIEL 21 - 24 today.
Greatness Personified
The Lord was speaking of serious stuff. It had to do with the plottings of men who were working hard to discredit and silence Him forever. But while the disciples were "marveling at the things He did" and "overwhelmed by the majesty of God," they missed it altogether when that majesty and His marvelous deeds were reduced to talk of suffering under human power. Human as they were, they could not believe that God could bite dust and fall down so low under human power.
But are we any different from the disciples then? I doubt. Even Saint Paul acknowledged as much and referred to the cross as a stumbling block—a scandal or a tripping stone. The disciples were silent and did not ask Him about it. They were not just tripped. They were stunned to silence for lack of understanding what it meant to someone they looked up to at that point.
Denial is what we now call it—that inability or unwillingness to face up to the reality that stares us in the face. Peter's brave and direct answer to the question who they said He was—"You are the Messiah of God"—was a deep and precious insight. But that insight carried with it a certain resistance, a deep persistent denial. "No, this cannot be!" His mind said, "Messiah," but his heart said, "You must be joking, Lord. Surely it won't happen as You say!" But that was not all—the disciples were a little distracted about something so worldly and mundane, something so petty compared to what He was trying to make them understand. They were busy discussing about who was the greater among them.
A little pride got the better of them. And as usual, pride blinded them to the sublime spiritual truths about salvation—and the Savior.
Time then for a ready instructional material—valid for them then and for us now. Surely in our honest moments, we cannot deny our illusions and ambitions to greatness, can we? He called a child over and gave everyone a rousing lesson to greatness. "For the one who is least among you, this one is great." Fr. Chito Dimaranan, SDB
---
reflection question
What are your greatest desires and ambitions?
Purify my desires, Lord. Amen.
Today, I pray for: _____________________________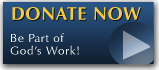 The FEAST is one of the happiest places on earth.

Click Here to find a Feast near you!
KERYGMA TV! is BACK
KERYGMA TV is on a new time slot and new channel Sundays 8 a.m. at IBC 13
Need Counseling? No Landline?
Now, you can use your mobile phone to call a friend for counseling at 09228407031. Or you may call our landlines 7266728, 7264709, 7259999 Mon-Fri 24-hrs, Sat 6am-5pm, Sun 6am-10am
BO BLOGS!
Go to Bo's Official Site and read his almost daily blog! Its not news, but thoughts and musings of Bo Sanchez. Get to know Bo in a more personal way --and find out what it means to live the life of a preacher. You get to enrich your faith as well.
DONATION
Remember to always donate your "first fruits"-not the last. Click on the "Donation" Box under the members menu - and you'll even see links to the nearest branches of the Banks where you can deposit.