READINGS for 2021-09-24
PERSONAL GOD
"But what about you?" he asked.
"Who do you say I am?" – Luke 9:20
I knew about Jesus as a child. My mom was a Religion teacher and I would become one, too, for decades.
But it was when I got a terminal illness and held on to Him desperately that I truly got to know Jesus. I encountered and experienced Him not just in my head, but in my heart and soul. It was then that I started a personal relationship with Him.
Yes, you may claim to know Jesus because your parents introduced Him to you. Yes, you know Jesus as you might have learned about Him in school. Yes, you know Jesus as your church and your Bible taught you. But personally, "Who is Jesus to you?"
When Jesus asked His disciples about Himself, He had two questions. "Who do they say I am?" and "Who do you say I am?" Yes, we should continue to learn about Jesus from other sources. But ultimately, Jesus will ask us about our personal knowledge of and relationship with Him.
Again, "Who is Jesus to you?" Alvinbarcelona.com (apb_ayo@yahoo.com)
---
reflect
Do you have a head knowledge of Jesus? That's important. But do you have a personal relationship with Him? That's more important.
Dear God, grant me the grace to continue to know You, love You, and serve You by deepening my personal relationship with You. Amen.
---
St. Rupert of Salzburg, pray for us.
First Reading | Haggai 1:15–2:1-9
Haggai prophesies that God's blessings will accompany those who follow Him in faith. How much have you experienced this in your faith journey? Do you seek guidance from your faith in God or the world's wisdom? Let us trust God and His goodness in a deeper way.
15 In the second year of King Darius, 2:1 on the twenty-first day of the seventh month, the word of the Lord came through the prophet Haggai: 2 Tell this to the governor of Judah, Zerubbabel, son of Shealtiel, and to the high priest Joshua, son of Jehozadak, and to the remnant of the people: 3 Who is left among you that saw this house in its former glory? And how do you see it now? Does it not seem like nothing in your eyes? 4 But now take courage, Zerubbabel, says the Lord, and take courage, Joshua, high priest, son of Jehozadak, and take courage, all you people of the land, says the Lord, and work! For I am with you, says the Lord of hosts. 5 This is the pact that I made with you when you came out of Egypt, and my spirit continues in your midst; do not fear! 6 For thus says the Lord of hosts: One moment yet, a little while, and I will shake the heavens and the earth, the sea and the dry land. 7 I will shake all the nations, and the treasures of all the nations will come in, and I will fill this house with glory, says the Lord of hosts. 8 Mine is the silver and mine the gold, says the Lord of hosts. 9 Greater will be the future glory of this house than the former, says the Lord of hosts; and in this place I will give you peace, says the Lord of hosts!
---
Responsorial Psalm | Psalm 43:1, 2, 3, 4
R: Hope in God; I will praise him, my savior and my God.
1 Do me justice, O God, and fight my fight against a faithless people; from the deceitful and impious man rescue me. (R) 2 For you, O God, are my strength. Why do you keep me so far away? Why must I go about in mourning, with the enemy oppressing me? (R) 3 Send forth your light and your fidelity; they shall lead me on and bring me to your holy mountain, to your dwelling-place. (R) 4 Then will I go in to the altar of God, the God of my gladness and joy; then will I give you thanks upon the harp, O God, my God! (R)
---
Gospel | Luke 9:18-22
The Apostles must have been disconcerted by the news that the Son of God was destined to suffer. Their image of the messiah was that of a king like David and Solomon. A suffering messiah was far from their minds. Did you ever wonder how the Apostles coped with what Jesus revealed to them? As we walk the path of our faith, we encounter challenges and difficulties. May we be inspired by the saints who kept their eyes fixed on God and weathered sufferings and trials.
Gospel Acclamation
The Son of Man came to serve and to give his life as a ransom for many.
18 Once when Jesus was praying in solitude, and the disciples were with him, he asked them, "Who do the crowds say that I am?" 19 They said in reply, "John the Baptist; others, Elijah; still others, 'One of the ancient prophets has arisen.'" 20 Then he said to them, "But who do you say that I am?" Peter said in reply, "The Christ of God." 21He rebuked them and directed them not to tell this to anyone. 22 He said, "The Son of Man must suffer greatly and be rejected by the elders, the chief priests, and the scribes, and be killed and on the third day be raised."
---
"Because of Christ, our suffering is not useless. It is part of
the total plan of God who has chosen to redeem the world
through the pathway of suffering." (R.C. Sproul)
---
Read the Bible in one year! Read EZEKIEL 17 - 20 today.
While Praying
It was meant to be a moment of truth. The Lord made an instant survey with His disciples as respondents. The survey question: "Who do the crowds say I Am?" Their answer was as matter-of-fact as it was objective. John the Baptist for some; Elijah for others; and one of the prophets for still others were their answers.
But the survey was not meant to know what others think. It was meant for Jesus to know what they think. The single question was designed to be merely factual, meant for disciples to report objectively verifiable information. But what the Lord wanted at that time was not exactly verification but recognition. "Who do you say I Am?"
Verification is something that could be addressed by taking recourse to mere facts. It only requires conceptual knowledge. Recognition, however, had to do with evaluative and relational knowledge. It was not really a "what" question but a deep "who" question. And such a question explores one's sense of personal affinity and relationality.
I remember a school somewhere in Metro Manila. On graduation day, the one who got the award as best in religion was not even a Christian believer. But hey, he knew all the whats about Christianity you can think of. But religion, as the very word says, is all about relationality. Etymologically, the word comes from the Latin word that means to bind oneself to the God one believes in. The awardee sure got all the bases covered with regard to conceptual knowledge. He could rattle off the Catechism like a pro. He was even a good boy, to be sure.
But it is interesting to note that today's short passage gives us a curious but important detail. The Lord fielded the question when "He was praying privately." It was not just a moment of truth but a privileged moment of communion with His Father and God. Indirectly, the Lord might have been teaching a lesson. What you know about the Lord is not half as important as who He is to you and me. Fr. Chito Dimaranan, SDB
---
reflection questions
Who is Jesus to you? How is your relationship with Him?
Dearest Jesus, I pray to know You more and deepen my relationship with You. Amen.
Today, I pray for: ___________________________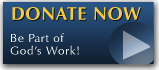 The FEAST is one of the happiest places on earth.

Click Here to find a Feast near you!
KERYGMA TV! is BACK
KERYGMA TV is on a new time slot and new channel Sundays 8 a.m. at IBC 13
Need Counseling? No Landline?
Now, you can use your mobile phone to call a friend for counseling at 09228407031. Or you may call our landlines 7266728, 7264709, 7259999 Mon-Fri 24-hrs, Sat 6am-5pm, Sun 6am-10am
BO BLOGS!
Go to Bo's Official Site and read his almost daily blog! Its not news, but thoughts and musings of Bo Sanchez. Get to know Bo in a more personal way --and find out what it means to live the life of a preacher. You get to enrich your faith as well.
DONATION
Remember to always donate your "first fruits"-not the last. Click on the "Donation" Box under the members menu - and you'll even see links to the nearest branches of the Banks where you can deposit.