READINGS for 2021-09-23
Inconvenient Goodness
Is it a time for you yourselves to live in your
paneled houses, while this house lies in ruins?
– Haggai 1:4
We were relaxing after a day of preaching at one of the food stalls around the parish. I carried my piping hot siomai, fishballs, and barbecue to our table when a young boy held hand rags to my face. "Sir, please buy. Three for P50."
All I could think of then was I was tired and hungry, and rags really didn't look appetizing. "No, thanks," I said. I tried to get past him, albeit awkwardly, so I could begin eating. But he was insistent. In my mind, I felt I "deserved" the snack and this time alone, since I had already done a good deed by serving God. Then it hit me. What's the use of all these good things if I would only do them on my terms? Can I still do good even if it makes me uncomfortable, pushes me out of my routine, and surprises me when I least expect it?
I invited the urchin to our table and treated him to a full meal that evening. My friends also gave him some of their food and made him laugh with their stories. Finally, before we stood up, we made sure we bought all his rags for the night. We walked home blessed. Migs Ramirez (emiguelframirez@gmail.com)
---
reflect
"Never worry about numbers. Help one person at a time, and always start with the person nearest you." (Saint Mother Teresa)
Father, before we serve ourselves, help us to reach out to our neighbors in need even though it's inconvenient. Amen.
---
St. Padre Pio de Pietrelcina, pray for us.
First Reading | Haggai 1:1-8
In ancient cultures, people believed agricultural and commercial prosperity is a result of obedience to God's will. Today, our assurance of salvation is directly proportional to our willingness to worship and serve the Lord. The Gospels teach this as a way of storing up treasures in heaven.
1 On the first day of the sixth month in the second year of King Darius, the word of the Lord came through the prophet Haggai to the governor of Judah, Zerubbabel, son of Shealtiel, and to the high priest Joshua, son of Jehozadak. 2
Thus says the Lord of hosts, this people says: "The time has not yet come to rebuild the house of the Lord." 3 (Then this word of the Lord came through Haggai, the prophet:) 4 Is it time for you to dwell in your own paneled houses, while this house lies in ruins? 5 Now thus says the Lord of hosts: Consider your ways! 6 You have sown much, but have brought in little; you have eaten, but have not been satisfied; you have drunk, but have not been exhilarated; have clothed yourselves, but not been warmed; and he who earned wages earned them for a bag with holes in it. 7 Thus says the Lord of hosts: Consider your ways! 8 Go up into the hill country; bring timber, and build the house that I may take pleasure in it and receive my glory, says the Lord.
---
Responsorial Psalm | Psalm 149:1-2, 3-4, 5-6, 9
R: The Lord takes delight in his people.
1 Sing to the Lord a new song of praise in the assembly of the faithful. 2 Let Israel be glad in their maker, let the children of Zion rejoice in their king. (R) 3 Let them praise his name in the festive dance, let them sing praise to him with timbrel and harp. 4 For the Lord loves his people, and he adorns the lowly with victory. (R) 5 Let the faithful exult in glory; let them sing for joy upon their couches; 6 let the high praises of God be in their throats. 9 This is the glory of all his faithful. Alleluia. (R)
---
Gospel | Luke 9:7-9
Today, we celebrate the Memorial of St. Padre Pio. He was dedicated to prayer and in loving the Lord. As we reflect on his simplicity and the graces God bestowed on him, let us remember it is also possible for us to have such a life. Let us put our faith and trust in God as Pio did. Let us pray for the grace of sainthood and embrace the sufferings that will come our way.
Gospel Acclamation
I am the way and the truth and the life, says the Lord; no one comes to the Father except through me.
7 Herod the tetrarch heard about all that was happening, and he was greatly perplexed because some were saying, "John has been raised from the dead;" 8 others were saying, "Elijah has appeared;" still others, "One of the ancient prophets has arisen." 9 But Herod said, "John I beheaded. Who then is this about whom I hear such things?" And he kept trying to see him.

---
"He (Jesus) must increase, I must decrease." (John the
Baptist)
---
Read the Bible in one year! Read EZEKIEL 13 - 16 today.
Uneasy Lies the Head
Herod was sure he had gotten his problems out of the way. "I myself beheaded John." At the very least, Herod was honest about his murderous ways. He made no secret about it. But he was getting a little confused. From what he knew, John the Baptist was long dead and buried. But rumors were flying fast and furious about John having come back from the dead, or Elijah appearing from nowhere, or some ancient prophet making a comeback, too.
Funny how even religious (and powerful) people could fall overboard on account of what we Filipinos love to call chismes (a loaned word from Spanish). Chismes was what Herod heard and it scared the hell out of him. Chismes was what people do to counteract the good being done by Christ. Chismes is still what people do nowadays to cut down a hated person to size and lessen his impact on others, or at least play down or belittle the good the other person is doing.
We see this in our workplaces. We see a lot of this in parishes and town halls. Yes, there is also ecclesiastical chismes on Viber groups, Facebook Messenger chats, and Google hangouts. Chismes can fly furiously, even faster now than during the ass-and-colt-riding days of biblical times. But it is just as real.
Herod could have been subjectively justified to listen to chismes. Why not? He had the scare of his life when another rumor filled the mountain and desert trails from Jerusalem to Jericho to Nazareth and beyond the territories associated with the Jews—the news about a newborn King, the expected King of the Jews.
Uneasy lies the head that wears the crown. But uneasy, too, are the hearts of the envious ones—those who cannot accept the success of others, those who cannot bear the sight that others could get things moving. Chismes is not just unChristian. It is highly destructive. Fr. Chito Dimaranan, SDB
---
reflection question
How do you handle gossip?
Purify my heart, O Lord. Amen.
Today, I pray for: _____________________________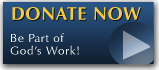 The FEAST is one of the happiest places on earth.

Click Here to find a Feast near you!
KERYGMA TV! is BACK
KERYGMA TV is on a new time slot and new channel Sundays 8 a.m. at IBC 13
Need Counseling? No Landline?
Now, you can use your mobile phone to call a friend for counseling at 09228407031. Or you may call our landlines 7266728, 7264709, 7259999 Mon-Fri 24-hrs, Sat 6am-5pm, Sun 6am-10am
BO BLOGS!
Go to Bo's Official Site and read his almost daily blog! Its not news, but thoughts and musings of Bo Sanchez. Get to know Bo in a more personal way --and find out what it means to live the life of a preacher. You get to enrich your faith as well.
DONATION
Remember to always donate your "first fruits"-not the last. Click on the "Donation" Box under the members menu - and you'll even see links to the nearest branches of the Banks where you can deposit.