READINGS for 2021-09-22
From Fear to Faith
He gave them power and authority over all demons and to cure diseases. – Luke 9:1
In 2020, the global community was plagued by a coronavirus, which reportedly originated in Wuhan, China. It gripped the world with fear and anxiety, bringing global travel and tourism to a standstill. Gatherings were prohibited as a measure to prevent its spread.
When the first case was reported in the Philippines, I prayed hard, like many others, that the female patient would be healed to stop the virus from spreading. It was tragic that at a time when we needed it the most, Eucharistic celebrations were suspended. Schools and businesses were closed. People stayed home, afraid for their lives.
When people are in fear, we turn to man-made solutions. But in this situation, we needed God's intervention. The Eucharistic celebration brings God's presence to us. Through it, we receive His power and healing. We believe that with God, all things are possible and we trust that He is in control in all circumstances.
Although Masses were suspended, every home became a Church where we encountered the Lord through spiritual communion. Donna España (donna.espana@yahoo.com)
---
reflect
When the devil is at work, God and His heavenly army are working harder.
Jesus, I believe that when we invoke Your name, miracles happen.
---
St. Lioba, pray for us.
First Reading | Ephesians Ezra 9:5-9
This text is probably derived from a reflection about what the Jews have done wrong in the past. Intermarriage and other alliances with pagan nations were ways of establishing peace. Ezra writes this was not pleasing to God because it placed the trust in men rather than in Him.
---
5 At the time of the evening sacrifice, I, Ezra, rose in my wretchedness, and with cloak and mantle torn I fell on my knees, stretching out my hands to the Lord my God. 6 I said, "My God, I am too ashamed and confounded to raise my face to you, O my God, for our wicked deeds are heaped up above our heads and our guilt reaches up to heaven. 7 From the time of our fathers even to this day great has been our guilt, and for our wicked deeds we have been delivered up, we and our kings and our priests, to the will of the kings of foreign lands, to the sword, to captivity, to pillage, and to disgrace, as is the case today. 8 "And now, but a short time ago, mercy came to us from the Lord our God, who left us a remnant and gave us a stake in his holy place; thus our God has brightened our eyes and given us relief in our servitude. 9 For slaves we are, but in our servitude our God has not abandoned us; rather, he has turned the goodwill of the kings of Persia toward us. Thus, he has given us new life to raise again the house of our God and restore its ruins, and has granted us a fence in Judah and Jerusalem."
---
Responsorial Psalm | Tobit 13:2, 3-4, 4, 6, 6, 7-8
R: Blessed be God, who lives forever.
2 He scourges and then has mercy; he casts down to the depths of the nether world, and he brings up from the great abyss. No one can escape his hand. (R) 3 Praise him, you children of Israel, before the Gentiles, for though he has scattered you among them, 4 he has shown you his greatness even there. (R) 6 So now consider what he has done for you, and praise him with full voice. Bless the Lord of righteousness, and exalt the King of the ages. (R) In the land of my exile I praise him, and show his power and majesty to a sinful nation. (R) 7 Bless the Lord, all you his chosen ones, 8 and may all of you praise his majesty. Celebrate days of gladness, and give him praise." (R)
---
Gospel | Luke 9:1-6
The power of the Gospel comes from God. It is important to have a plan for proclaiming the Gospel and to develop good programs and resources. But if this is not empowered by the Holy Spirit, then its effectiveness is limited. Jesus tells His disciples to stop worrying about all the "things they think they need" and get on with living and proclaiming the Gospel. We also need to answer this call, stop worrying about the general state of the Church, and refocus on the mission.
Gospel Acclamation
The Kingdom of God is at hand; repent and believe in the Gospel.
1 Jesus summoned the Twelve and gave them power and authority over all demons and to cure diseases, 2 and he sent them to proclaim the Kingdom of God and to heal the sick. 3 He said to them, "Take nothing for the journey, neither walking stick, nor sack, nor food, nor money, and let no one take a second tunic. 4 Whatever house you enter, stay there and leave from there. 5 And as for those who do not welcome you, when you leave that town, shake the dust from your feet in testimony against them." 6 Then they set out and went from village to village proclaiming the good news and curing diseases everywhere.
---
Where has the Lord brought you for mission? How did He provide for your needs?
---
Read the Bible in one year! Read EZEKIEL 9 - 12 today.
Focus
The apostolic work of Jesus and the Twelve was heating up. It was time to think of logistics, don't you think? Twelve plus one constituted an SME—a small and medium enterprise—if you ask me. When all Twelve move, whether as a group or in teams of twos, you think about provisions. You think about lodging, what to bring and not to bring. You plan the itinerary and assure yourself you have what it takes to get the mission on course. And last thing I heard, no engine, no concerted action, no vision of a great enterprise ever runs on empty.
I should know. I have been in administrative work a great deal of my priestly life. Even a simple matter of taking a group of strapping young men up a mountain demands careful planning and stocking up on gear and energy-rich and nutritious food.
The Lord was on a roll. Why else would He call for a quick huddle and call the Twelve together? But He was in no mood to ask for opinions and do a survey.
He went right into the fray and gave them marching orders: "He gave them power and authority over all demons and to heal diseases." He was on a mercy mission. He was on a saving streak. He knew what people needed.
The mission was topmost in their order of worries and priorities. There was precious little time to worry about creature comforts and the fringe benefits of being a do-gooder and disciple.
It makes me sad how I and my fellow priests at times get blindsided in our mission by this desire for creature comforts. It makes me even sadder (and guiltier!) to think also about how we stock and stack up on "staff or purse or bread or coin." And I am shamed at the thought that, perhaps for many, while remaining polite and tight-lipped, they may actually wonder why Father and Sister so-and- so have become a little too focused on pecuniary delights and concerns.
Could we then be focused a little more on "preaching and healing?" Fr. Chito Dimaranan, SDB
---
reflection question
In your life mission, do you get blindsided by the desire for comfort?
Following You, Lord, is difficult, but there is joy in knowing I am doing Your most holy will. Amen.
Today, I pray for: ________________________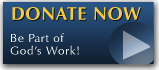 The FEAST is one of the happiest places on earth.

Click Here to find a Feast near you!
KERYGMA TV! is BACK
KERYGMA TV is on a new time slot and new channel Sundays 8 a.m. at IBC 13
Need Counseling? No Landline?
Now, you can use your mobile phone to call a friend for counseling at 09228407031. Or you may call our landlines 7266728, 7264709, 7259999 Mon-Fri 24-hrs, Sat 6am-5pm, Sun 6am-10am
BO BLOGS!
Go to Bo's Official Site and read his almost daily blog! Its not news, but thoughts and musings of Bo Sanchez. Get to know Bo in a more personal way --and find out what it means to live the life of a preacher. You get to enrich your faith as well.
DONATION
Remember to always donate your "first fruits"-not the last. Click on the "Donation" Box under the members menu - and you'll even see links to the nearest branches of the Banks where you can deposit.