READINGS for 2021-09-21
Feast of St. Matthew, Apostle
CALLED
"Follow me," he told him, and Matthew got up
and followed him. – Matthew 9:9, NIV
Why did Jesus call Matthew? I'm sure there were more reputable people out there. Why call a tax collector who represented a profession that was not respectable during those times? I had similar questions when I was first asked to serve the Lord. I was called to be a leader in our youth ministry, even if I had just joined it a few months earlier.
At first, I asked God, "Why me? I don't know anything about Your work! I am a sinner!" But then I decided to trust in His plan and in His ways. I just said yes and let Him use me. And He's still doing so now despite my brokenness and weakness.
When Jesus told Matthew to follow Him, Matthew did so without any hesitation. He could have refused, citing his unworthiness. But he didn't. He didn't make excuses. And neither should we.
God calls us to follow Him today. What will our response be? Anthony Rodriguez (anthony.r@svrtv.com)
---
reflect
"The saints did not all begin well, but they ended well." (St. John Vianney)
Lord, may I hear Your call in the midst of the noise around me. And when I do, may I not hesitate to get up and follow You. Open my heart today to the many ways I can love, serve, and honor You. Amen.
---
St. Matthew, Apostle, pray for us.
Feast of St. Matthew, Apostle
First Reading | Ephesians 4:1-7, 11-13
God pours enough graces to suit the needs of each person. Some are called to be apostles, some evangelists, and so on. What does God call you to be? What graces has He given you? If you do not know the answers to these questions, don't you think it is time to find out?
---
1 Brothers and sisters: I, a prisoner for the Lord, urge you to live in a manner worthy of the call you have received, 2 with all humility and gentleness, with patience, bearing with one another through love, 3 striving to preserve the unity of the Spirit through the bond of peace: 4 one Body and one Spirit, as you were also called to the one hope of your call; 5 one Lord, one faith, one baptism; 6 one God and Father of all, who is over all and through all and in all. 7 But grace was given to each of us according to the measure of Christ's gift. 11 And he gave some as Apostles, others as prophets, others as evangelists, others as pastors and teachers, 12 to equip the holy ones for the work of ministry, for building up the Body of Christ, 13 until we all attain to the unity of faith and knowledge of the Son of God, to mature manhood, to the extent of the full stature of Christ.
---
Responsorial Psalm | Psalm 19:2-3, 4-5
R: Their message goes out through all the earth.
2 The heavens declare the glory of God, and the firmament proclaims his handiwork. 3 Day pours out the word to day, and night to night imparts knowledge. (R) 4 Not a word nor a discourse whose voice is not heard; 5 through all the earth their voice resounds, and to the ends of the world, their message. (R)
---
Gospel | Matthew 9:9-13
Matthew was a tax collector. Tax collectors were despised by the Jews because they were dishonest and collaborated with the Roman oppressors. Why would Jesus call Matthew to follow Him? Maybe He wanted to prove that His call and the gift of salvation are universal. No one is excluded from receiving these gifts.
Gospel Acclamation
We praise you, O God, we acclaim you as Lord; the glorious company of Apostle praise you.
9 As Jesus passed by, he saw a man named Matthew sitting at the customs post. He said to him, "Follow me." And he got up and followed him. 10 While he was at table in his house, many tax collectors and sinners came and sat with Jesus and his disciples. 11 The Pharisees saw this and said to his disciples, "Why does your teacher eat with tax collectors and sinners?" 12 He heard this and said, "Those who are well do not need a physician, but the sick do. 13 Go and learn the meaning of the words, I desire mercy, not sacrifice. I did not come to call the righteous but sinners."
---
"It is mercy, not justice, or courage, or heroism, that alone
can defeat evil." (Peter Kreeft)
---
Read the Bible in one year! Read EZEKIEL 5 - 8 today.
Feast of St. Matthew, Apostle
Leading the Pack
Matthew couldn't have known what others like him would do. He was an acknowledged leader of the pack—a successful taxman, ensconced firmly on his desk, hard at work, or so it seemed—until the call came to him as quickly as the auditor's summons: "Follow Me!" He acted with dispatch and did everything, with "due diligence" and promptness. "He stood up and followed Him."
The world of nature can teach us a whole lot to reflect on. Leaders of packs in the animal world are not called pack leaders for nothing. They are trailblazers. They act with dispatch and decisiveness. They see and follow a vision, and when a greater visionary comes along, they have no problem about following the beats of a different drummer.
Christ was then the quintessential visionary. He spoke—and behaved accordingly—about new life, about the coming Kingdom, about big-ticket items like love and eternal life that no heaping piles and bags of Roman coins could quite equal. But even pack leaders know when to give up the position of privilege and power. Matthew got up forthwith and "followed the Lord."
Yesterday, we spoke about light shown by firebeetles for the whole world to see and enjoy. There is a curious thing about firebeetles. The energy they use is one hundred percent dedicated to emitting light. Nothing is wasted, unlike our modern incandescent bulbs that produce only ten percent in terms of light of the actual energy expended. Fireflies are nature's foremost efficiency machines.
How much energy do we really expend for the Kingdom? How much work do we really put into what we claim we want to be? Does our "professed theology" come out one hundred percent in our "operational theology?" In other words, do we live in accordance with what we believe?
Matthew led the pack before and after. Soon, "many tax collectors and sinners came and reclined along with Jesus and His disciples." And you? Fr. Chito Dimaranan, SDB
---
reflection question
When the Lord calls you to do something for His Kingdom, do you follow with dispatch like Matthew did?
Grant me the grace to live in accordance to Your will for me, Lord. No ifs, no buts. Amen.
Today, I pray for: ________________________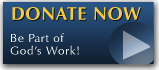 The FEAST is one of the happiest places on earth.

Click Here to find a Feast near you!
KERYGMA TV! is BACK
KERYGMA TV is on a new time slot and new channel Sundays 8 a.m. at IBC 13
Need Counseling? No Landline?
Now, you can use your mobile phone to call a friend for counseling at 09228407031. Or you may call our landlines 7266728, 7264709, 7259999 Mon-Fri 24-hrs, Sat 6am-5pm, Sun 6am-10am
BO BLOGS!
Go to Bo's Official Site and read his almost daily blog! Its not news, but thoughts and musings of Bo Sanchez. Get to know Bo in a more personal way --and find out what it means to live the life of a preacher. You get to enrich your faith as well.
DONATION
Remember to always donate your "first fruits"-not the last. Click on the "Donation" Box under the members menu - and you'll even see links to the nearest branches of the Banks where you can deposit.