READINGS for 2021-09-20
THE BROKEN LAMP
"No one who lights a lamp conceals it with a
vessel or sets it under a bed; rather, he places
it on a lampstand." – Luke 8:16
I was wallowing in bed when a text from my good friend Tin came: "Can you lead worship for Power Mornings?" I've been leading worship for years, but when she asked, I had been hiding from God for months. I hadn't been going to Mass and The Feast (our weekly prayer gathering), and I wasn't even praying properly. I was going through spiritual dryness.
I was going to say no because I was ashamed. I felt unworthy. But I also had a strong desire to just sing again for God, so I said yes. My worship that day was broken but heartfelt. It felt like coming home. This was also the day I met Jewel and Hero, heads of Feast Ortigas music ministry. They needed more vocalists so I volunteered. I now serve regularly at the same Feast as a vocalist and worship leader.
My friends, we are the lamp, and God is the One who lights us. He wouldn't allow us to stay in the dark for long because He has plans to use us to bring light to His people. And in any case you don't know how to go back to God, trust that He Himself will meet you where you are and bring you back to His presence. Karren Renz Seña (karren@projectbeautifulwords.com)
---
reflect
Have you been away from God's presence for a long time? Open your heart to His call. Let Him bring you back home.
Lord, I'm sorry for the times I failed to bring Your light to Your people. Help me get out of this darkness and use me again to shine Your light to the world.
---
Sts. Andrew Kim Taegon, Paul Chong Hasang, and companions, pray for us.
First Reading | Ezra 1:1-6
A new king of Babylon, Cyrus, ascended the throne. One of his first edicts was to allow the exiled Jews to return to Jerusalem. Prophet Isaiah used the term "messiah" to describe the king as he proved to be a redeeming figure in Jewish history. He also gave assistance to the people in rebuilding the ruins of their homeland.
1 In the first year of Cyrus, king of Persia, in order to fulfill the word of the Lord spoken by Jeremiah, the Lord inspired King Cyrus of Persia to issue this proclamation throughout his kingdom, both by word of mouth and in writing: 2 "Thus says Cyrus, king of Persia: 'All the kingdoms of the earth the Lord, the God of heaven, has given to me, and he has also charged me to build him a house in Jerusalem, which is in Judah. 3 Therefore, whoever among you belongs to any part of his people, let him go up, and may his God be with him! 4 Let everyone who has survived, in whatever place he may have dwelt, be assisted by the people of that place with silver, gold, goods, and cattle, together with free-will offerings for the house of God in Jerusalem.'" 5 Then the family heads of Judah and Benjamin and the priests and Levites—everyone, that is, whom God had inspired to do so—prepared to go up to build the house of the Lord in Jerusalem. 6 All their neighbors gave them help in every way, with silver, gold, goods, and cattle, and with many precious gifts besides all their free-will offerings.
---
Responsorial Psalm | Psalm 126:1-2, 2-3, 4-5, 6
R: The Lord has done marvels for us.
1 When the Lord brought back the captives of Zion, we were like men dreaming. 2 Then our mouth was filled with laughter, and our tongue with rejoicing. (R) Then they said among the nations, "The Lord has done great things for them." 3 The Lord has done great things for us; we are glad indeed. (R) 4 Restore our fortunes, O Lord, like the torrents in the southern desert. 5 Those that sow in tears shall reap rejoicing. (R) 6 Although they go forth weeping, carrying the seed to be sown, they shall come back rejoicing, carrying their sheaves. (R)
---
Gospel | Luke 8:16-18
In today's parable, the light is the Good News. Jesus tells us that our conversion awakens a desire within us to share this experience with others, especially to those who do not know Him. If sharing the Gospel with others is the measure of our conversion, how deeply have we been touched by God's grace? Maybe we still have quite a distance to travel.
Gospel Acclamation
Let your light shine before others, that they may see your good deeds and glorify your heavenly Father.
16 Jesus said to the crowd, "No one who lights a lamp conceals it with a vessel or sets it under a bed; rather, he places it on a lampstand so that those who enter may see the light. 17 For there is nothing hidden that will not become visible, and nothing secret that will not be known and come to light. 18 Take care, then, how you hear. To anyone who has, more will be given, and from the one who has not, even what he seems to have will be taken away."
---
"The Gospel of Jesus Christ is that penetrating light
which shines through the darkness of our lives." (Thomas
Monson)
---
Read the Bible in one year! Read EZEKIEL 1 - 4 today.
Letting Light Shine
We used to enjoy pitch-dark nights once upon a time, lit not by the moon hidden behind dark lowering clouds but by glowing fireflies. Fireflies though are not really flies but beetles, but no matter. Whether they are flies or beetles or some other bug is no big deal. What is important is they glow and light and allow the rest of the created world to see and enjoy their light.
They do not light their lamps and hide themselves in the bushes. No, they revel in the dark and pierce it through with their glorious luminescence. But scientists tell us that most of their light-bearing counterparts in the animal world really belong to the deep oceans, while similar glowing plants are found deep in the forest or high up mossy mountain hideouts.
One essential element of the baptismal rite is the conferring of the baptismal candle. The baby, too young to even hold the candle, let alone understand what it means, does not accept it. The godparents do it for the child. When God takes possession of the child through the gift of baptism, the child becomes His own, sealed with the Spirit, and considered a brother or sister of Christ and a member of the bigger family, which is the community of believers, the Church. That candle is lit and given to the newborn member of the Church. The child is called to be like unto Christ—the light of the world.
Alas, many of those who were conferred the light end up hiding that light as they grow older. Soon, human respect sets in and the culture of political correctness—that overweening desire never to offend anyone—literally forces the baptized Christian to play down his or her identity in Christ. Thus, prayers in public are shunned. Public display of religion is thrown out the window of genericism, secularism, and political correctness.
But nature knows best. Nature decreed that fireflies (or firebeetles!) should glow and glimmer in the dark. They don't hide it. Perhaps we Christians could learn from them. Fr. Chito Dimaranan, SDB
---
reflection question
How do you let your light shine?
Dearest God, may Your light shine upon me and may I share it with others too. Amen.
Today, I pray for: ____________________________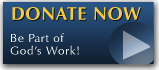 The FEAST is one of the happiest places on earth.

Click Here to find a Feast near you!
KERYGMA TV! is BACK
KERYGMA TV is on a new time slot and new channel Sundays 8 a.m. at IBC 13
Need Counseling? No Landline?
Now, you can use your mobile phone to call a friend for counseling at 09228407031. Or you may call our landlines 7266728, 7264709, 7259999 Mon-Fri 24-hrs, Sat 6am-5pm, Sun 6am-10am
BO BLOGS!
Go to Bo's Official Site and read his almost daily blog! Its not news, but thoughts and musings of Bo Sanchez. Get to know Bo in a more personal way --and find out what it means to live the life of a preacher. You get to enrich your faith as well.
DONATION
Remember to always donate your "first fruits"-not the last. Click on the "Donation" Box under the members menu - and you'll even see links to the nearest branches of the Banks where you can deposit.