READINGS for 2021-09-19
FIRST CLASS
Sitting down, Jesus called the Twelve and said, "Anyone who wants to be first must be the very last, and the servant of all." – Mark 9:35
My wife, Reng, and I were flying home from Paris on her birthday. As it was my business trip, I had a business class ticket but she was in economy. I managed to convince her to take my seat as all our attempts to get her upgraded had failed. As I walked to the economy section, a man was seated on Reng's seat, busily talking with an old woman.
I courteously told him that he was in my assigned seat. He requested if it was possible to exchange seats with me since he had not seen his friend for 20 long years and would really like to catch up with her. I agreed without any hesitation as I did not want to spoil their surprise reunion. Wonder of wonders, when he handed me his boarding pass, it was a business class seat!
I happily went to business class only to find out that my wife was upgraded to first class. Hallelujah! So, there we were, still separated in our seats but joined together in joyful spirit as we relished the amenities of traveling in comfort— all because I gave in to the request of an unknown angel. Hermie Morelos (hermie.m@svrtv.com)
---
reflect
Selfless living and giving is an everyday call to Christians. It may be difficult and inconvenient at times but what inexplicable joy it gives.
Lord, teach me to be selfless and mindful of others. Only Your grace will enable me to do this daily.
---
St. Januarius, bishop and martyr, pray for us.
First Reading | Wisdom 2:12, 17-20
It is difficult to debate with the wicked. Sin is not something we can apply logic or justice to; there are no rules to follow. We learn this truth by living it. We can prepare for it, but sin has a way of catching us unprepared. The best preparation is a deep faith and trust in God.
12 The wicked say: Let us beset the just one, because he is obnoxious to us; he sets himself against our doings, reproaches us for transgressions of the law and charges us with violations of our training. 17 Let us see whether his words be true; let us find out what will happen to him. 18 For if the just one be the son of God, God will defend him and deliver him from the hand of his foes. 19 With revilement and torture let us put the just one to the test that we may have proof of his gentleness and try his patience. 20 Let us condemn him to a shameful death; for according to his own words, God will take care of him.
---
Responsorial Psalm | Psalm 54:3-4, 5, 6-7
R: The Lord upholds my life.
O God, by your name save me, and by your might defend my cause. 4 O God, hear my prayer; hearken to the words of my mouth. (R) 5 For the haughty have risen up against me, and ruthless seek my life; they set not God before their eyes. (R) 6 Behold, God is my helper; the Lord sustains my life. 7 You have delivered me from all my troubles, and my eyes have looked in triumph on my foes. (R)
---
Second Reading | James 3:16–4:3
James wants us to be inspired in our witness to the Gospel. He recognizes that our passions need to be guided to help us do what is right and overcome sin and temptation. James teaches us to befriend our passions and not treat them as enemies. It is psychologically challenging to embrace our feelings and emotions to identify the helpful from the unhelpful. However, this is the sign of our maturity and strength.
16 Beloved: Where jealousy and selfish ambition exist, there is disorder and every foul practice. 17 But the wisdom from above is first of all pure, then peaceable, gentle, compliant, full of mercy and good fruits, without inconstancy or insincerity. 18 And the fruit of righteousness is sown in peace for those who cultivate peace. 4: 1 Where do the wars and where do the conflicts among you come from? Is it not from your passions that make war within your members? 2 You covet but do not possess. You kill and envy but you cannot obtain; you fight and wage war. You do not possess because you do not ask. 3 You ask but do not receive, because you ask wrongly, to spend it on your passions.
---
Gospel | Mark 9:30-37
Jesus is not interested in leadership ambitions. His only goal is to proclaim the Gospel and share what God has done in His life. He never intended to become a political leader but someone who proclaims the truth of God's love for us. May leaders and followers be inspired by Jesus' moral uprightness.
Gospel Acclamation
God has called us through the Gospel to possess the glory of our Lord Jesus Christ.
30 Jesus and his disciples left from there and began a journey through Galilee, but he did not wish anyone to know about it. 31 He was teaching his disciples and telling them, "The Son of Man is to be handed over to men and they will kill him, and three days after his death he will rise." 32 But they did not understand the saying, and they were afraid to question him. 33 Theycame to Capernaum and, once inside the house, he began to ask them, "What were you arguing about on the way?" 34 But they remained silent. They had been discussing among themselves on the way who was the greatest. 35 Then he sat down, called the Twelve, and said to them, "If anyone wishes to be first, he shall be the last of all and the servant of all." 36 Taking a child he placed it in their midst, and putting his arms around it, he said to them, 37 "Whoever receives one child such as this in my name, receives me; and whoever receives me, receives not me but the One who sent me."
---
"We seek thrones to rule from. Jesus seeks feet to wash." (Carlos A. Rodriguez)
---
Read the Bible in one year! Read BARUCH 4 - 6 today.
Talk of Greatness
Silence means a whole lot of things. When a person is silent, it can mean he is in pain or is in deep reflection. When a group of people is silent, depending on the context, it can mean many things, which can include the possibility they are hatching up something. But when a group was asked by their boss, "What were you discussing along the way?" silence could mean the group is feeling embarrassed or guilty. In this last case, silence is not golden. They do not say anything about something they may be unwilling to admit.
The context, however, of today's short passage from Mark, can shed a little more light to what the silence of the disciples could be about. The Master was speaking of serious stuff: "The Son of Man will be handed over into the hands of men, and they will kill Him. And when He is killed, He will rise after three days."
Having been a teacher for forty-three years, I am familiar with silence on the part of students. There are those who are living proofs of the adage "silent waters run deep." They hardly talk but when asked, their answers show remarkable depth of understanding. There, too, are those who may be afraid to betray their lack of understanding.
But a knowing and experienced teacher knows when a group is up to something. His or her instincts kick in at some point and he or she asks the question point-blank: "What are you up to?" "What were you discussing in hushed tones in the corner?" "What were you discussing along the way?"
It was a knowing question, a pointed question—the question of a wise teacher who can read body language and tell the difference between a harmless parley and a malicious conversation. And it was an embarrassing question. The problem, it turns out, is not so much their lack of understanding as their ruminations and illusions of greatness. "They had been discussing among themselves who is the greatest."
What do we talk about more than anything else? Fr. Chito Dimaranan, SDB
---
reflection question
What does your self-talk consist of?
Dearest Jesus, may I learn to be humble and not to seek greatness in the world but in Your eyes alone. Amen.
Today, I pray for: ___________________________________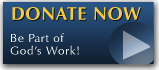 The FEAST is one of the happiest places on earth.

Click Here to find a Feast near you!
KERYGMA TV! is BACK
KERYGMA TV is on a new time slot and new channel Sundays 8 a.m. at IBC 13
Need Counseling? No Landline?
Now, you can use your mobile phone to call a friend for counseling at 09228407031. Or you may call our landlines 7266728, 7264709, 7259999 Mon-Fri 24-hrs, Sat 6am-5pm, Sun 6am-10am
BO BLOGS!
Go to Bo's Official Site and read his almost daily blog! Its not news, but thoughts and musings of Bo Sanchez. Get to know Bo in a more personal way --and find out what it means to live the life of a preacher. You get to enrich your faith as well.
DONATION
Remember to always donate your "first fruits"-not the last. Click on the "Donation" Box under the members menu - and you'll even see links to the nearest branches of the Banks where you can deposit.