READINGS for 2021-09-18
GOOD SOIL
"The seeds that fell in good soil stand for
those who hear the message, retain it in a
good and obedient heart, and they persist
until they bear fruit." – Luke 8:15
In the Parable of the Sower, we aspire to be counted among the fourth class, which is the good soil. These are those who ponder upon God's Word with a good and obedient heart and persevere until they bear good fruit. Faced with the devil's temptations, testings, and worldly treasures, they stayed rooted in the message and the Messenger.
According to my favorite (and only) daughter, PA, who's a budding horticulturist, fertilizer helps the soil produce bountifully. In my observation of fruitful Christians, the following seem to be their faith nutrients:
• daily dedicated prayer time with a silent, listening heart;
• daily reading of the Word, and if possible, attendance at the Holy Eucharist;
• regular reception of the other sacraments;
• focused fellowship with kindred hearts, like attendance at The Feast and similar prayer gatherings;
• service, which is faith in action—the Filipino bayanihan spirit of solidarity for a common cause as we did during the COVID-19 pandemic. Grace Princesa (grprincesa@yahoo.com)
---
reflect
What kind of soil are you?
Dear Lord, please help me to become good soil that hears Your message, obeys, and bears fruit to bless others. Amen.
---
St. Joseph of Cupertino, pray for us.
First Reading | 1 Timothy 6:13-16
Paul exhorts us to obey God and those in authority. Obedience enabled Jesus to become the sacrifice that reconciles us with the Father. Through our obedience, the truth of salvation will be proclaimed to all nations.
13 Beloved: I charge you before God, who gives life to all things, and before Christ Jesus, who gave testimony under Pontius Pilate for the noble confession, 14 to keep the commandment without stain or reproach until the appearance of our Lord Jesus Christ 15 that the blessed and onlyruler will make manifest at the proper time, the King of kings and Lord of lords, 16 who alone has immortality, who dwells in unapproachable light, and whom no human being has seen or can see. To him be honor and eternal power. Amen.
---
Responsorial Psalm | Psalm 100:1-2, 3, 4, 5
R: Come with joy into the presence of the Lord.
1 Sing joyfully to the Lord, all you lands; 2 serve the Lord with gladness; come before him with joyful song. (R) 3 Know that the Lord is God; he made us, his we are; his people, the flock he tends. (R) 4 Enter his gates with thanksgiving, his courts with praise; give thanks to him; bless his name. (R) 5 For he is good: the Lord, whose kindness endures forever, and his faithfulness, to all generations. (R)
---
Gospel | Luke 8:4-15
The seed that dies because of lack of moisture is like the seed of faith within us, which dies because we refuse to nourish it with daily prayer and reading of the Scriptures. This is one of the common problems that a beginner faces in the life of faith. Let us pray daily and make the Scriptures an integral part of our life to sustain us in our faith journey.
Gospel Acclamation
Blessed are they who have kept the word with a generous heart and yield a harvest through perseverance.
4 When a large crowd gathered, with people from one town after another journeying to Jesus, he spoke in a parable. 5 "A sower went out to sow his seed. And as he sowed, some seed fell on the path and was trampled, and the birds of the sky ate it up. 6 Some seed fell on rocky ground, and when it grew, it withered for lack of moisture. 7 Some seed fell among thorns, and the thorns grew with it and choked it. 8 And some seed fell on good soil, and when it grew, it produced fruit a hundredfold." After saying this, he called out, "Whoever has ears to hear ought to hear." 9 Then his disciples asked him what the meaning of this parable might be. 10 He answered, "Knowledge of the mysteries of the Kingdom of God has been granted to you; but to the rest, they are made known through parables so that they may look but not see, and hear but not understand. 11 "This is the meaning of the parable. The seed is the word of God. 12 Those on the path are the ones who have heard, but the devil comes and takes away the word from their hearts that they may not believe and be saved. 13 Those on rocky ground are the ones who, when they hear, receive the word with joy, but they have no root; they believe only for a time and fall away in time of temptation. 14 As for the seed that fell among thorns, they are the ones who have heard, but as they go along, they are choked by the anxieties and riches and pleasures of life, and they fail to produce mature fruit. 15 But as for the seed that fell on rich soil, they are the ones who, when they have heard the word, embrace it with a generous and good heart, and bear fruit through perseverance."
---
"Although the life of a person is a land full of thorns and
weeds, there is always space in which good seed can
grow. You have to trust God." (Pope Francis)
---
Read the Bible in one year! Read BARUCH 1 - 3 today
Because of Their Endurance
I have planted hundreds of trees in my entire life. This is one fringe benefit, among many, of being a former seminary formator. Back in the day when manual work was an integral part of a seminarian's life, tree planting, vegetable gardening, and—undoubtedly the best part—fruit-harvesting were part of a day's work.
I knew good soil when I saw one. Such good soil was easy to turn into plots for sensitive, delicate seedlings of green leafy vegetables. That light and powdery top soil was easy to manage, even easier to prepare. It does not need heavy hoeing and lends itself to easy mulcting with organic plant material for it to be sufficiently hydrated and aerated at one and the same time.
But as a formator, I worked with seeds (semina in Latin) in more ways than one. I also worked for highly formable young seminarians who I compared either to sponges or fertile top soil. They listened to every word formators utter. Like well-aerated plots, they soaked in every drop or morsel of wisdom they heard.
They were very compliant and they showed a lot of promise. But there were some who were more like scraggy patches of soil. They were rocky and spotty, never easy to tame, and like rough terrain, they needed a lot of hoeing. And instead of compliance, all we saw was a lot of hemming and hawing—and in some cases, a lot of whining and complaining. Somehow, our words seemed to fall on deaf ears. Some even merited to be referred to as "self-formed" individuals. They did not need us. They were already monsignors, bishops, and cardinals even before they became priests.
Truth to tell, this refers to each and everyone of us. There are times when we act like receptive top soils, but there, too, are occasions when we could be impenetrable as the abundant adobe in many places in the country. We could "continue in faith for a time, but in a season of testing [we] fade away." These are hard words to accept, for they point to the truth about me and you. Fr. Chito Dimaranan, SDB
---
reflection question
What kind of soil are you?
Make me the kind of soil that receives Your Word, Lord, and bear fruit.
Today, I pray for: ___________________________________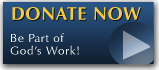 The FEAST is one of the happiest places on earth.

Click Here to find a Feast near you!
KERYGMA TV! is BACK
KERYGMA TV is on a new time slot and new channel Sundays 8 a.m. at IBC 13
Need Counseling? No Landline?
Now, you can use your mobile phone to call a friend for counseling at 09228407031. Or you may call our landlines 7266728, 7264709, 7259999 Mon-Fri 24-hrs, Sat 6am-5pm, Sun 6am-10am
BO BLOGS!
Go to Bo's Official Site and read his almost daily blog! Its not news, but thoughts and musings of Bo Sanchez. Get to know Bo in a more personal way --and find out what it means to live the life of a preacher. You get to enrich your faith as well.
DONATION
Remember to always donate your "first fruits"-not the last. Click on the "Donation" Box under the members menu - and you'll even see links to the nearest branches of the Banks where you can deposit.