READINGS for 2021-09-17
SOFT LAUNCH
Afterward he journeyed from one town and
village to another, preaching and proclaiming
the good news of the kingdom of God. – Luke 8:1
Imagine how weird things looked in Jesus' days. The men accepted the women, who were culturally second-class citizens, in the same crowd. The uneducated fishermen came together with the intellectual analyst Judas. The classy Susanna mixed with the "low-flying" Mary Magdalene. The political rebel Simon the Zealot dined with the wife of a Roman crony, Joanna. And in today's Gospel, we witnessed the soft launch on a universal centerstage of what's to be known later on as the Christians.
Let me clarify: Jesus' followers are not a community of holy people and like-minded friends. The only reason it works is it's a family whose sole purpose is to reach out to the unholy, irreligious, and spiritually lost atheists, agnostics, freethinkers, and New Agers. In other words, those who were declared "unfit for church." People were not required to believe before they belonged. Jesus and His followers loved them first. They didn't love because they wanted them to be Christians. They love because they are Christians. Jon Escoto (faithatworkjon@gmail.com)
---
reflect
Reflect on the depth and beauty of your calling as a member of the Church. What can you do to live up to your calling?
Father, make me hear You call me again. Give me the grace to respond to this call in an entirely new and deeper way. Thank You. Amen.
---
St. Robert Bellarmine, bishop and Doctor of the Church, pray for us.
First Reading | 1 Timothy 6:2-12
Today, we revisit the often misquoted phrase, "The love of money is the root of all evils." It is good to reflect on this and check where we stand in money matters. It is easy to love money and put God aside. Let us remember that only God and our relationship with Him has a great bearing on our journey to eternal life.
2 Beloved: teach and urge these things. 3 Whoever teaches something different and does not agree with the sound words of our Lord Jesus Christ and the religious teaching 4 is conceited, understanding nothing, and has a morbid disposition for arguments and verbal disputes. From these come envy, rivalry, insults, evil suspicions, 5 and mutual friction among people with corrupted minds, who are deprived of the truth, supposing religion to be a means of gain. 6 Indeed, religion with contentment is a great gain. 7 For we brought nothing into the world, just as we shall not be able to take anything out of it. 8 If we have food and clothing, we shall be content with that. 9 Those who want to be rich are falling into temptation and into a trap and into many foolish and harmful desires, which plunge them into ruin and destruction. 10 For the love of money is the root of all evils, and some people in their desire for it have strayed from the faith and have pierced themselves with many pains. 11 But you, man of God, avoid all this. Instead, pursue righteousness, devotion, faith, love, patience, and gentleness. 12 Compete well for the faith. Lay hold of eternal life, to which you were called when you made the noble confession in the presence of many witnesses.
---
Responsorial Psalm | Psalm 49:6-7, 8-10, 17-18, 19-20
R: Blessed the poor in spirit; the Kingdom of heaven is theirs.
6 Why should I fear in evil days when my wicked ensnarers ring me round? 7 They trust in their wealth; the abundance of their riches is their boast. (R) 8 Yet in no way can a man redeem himself, or pay his own ransom to God; 9 too high is the price to redeem one's life; he would never have enough 10 to remain alive always and not see destruction. (R) 17 Fear not when a man grows rich, when the wealth of his house becomes great, 18 for when he dies, he shall take none of it; his wealth shall not follow him down. (R) 19 Though in his lifetime he counted himself blessed, "They will praise you for doing well for yourself," 20 He shall join the circle of his forebears who shall never more see light. (R)
---
Gospel | Luke 8:1-3
The women mentioned today are those who cared for the needs of Jesus. There is something essential about their role in His ministry. No matter what our role is, let us give our best and help build God's Kingdom.
Gospel Acclamation
Blessed are you, Father, Lord of heaven and earth; you have revealed to little ones the mysteries of the Kingdom.
1 Jesus journeyed from one town and village to another, preaching and proclaiming the good news of the Kingdom of God. Accompanying him were the Twelve 2 and some women who had been cured of evil spirits and infirmities, Mary, called Magdalene, from whom seven demons had gone out, 3 Joanna, the wife of Herod's steward Chuza, Susanna, and many others who provided for them out of their resources.
---
"These women had followed him and cared for his needs."
(Mark 15:41)
---
Read the Bible in one year! Read LAMENTATIONS 1 - 5 today
Together with Him
It was definitely a prophetic mission, a trip through "city and village" to preach and proclaim. But it was "together" in more than just one sense, for together with Him were women who became key witnesses to His death and resurrection. Three women were explicitly named by Luke—Mary Magdalene, Joanna, and Susanna, "and many others."
The women mentioned must have been quite a force. They must have been not just curious followers and freeloaders. They were there to do indirect evangelization by providing essential support for the Twelve's "preaching and proclaiming." Just in case you missed it, "these women were supporting them from their own possessions."
It is a good opportunity today to reflect on a common malady that afflicts many parishes and Christian communities—the problem of clericalism. Clericalism essentially means the power of the clergy or of a priest goes far beyond his primary spiritual powers; when power is centralized and focused solely on the priest, and when that same power is abused, thus creating little tyrants covered with a thin veneer of spiritual authority.
But clericalism is not a monopoly of clergy. Lay people who are often given too much discretionary powers in the Christian community or parish can also act dictatorial and autocratic. A lay man or woman who acts like an ordained cleric and rules it over everyone else is guilty of clericalism.
The Lord had His hands full at the ministry of preaching and proclamation. Mary Magdalene, Joanna, and Susanna were also busy providing the means for that preaching and proclamation to happen. They were far from being sentimental and freeloading tourists riding on the popularity of a wonder-worker. They had a task to do, and they did it with love. They did not act like a cordon sanitaire for Christ, behaving like they held the keys of heaven. They knew their place. They did everything in harmony with Christ and the Twelve. Fr. Chito Dimaranan, SDB
---
reflection question
How are you serving the Church?
Dearest Jesus, help me to serve Your Church with love. Amen.
Today, I pray for: _________________________________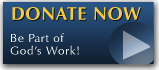 The FEAST is one of the happiest places on earth.

Click Here to find a Feast near you!
KERYGMA TV! is BACK
KERYGMA TV is on a new time slot and new channel Sundays 8 a.m. at IBC 13
Need Counseling? No Landline?
Now, you can use your mobile phone to call a friend for counseling at 09228407031. Or you may call our landlines 7266728, 7264709, 7259999 Mon-Fri 24-hrs, Sat 6am-5pm, Sun 6am-10am
BO BLOGS!
Go to Bo's Official Site and read his almost daily blog! Its not news, but thoughts and musings of Bo Sanchez. Get to know Bo in a more personal way --and find out what it means to live the life of a preacher. You get to enrich your faith as well.
DONATION
Remember to always donate your "first fruits"-not the last. Click on the "Donation" Box under the members menu - and you'll even see links to the nearest branches of the Banks where you can deposit.