READINGS for 2021-09-14
Feast of the Exaltation of the Holy Cross
THE BEST AND ONLY THE BEST
"For God so loved the world that he gave his only Son." – John 3:16
What a profound expression of one's love—to give the best and the most important to the one you love.
We are called to love the Lord our God with all our heart, with all our strength, with all our mind (Luke 10:27). Yet my experience, especially in ministry, is we only give God a miniscule of what is asked of us. When we are asked for our time, many of us find an excuse: I need to fix my car, I have to do laundry, I have a lot of work, etc. When asked for skills for an event, again with the alibis: my voice is cracking, I have two left feet, my hands are not for that, etc. When there is a need for cash donation, we find the smallest amount to give. We tremble when we give a P1,000 bill.
This is what I used to do before, not knowing that when I give, it returns to me good measure, pressed down, shaken together, and running over (Luke 6:38). Only when I came to know the Lord in a personal way did I start to change how I give. When you experience extreme generosity, you can't help but respond likewise. Danny Tariman (dtariman.loj@gmail.com)
---
reflect
Are you giving your best to the One who gave His life for you?
Lord Jesus, thank You for coming into my life. Renew my mind, renew my heart, and give me the grace to give back to You what You and only You, deserve. Amen.
---
St. Notburga, pray for us.
Feast of the Exaltation of the Holy Cross
First Reading | Numbers 21:4-9
The standard God asked Moses to make would have a lasting significance for Christians. The cross of Jesus was foreshadowed by the staff of healing for those who were bitten by the serpents. This teaches us the importance of keeping in mind the image of the crucifix as we go about our daily business. This will help us focus on the Lord.
4 With their patience worn out by the journey, 5 the people complained against God and Moses, "Why have you brought us up from Egypt to die in this desert, where there is no food or water? We are disgusted with this wretched food!" 6 In punishment the Lord sent among the people saraph serpents, which bit the people so that many of them died. 7 Then the people came to Moses and said, "We have sinned in complaining against the Lord and you. Pray the Lord to take the serpents from us." So Moses prayed for the people, 8 and the Lord said to Moses, "Make a saraph and mount it on a pole, and if anyone who has been bitten looks at it, they will live." 9 Moses accordingly made a bronze serpent and mounted it on a pole, and whenever anyone who had been bitten by a serpent looked at the bronze serpent, he lived.
---
Responsorial Psalm | Psalm 78:1-2, 34-35, 36-37, 38
R: Do not forget the works of the Lord!
1 Hearken, my people, to my teaching; incline your ears to the words of my mouth. 2 I will open my mouth in a parable, I will utter mysteries from of old. (R) 34 While he slew them they sought him and inquired after God again, 35 remembering that God was their rock and the Most High God, their redeemer. (R) 36 But they flattered him with their mouths and lied to him with their tongues, 37 though their hearts were not steadfast toward him, nor were they faithful to his covenant. (R) 38 But he, being merciful, forgave their sin and destroyed them not; often he turned back his anger and let none of his wrath be roused. (R)
---
Second Reading | Philippians 2:6-11
This hymn of praise to Jesus, our Savior and Lord, was written during the life of the Early Church. Maybe it was a confessional statement. A person can learn something faster if it is in the form of a song. Perhaps such knowledge could help us in remembering spiritual truths for our daily living.
6 Brothers and sisters: Christ Jesus, though he was in the form of God, did not regard equality with God something to be grasped. 7 Rather, he emptied himself, taking the form of a slave, coming in human likeness; and found human in appearance, 8 he humbled himself, becoming obedient to death, even death on a cross. 9 Because of this, God greatly exalted him and bestowed on him the name that is above every name, 10 that at the name of Jesus every knee should bend, of those in heaven and on earth and under the earth, 11 and every tongue confess that Jesus Christ is Lord, to the glory of God the Father.
---
Gospel | John 3:13-17
Today's Feast of the Exaltation of the Holy Cross celebrates a central tenet of the Church's faith and dogma. We are all men and women of the cross who model our lives on Jesus, take up our crosses each day, and faithfully follow Him. Let us pray that all Christians diligently follow the Gospel and be witnesses to the truths of our faith.
Gospel Acclamation
We adore you, O Christ, and we bless you, because by your Cross you have redeemed the world.
13 Jesus said to Nicodemus: "No one has gone up to heaven except the one who has come down from heaven, the Son of Man. 14 And just as Moses lifted up the serpent in the desert, so must the Son of Man be lifted up, 15 so that everyone who believes in him may have eternal life." 16 For God so loved the world that he gave his only Son, so that everyone who believes in him might not perish but might have eternal life. 17 For God did not send his Son into the world to condemn the world, but that the world might be saved through him.
---
What does the cross of Christ mean for you?
---
Read the Bible in one year! Read JEREMIAH 41 - 44 today
Feast of the Exaltation of the Holy Cross
Loved. Hated. Crucified. Glorified
The past days showed us how the crowds have been following Jesus. Many of them truly loved Him. To be sure, like we read in the Gospels, there were those who paid attention to everything He said and did only to look for missteps and mistakes so they could pin Him down as an enemy of the people and of the empire.
Jesus was loved. He, too, was hated. He was a sign of contradiction. Like the two beams of the cross—vertical and horizontal. For love and in the name of love, He was sent. On account of the same love, He was hated and crucified.
The Cross itself is now a sign of contradiction. Humanly speaking, it shows utter tragedy, not victory. The Cross is a triumph of hate. Those who hated Christ succeeded in their dastardly plan. And they subjected Him to one of the cruelest and most painful capital punishments ever invented by humanity.
But the Cross, too, is the ultimate victory of love—love that transcends excruciating pain with the most excoriating selfless act done for the sake of others and the world. The Gospel of John puts it best: "For God so loved the world that He gave His only Son, so that everyone who believes in Him might not perish but might have eternal life." He perished, so you and I might not perish.
It is easy to romanticize the cross from what happened in Calvary. But Christians are meant to be a people of the memorial. And while we focus more now on the meaning of the suffering and death of Christ on the Cross, the wood of the Cross itself points to intense suffering of one whose heart was aflame with the greatest love the world has ever known.
Today is a day of glory born of pain, of life through death, of victory by way of seeming defeat. Marty Haugen's hymn rings true: "We remember how you loved us to Your death, and still we celebrate for You are with us here; and we believe that we will see You when You come, in Your glory, Lord, we remember, we celebrate, we believe." Fr. Chito Dimaranan, SDB
---
reflection question
How has suffering in your life deepened your faith in God?
Strengthen me when I am weak, Lord. I need You to help me carry my cross. Amen.
Today, I pray for: ________________________________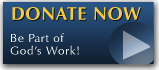 The FEAST is one of the happiest places on earth.

Click Here to find a Feast near you!
KERYGMA TV! is BACK
KERYGMA TV is on a new time slot and new channel Sundays 8 a.m. at IBC 13
Need Counseling? No Landline?
Now, you can use your mobile phone to call a friend for counseling at 09228407031. Or you may call our landlines 7266728, 7264709, 7259999 Mon-Fri 24-hrs, Sat 6am-5pm, Sun 6am-10am
BO BLOGS!
Go to Bo's Official Site and read his almost daily blog! Its not news, but thoughts and musings of Bo Sanchez. Get to know Bo in a more personal way --and find out what it means to live the life of a preacher. You get to enrich your faith as well.
DONATION
Remember to always donate your "first fruits"-not the last. Click on the "Donation" Box under the members menu - and you'll even see links to the nearest branches of the Banks where you can deposit.