READINGS for 2021-09-13
SHAKE HANDS, EMBRACE
"For I do not deserve to have you come under
my roof." – Luke 7:6, NIV
If there's something I regret after having a fight with my older brother when we were kids, it was those long sermon cum conversations with our mom. What happened? What should you have done? How wereyou supposed to react or respond in that situation? What should you do next?
And the worst part was the reconcilation. We had to shake hands and embrace. Oh, what an awkward moment for two young boys. But it was one of the best things that happened to us as we were growing up. This developed our character and improved our family relationship.
It's not easy to acknowledge the wrong things we've done. Our pride and ego get in the way of admitting our faults and shortcomings. But in today's Gospel, it is the centurion's humility before Jesus that caused him to receive his miracle. His faith knew what God can do and it led him to act accordingly.
We don't deserve God's favor, but He works His miracles anyway. Let's bow humbly before Him and let Him be God. Dreus Cosio (andreus.cosio@gmail.com)
---
reflect
Let God's love and forgiveness lead you to change. What is He calling you to do? What's stopping you from obeying Him?
Dear Lord, only say the word and I shall be healed. Amen.
---
St. John Chrysostom, bishop and Doctor of the Church, pray for us.
First Reading | 1 Timothy 2:1-8
Paul exhorts us to pray for one another. Let us constantly intercede for our leaders who have great responsibilities, especially secular authorities, that they will respect people's freedom of religion. There are many countries where people are not free to practice their religion. Let us pray for those who suffer under these conditions.
1 Beloved: First of all, I ask that supplications, prayers, petitions, and thanksgivings be offered for everyone, 2 for kings and for all in authority, that we may lead a quiet and tranquil life in all devotion and dignity. 3 This is good and pleasing to God our savior, 4 who wills everyone to be saved and to come to knowledge of the truth. 5 For there is one God. There is also one mediator between God and men, the man Christ Jesus, 6 who gave himself as ransom for all. This was the testimony at the proper time. 7 For this I was appointed preacher and Apostle (I am speaking the truth, I am not lying), teacher of the Gentiles in faith and truth. 8 It is my wish, then, that in every place the men should pray, lifting up holy hands, without anger or argument.
---
Responsorial Psalm | Psalm 28:2, 7, 8-9
R: Blessed be the Lord, for he has heard my prayer.
2 Hear the sound of my pleading, when I cry to you, lifting up my hands toward your holy shrine. (R) 7 The Lord is my strength and my shield. In him my heart trusts, and I find help; then my heart exults, and with my song I give him thanks. (R) 8 The Lord is the strength of his people, the saving refuge of his anointed. 9 Save your people, and bless your inheritance; feed them, and carry them forever! (R)
---
Gospel | Luke 7:1-10
The centurion understands the true nature of authority—it should be used to serve the people. Let us pray for those in authority over us that they may put it into practice and also for our communities to recognize this truth.
Gospel Acclamation
God so loved the world that he gave his only-begotten Son, so that everyone who believes in him might have eternal life.
1 When Jesus had finished all his words to the people, he entered Capernaum. 2 A centurion there had a slave who was ill and about to die, and he was valuable to him. 3 When he heard about Jesus, he sent elders of the Jews to him, asking him to come and save the life of his slave. 4 They approached Jesus and strongly urged him to come, saying, "He deserves to have you do this for him, 5 for he loves our nation and he built the synagogue for us." 6 And Jesus went with them, but when he was only a short distance from the house, the centurion sent friends to tell him, "Lord, do not trouble yourself, for I am not worthy to have you enter under my roof. 7 Therefore, I did not consider myself worthy to come to you; but say the word and let my servant be healed. 8 For I, too, am a person subject to authority, with soldiers subject to me. And I say to one, 'Go,' and he goes; and to another, 'Come here,' and he comes; and to my slave, 'Do this,' and he does it." 9 When Jesus heard this he was amazed at him and, turning, said to the crowd following him, "I tell you, not even in Israel have I found such faith." 10 When the messengers returned to the house, they found the slave in good health.
---
"True authority is not based on control—it is based on the
truth." (John Geddes)
---
Read the Bible in one year! Read JEREMIAH 37 - 40 today
Not Fit for You, Lord!
Everybody loves a humble man. We may not like the unfortunate things that can befall him for being humble and meek, but let us be honest. We are touched by the humility of a man, most especially that of someone so powerful.
This is what endeared the centurion to many. No wonder even the Jewish elders deemed it proper to entreat the Lord, "He deserves to have this done to him." They interceded for him. They beseeched the Lord on account of someone so meek as to say in all earnestness: "I am not fit for You to come under my roof."
There is a narcissism pandemic that afflicts the whole world much worse than last year's COVID-19 virus. The world has produced entire nations and generations of privileged snowflakes who think that the world owes them everything they fancy. Everyone now wants pleasure but no pain; condonation without contrition; success without self-mastery.
But the centurion was not just humble. He was capable, just, and eminently caring. The sick man he wanted healed was not even his son or brother. He was a slave. Now let that sink in. A servant could have been dismissed and replaced easily. And he was a practical man. "Hold it, Lord! I am not fit for You. Just say the word and my servant will be healed." He even wanted to spare the busy Rabbi from all the trouble.
God knows I am shamed and roused to a little humility myself. We priests tend to be self-entitled. Lay people, more often than not, pamper us. And truth to tell, there is an increasing epidemic, too, among clergy. Hold your breath—it is called clericalism. And it rhymes with narcissism.
The centurion was in a perfect perch to be walking all over people, let alone his servant. But he was a rara avis—a rare bird. He was meek. He was loving. But most of all, he had faith.
The Lord was immediately touched and "marveled at him." It was not about being fit—but about having faith. Fr. Chito Dimaranan, SDB
---
reflection questions
Do you have the humility of the centurion? Or are you also afflicted with selfentitlement?

Dearest God, teach me to be humble like You. Amen.
Today, I pray for: ___________________________________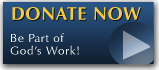 The FEAST is one of the happiest places on earth.

Click Here to find a Feast near you!
KERYGMA TV! is BACK
KERYGMA TV is on a new time slot and new channel Sundays 8 a.m. at IBC 13
Need Counseling? No Landline?
Now, you can use your mobile phone to call a friend for counseling at 09228407031. Or you may call our landlines 7266728, 7264709, 7259999 Mon-Fri 24-hrs, Sat 6am-5pm, Sun 6am-10am
BO BLOGS!
Go to Bo's Official Site and read his almost daily blog! Its not news, but thoughts and musings of Bo Sanchez. Get to know Bo in a more personal way --and find out what it means to live the life of a preacher. You get to enrich your faith as well.
DONATION
Remember to always donate your "first fruits"-not the last. Click on the "Donation" Box under the members menu - and you'll even see links to the nearest branches of the Banks where you can deposit.