READINGS for 2021-09-12
INSEPARABLE
So it is with faith. If it is alone and includes no actions, then it is dead. – James 2:17
A Frank Sinatra song goes like this: "Love and marriage go together like a horse and carriage. This I tell ya, brother, you can't have one without the other." This is also true when we talk about faith and action. They can't be separated but should go together.
Time and again, I've been asked why we preach about financial literacy at The Feast. Does God really want us to be prosperous especially when it comes to money?
Let me answer that with a story from our head servant, Bo Sanchez. When he was still a poor missionary, a lady approached him at a prayer meeting asking for prayers because she didn't have money even for their next meal.
The woman walked out feeling blessed after Brother Bo prayed over her, but he felt the exact opposite. He felt bad because he couldn't give her anything tangible aside from the prayer—he himself was financially poor. This became a wake-up call that fueled him to earn more so he can increase his standard of giving.
Faith without action is dead. Keeping the faith is good, but we shouldn't stop there. Adrian Panganiban (andresignatures@yahoo.com)
---
reflect
How do you translate your faith into action?
Jesus, may my faith not just be an assent of the mind but the witness of my life. Amen.
---
St. Ailbhe, pray for us.
TWENTY-FOURTH SUNDAY IN ORDINARY TIME
First Reading | Isaiah 50:4-9
Here is a description of a true disciple: someone who stands firm in the face of difficulty and suffering, knowing the great cost. The cost of discipleship varies from person to person but it requires total commitment. Let us embrace the cost of following Jesus.
4 The Lord God opens my ear that I may hear; 5 and I have not rebelled, have not turned back. 6 I gave my back to those who beat me, my cheeks to those who plucked my beard; my face I did not shield from buffets and spitting. 7 The Lord God is my help, therefore I am not disgraced; I have set my face like flint, knowing that I shall not be put to shame. 8 He is near who upholds my right; if anyone wishes to oppose me, let us appear together. Who disputes my right? Let him confront me. 9 See, the Lord God is my help; who will prove me wrong?
---
Responsorial Psalm | Psalm 116:1-2, 3-4, 5-6, 8-9
R: I will walk before the Lord, in the land of the living.
1 I love the Lord because he has heard my voice in supplication, 2 because he has inclined his ear to me the day I called. (R) 3 The cords of death encompassed me; the snares of the netherworld seized upon me; I fell into distress and sorrow, 4 and I called upon the name of the Lord, "O Lord, save my life!" (R) 5 Gracious is the Lord and just; yes, our God is merciful. 6 The Lord keeps the little ones; I was brought low, and he saved me. (R) 8 For he has freed my soul from death, my eyes from tears, my feet from stumbling. 9 I shall walk before the Lord in the lands of the living. (R)
---
Second Reading | James 2:14-18
James tackles the issue of faith and works, and tells us that salvation depends on our faith. We can show our faith through our response—the work we do. Let us embrace this as we follow Jesus. It is not easy to bear good fruit, but the more we allow our faith to grow, the better fruit we bear.
14 What good is it, my brothers and sisters, if someone says he has faith but does not have works? Can that faith save him? 15 If a brother or sister has nothing to wear and has no food for the day, 16 and one of you says to them, "Go in peace, keep warm, and eat well," but you do not give them the necessities of the body, what good is it? 17 So also faith of itself, if it does not have works, is dead. 18 Indeed someone might say, "You have faith and I have works." Demonstrate your faith tome without works.
---
Gospel | Mark 8:27-35
Jesus knew He was going to die. He embraced the Father's will for Him and willingly gave His life for our salvation. Jesus was aware of the sacrifice He needed to make, and this is enough for us. His commitment is undeniable. Has our commitment grown over the years of our discipleship?
Gospel Acclamation
May I never boast except in the cross of our Lord through which the world has been crucified to me and I to the world.
27 Jesus and his disciples set out for the villages of Caesarea Philippi. Along the way he asked his disciples, "Who do people say that I am?" 28 They said in reply, "John the Baptist, others Elijah, still others one of the prophets." 29 And he asked them, "But who do you say that I am?" Peter said to him in reply, "You are the Christ." 30 Then he warned them not to tell anyone about him. 31 He began to teach them that the Son of Man must suffer greatly and be rejected by the elders, the chief priests, and the scribes, and be killed, and rise after three days. 32 He spoke this openly. Then Peter took him aside and began to rebuke him. 33 At this he turned around and, looking at his disciples, rebuked Peter and said, "Get behind me, Satan. You are thinking not as God does, but as human beings do." 34 He summoned the crowd with his disciples and said to them, "Whoever wishes to come after me must deny himself, take up his cross, and follow me. 35 For whoever wishes to save his life will lose it, but whoever loses his life for my sake and that of the gospel will save it."
---
"Give up yourself, and you will find your real self. Lose
your life and you will save it." (C.S. Lewis)
---
Read the Bible in one year! Read JEREMIAH 33 - 36 today
Truth and Consequence
It was a moment of truth. It was either go by what others say or tell it like it is. Standing by popular opinion may earn you points, courtesy of social media, but won't impress the Master. Saying just what everybody else says may not cause a revolution but won't put you in the bandwagon of change either. Change—deep, real change—was coming and Jesus was leading. The question was, "Who do people say that I Am?"
I am no mathematician, much less a statistician. But there have been curious questions on my part (along with so many others) about the veracity of surveys. But I know our Filipino culture enough to see that questions of interviewers are answered according to what respondents think is the answer they are looking for. That is respondent's bias. That bias becomes easier when the question is a giveaway or when one is asked an obviously leading question.
But the question of the Lord is not one such leading question. It cannot be answered by a simple yes or no. It seems to me that the disciples felt they were treading on treacherous waters. They initially took the popular route. "John the Baptist, others Elijah, still others one of the prophets." But the Lord wanted their honest answer: "But you, who do you say that I Am?"
We must give it to Peter for not just acting as spokesman but for speaking the truth from the heart: "You are the Messiah." But then the Lord continues to show that it was not surveys He was interested in but in what He was sent to do: "that the Son of Man must suffer greatly and be rejected by the elders."
Now, that truth uttered by Peter, no matter how unpopular, had a consequence. Peter wouldn't hear any of it. He actually rebuked the Lord for saying such things. It was then the Lord's turn to tell Peter like it is: "Get behind me, Satan! You are thinking not as God does, but as human beings do."
A sobering story for those who uphold truth. Do you? Fr. Chito Dimaranan, SDB
---
reflection question
Are you brave enough to speak God's truth, no matter how unpopular it is in today's world?
Dearest God, may I always have the courage to speak Your truth. Amen.
Today, I pray for: ______________________________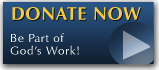 The FEAST is one of the happiest places on earth.

Click Here to find a Feast near you!
KERYGMA TV! is BACK
KERYGMA TV is on a new time slot and new channel Sundays 8 a.m. at IBC 13
Need Counseling? No Landline?
Now, you can use your mobile phone to call a friend for counseling at 09228407031. Or you may call our landlines 7266728, 7264709, 7259999 Mon-Fri 24-hrs, Sat 6am-5pm, Sun 6am-10am
BO BLOGS!
Go to Bo's Official Site and read his almost daily blog! Its not news, but thoughts and musings of Bo Sanchez. Get to know Bo in a more personal way --and find out what it means to live the life of a preacher. You get to enrich your faith as well.
DONATION
Remember to always donate your "first fruits"-not the last. Click on the "Donation" Box under the members menu - and you'll even see links to the nearest branches of the Banks where you can deposit.