READINGS for 2021-09-11
ROCK-SOLID FAITH
"That one is like a person building a house, who dug deeply and laid the foundation on rock . . ." – Luke 6:48
I've always considered myself as a man with a strong faith. But that changed when my mom died.
I was in pain, hurt, and broken. I couldn't believe it. I was angry and hated everything. I was depressed and questioned all things. My faith wasn't strong after all.
I've tried to pick myself up since then, but I know my faith isn't still where it used to be.
I need to strengthen it and trust God more again.
Here's what I've realized—despite the grief, sadness, doubt, and hatred, God was and is still there.
He allowed me to cry and to scream at Him.
He also allowed me to rise once again.
Maybe one day, this experience will make my faith stronger than ever.
Because I know God is my rock.
My refuge. My steady, safe place.
And I will build my faith on Him again.
Piece by piece, day by day. Paolo Galia (pgalia@gmail.com)
---
reflect
What experience in your life made your faith in God stronger?
Dear Lord, thank You for using both the good and the bad to teach us. Help us lean on You more so our faith will grow strong. Amen.
---
St. Theodora of Alexandria, pray for us.
First Reading | 1 Timothy 1:15-17
Paul knew how sin captured him in the past. He was aware of where sin could lead him in the future if he was not mindful of its tricks and ploys. Jesus was sent to destroy the power of sin. Today, sin has power because we empower it by not standing in the victory of Jesus' cross.
15 Beloved: this saying is trustworthy and deserves full acceptance: Christ Jesus came into the world to save sinners. Of these I am the foremost. 16 But for that reason I was mercifully treated, so that in me, as the foremost, Christ Jesus might display all his patience as an example for those who would come to believe in him for everlasting life. 17 To the king of ages, incorruptible, invisible, the only God, honor and glory forever and ever. Amen.
---
Responsorial Psalm | Psalm 113:1-2, 3-4, 5, 6-7
R: Blessed be the name of the Lord forever.
1 Praise, you servants of the Lord, praise the name of the Lord. 2 Blessed be the name of the Lord both now and forever. (R) 3 From the rising to the setting of the sun is the name of the Lord to be praised. 4 High above all nations is the Lord; above the heavens is his glory. (R) 5 Who is like the Lord, our God, 6 and looks upon the heavens and the earth below? 7 He raises up the lowly from the dust; from the dunghill he lifts up the poor. (R)
---
Gospel | Luke 6:43-49
The foundation of a house is important. Without good foundation, the house may collapse and be destroyed. The saints teach us about the need to build our lives on the foundation of God's love. Any other foundation will not withstand the battering from sin. Do you want to stand firm on the truths of the Gospel? Then build your life on the foundation of God's love.
Gospel Acclamation
Whoever loves me will keep my word, and my Father will love him, and we will come to him.
43 Jesus said to his disciples: "A good tree does not bear rotten fruit, nor does a rotten tree bear good fruit. 44 For every tree is known by its own fruit. For people do not pick figs from thornbushes, nor do they gather grapes from brambles. 45 A good person out of the store of goodness in his heart produces good, but an evil person out of a store of evil produces evil; for from the fullness of the heart the mouth speaks. 46 "Why do you call me, 'Lord, Lord,' but not do what I command? 47 I will show you what someone is like who comes to me, listens to my words, and acts on them. 48 That one is like a man building a house, who dug deeply and laid the foundation on rock; when the flood came, the river burst against that house but could not shake it because it had been well built. 49 But the one who listens and does not act is like a person who built a house on the ground without a foundation. When the river burst against it, it collapsed at once and was completely destroyed."
---
"There is only one secure foundation—a genuine, deep
relationship with Jesus Christ." (Charles Stanley)
---
Read the Bible in one year! Read JEREMIAH 29 - 31 today
Grapes from Brambles
Early last year, just as we were looking forward to a happy and prosperous New Year, Taal Volcano began to act up. Alert levels were raised from level 2 to level 4 within a few hours. By nightfall of January 12, many parts of Cavite, Laguna, Batangas, and even Metro Manila were awash in ash and volcanic silt. I mobilized my friends and donors using only Facebook as my platform, like I did some nine years ago during the Yolanda super typhoon crisis. With the help of friends, I was able to make several rounds of deliveries of relief goods to evacuation centers in Cavite, Batangas, and Laguna.
Having gone to San Nicolas, which was one of the towns around the Taal Lake (closest to the volcano island or Pulo), I saw beautiful houses right at the edge of the lake. I saw simpler and smaller houses that were no longer habitable, destroyed by endless tremors caused by magmatic movements deep down.
Sometimes, I can't help thinking that, no matter our good intentions, we can set out to plant grapes and what we harvest are brambles. We do some good, and in this digital rash-judging culture of immediacy and instant digital retribution, self-styled Facebook and social media experts impute upon us the most evil of intentions. I planted roses and what I get were dandelions. Such is the way of sinful humanity.
It is worth our while, though, to look at the wisdom behind the Lord's teachings. In God's greater scheme of things, it is wise to remember that "a tree is known by its fruits." People may rash-judge you and decide that you are a thorn bush and not a rose, but as long as you are sincere and honest, the Lord who sees your heart will look benevolently on you. Saints have been maligned in the past. But believe—a tree is known by its fruits. Fr. Chito Dimaranan, SDB
---
reflection question
Are you bothered by what people say when you do something good? Don't be. The Lord sees your heart.
Keep me strong, Lord, amidst criticisms. I trust You see my heart and the good in it. Amen.
Today, I pray for: ______________________________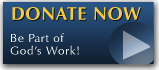 The FEAST is one of the happiest places on earth.

Click Here to find a Feast near you!
KERYGMA TV! is BACK
KERYGMA TV is on a new time slot and new channel Sundays 8 a.m. at IBC 13
Need Counseling? No Landline?
Now, you can use your mobile phone to call a friend for counseling at 09228407031. Or you may call our landlines 7266728, 7264709, 7259999 Mon-Fri 24-hrs, Sat 6am-5pm, Sun 6am-10am
BO BLOGS!
Go to Bo's Official Site and read his almost daily blog! Its not news, but thoughts and musings of Bo Sanchez. Get to know Bo in a more personal way --and find out what it means to live the life of a preacher. You get to enrich your faith as well.
DONATION
Remember to always donate your "first fruits"-not the last. Click on the "Donation" Box under the members menu - and you'll even see links to the nearest branches of the Banks where you can deposit.