READINGS for 2021-09-10
Like Body Odor
"Why do you notice the splinter in your
brother's eye, but do not perceive the
wooden beam in your own?" – Luke 6:41
There was a time when I would always notice the wrong things my sons would do. Many times, I'd catchthem with their hand in the proverbial cookie jar. As a parent, it's my duty to lead them back to the right path toward God.
One day, they became cold to me. Even in casual conversation, I would feel they were not listening. They avoided me. When I sit with them on the sofa, they'd go to their rooms and leave me in the living room alone. It was as if they were repelled by my body odor!
With mixed emotions, I wanted to confront them. But God intervened and I realize I was too hard on them. Maybe because I was hard on myself, too. So I changed and, slowly, things between us changed for the better.
One day, one of my sons told me, "Dad, I flunked a subject in school." I said, "Don't worry about it. Take the subject this coming summer and do better next time." It felt good to respond without judgment. Edwin Marcelo (edwin.m@svrtv.com)
---
reflect
Do you look at yourself first before pointing out the fault of others?
Lord, help me to catch people doing good. Help me to see the good they do more than their faults. Amen.
---
St. Peter Martinez, priest, pray for us.
First Reading | 1 Timothy 1:1-2, 12-14
Paul was not afraid to tell the people about his previous life. He did not revel in his past sins, but he enumerated them to give glory to God who changed his life and brought him from sin to grace. May we never glorify our sins no matter what the temptation. Let us give glory to Jesus Christ—our Savior and Lord.
1 Paul, an Apostle of Christ Jesus by command of God our savior and of Christ Jesus our hope, 2 to Timothy, my true child in faith: grace, mercy, and peace from God the Father and Christ Jesus our Lord. 12 I am grateful to him who has strengthened me, Christ Jesus our Lord, because he considered me trustworthy in appointing me to the ministry. 13 I was once a blasphemer and a persecutor and an arrogant man, but I have been mercifully treated because I acted out of ignorance in my unbelief. 14 Indeed, the grace of our Lord has been abundant, along with the faith and love that are in Christ Jesus.
---
Responsorial Psalm | Psalm 16:1-2, 5, 7-8, 11
R: You are my inheritance, O Lord.
1 Keep me, O God, for in you I take refuge; 2 say to the Lord, "My Lord are you." 5 O Lord, my allotted portion and my cup, you it is who hold fast my lot. (R) 7 I bless the Lord who counsels me; even in the night my heart exhorts me. 8 I set the Lord ever before me; with him at my right hand I shall not be disturbed. (R) 11 You will show me the path to life, fullness of joys in your presence, the delights at your right hand forever. (R)
---
Gospel | Luke 6:39-42
It is easy to judge others as it is easier to destroy a building than to reconstruct it. People are like buildings in this respect. A few words said at the wrong time, in the wrong situation, can destroy a person's reputation forever. May we be the kind of people who build others up. Let us affirm their good qualities and gifts, and not dwell on their sins and weaknesses.
Gospel Acclamation
Your word, O Lord, is truth; consecrate us in the truth.

39 Jesus told his disciples a parable: "Can a blind person guide a blind person? Will not both fall into a pit? 40 No disciple is superior to the teacher; but when fully trained, every disciple will be like his teacher. 41Why do you notice the splinter in your brother's eye, but do not perceive the wooden beam in your own? 42 How can you say to your brother, 'Brother, let me remove that splinter in your eye,' when you do not even notice the wooden beam in your own eye? You hypocrite! Remove the wooden beam from your eye first; then you will see clearly to remove the splinter in your brother's eye."
---
"If you judge people you have no time to love them." (St. Teresa of Calcutta)
---
Read the Bible in one year! Read JEREMIAH 25 - 28 today
Seeing Is the Problem
Josef Pieper claims that "man's ability to see is in decline." I concur. Over the past many years as an educator, I noticed it many times and in many ways. Children now do not recognize the budding flowers of a fruit-bearing tree. It means nothing to them. They do not realize that after the beautiful flowers will come the luscious fruits that they enjoy at table. As far back as two decades ago, I brought a group of young ones to Mount Pulag and as we reached the peak at sunset, one of them muttered, "Wow! It looks like cyber-reality!" The real and the true was confounded with the digital and the made-up, and the real and the naturally beautiful was seen through the prism of computer-generated graphics.
The Lord's words are hurtful, especially if one does not see the real and the true—especially if one has been co-opted totally by fake news and one-liners from mini-blogs. But the hurt I speak of is the one that hurts me, too—that kind of spiritual blindness that prevents one from seeing divine insights that emanate from even the most mundane realities that stare us in the face.
"Can a blind person guide another blind person?"
We priests and preachers cannot afford to be called blind guides. But blind guides we shall be if we cannot see the real and the true for the simple reason that we do not look anymore—for God, for His will, for what He loves and wishes that we would do more of.
Last year, Archbishop Socrates Villegas, talking about "homily abuse," alluded to this form of blindness—the kind that we acquire because we do not know how to listen anymore, which is akin to what I refer to as the inability to look around and see.
Looking for God demands discipline. And we can only learn it by doing. Fr. Chito Dimaranan, SDB
---
reflection question
How do you look for God's will for your life?
Dearest God, may I continue to look for You in the daily events of my life—in the big and small details that happen each day. Amen.
Today, I pray for: ______________________________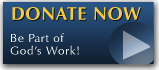 The FEAST is one of the happiest places on earth.

Click Here to find a Feast near you!
KERYGMA TV! is BACK
KERYGMA TV is on a new time slot and new channel Sundays 8 a.m. at IBC 13
Need Counseling? No Landline?
Now, you can use your mobile phone to call a friend for counseling at 09228407031. Or you may call our landlines 7266728, 7264709, 7259999 Mon-Fri 24-hrs, Sat 6am-5pm, Sun 6am-10am
BO BLOGS!
Go to Bo's Official Site and read his almost daily blog! Its not news, but thoughts and musings of Bo Sanchez. Get to know Bo in a more personal way --and find out what it means to live the life of a preacher. You get to enrich your faith as well.
DONATION
Remember to always donate your "first fruits"-not the last. Click on the "Donation" Box under the members menu - and you'll even see links to the nearest branches of the Banks where you can deposit.