READINGS for 2021-09-09
Grace to Forgive
"Love your enemies, do good to those who hate you." – Luke 6:27
We disagreed with each other's ideas at work and got irked by our respective requests. We tried to discuss about these differences and arrive at a compromise, but still, we disagreed on so many other things. So, I decided to just let it go and ignore him. This cold treatment went on for years.
Then one day, he submitted his resignation letter. I couldn't let him leave without patching things up, so on his last day, I approached him. With a shaky voice, I sincerely apologized for the times we argued and hated him in my heart. He accepted my apology. There were a few tears, but there was laughter too. Now, even if we no longer work together, we still ask how the other is doing. When we bump into each other on special occasions, we'd give each other a hug and catch up.
Loving our neighbor is one of the greatest commandments, and living it out can be our greatest struggle, too. Some people are easy to love while others are not. Yet Jesus calls us to do so, however difficult it may be. With a humble heart and His grace, it's possible. Ruby Albino (r_jean07@yahoo.com)
---
reflect
Are there people in your life that you find hard to forgive? Remember them in prayer today and ask God how to love them.
For the many times You have looked past my misgivings, Lord, thank You. Help me to do the same to others. Amen.
---
St. Peter Claver, priest, pray for us.
First Reading | Colossians 3:12-17
Love is the mortar that binds together all of God's gifts into our way of life. Without love, everything we do and say is empty and meaningless. With love, we can establish God's Kingdom in the midst of a hostile world. Love is about the decisions we make that have little to do with feelings. Let us choose the path of love no matter what the cost.
12 Brothers and sisters: put on, as God's chosen ones, holy and beloved, heartfelt compassion, kindness, humility, gentleness, and patience, 13 bearing with one another and forgiving one another, if one has a grievance against another; as the Lord has forgiven you, so must you also do. 14 And over all these put on love, that is, the bond of perfection. 15 And let the peace of Christ control your hearts, the peace into which you were also called in one Body. And be thankful. 16 Let the word of Christ dwell in you richly, as in all wisdom you teach and admonish one another, singing psalms, hymns, and spiritual songs with gratitude in your hearts to God. 17 And whatever you do, in word or in deed, do everything in the name of the Lord Jesus, giving thanks to God the Father through him.
---
Responsorial Psalm | Psalm 150:1-2, 3-4, 5-6
R: Let everything that breathes praise the Lord!
1 Praise the Lord in his sanctuary, praise him in the firmament of his strength. 2 Praise him for his mighty deeds, praise him for his sovereign majesty. (R) 3 Praise him with the blast of the trumpet, praise him with lyre and harp, 4 praise him with timbrel and dance, praise him with strings and pipe. (R) 5 Praise him with sounding cymbals, praise him with clanging cymbals. 6 Let everything that has breath praise the Lord! Alleluia. (R)
---
Gospel | Luke 6:27-38
Emotions are a lousy guide to the Christian way of life. Christianity is living the truth about God and humanity. The key to a life of holiness is not how we feel but the decisions we make to embrace the truth God reveals to us in the Scriptures and prayer. We need to engage all our God-given faculties in our quest for holiness. Let us use our gifts to achieve this end.
Gospel Acclamation
If we love one another, God remains in us, and his love is brought to perfection in us.
27 Jesus said to his disciples, "To you who hear I say, love your enemies, do good to those who hate you, 28 bless those who curse you, pray for those who mistreat you. 29 To the person who strikes you on one cheek, offer the other one as well, and from the person who takes your cloak, do not withhold even your tunic. 30 Give to everyone who asks of you, and from the one who takes what is yours do not demand it back. 31 Do to others as you would have them do to you. 32 For if you love those who love you, what credit is that to you? Even sinners love those who love them. 33 And if you do good to those who do good to you, what credit is that to you? Even sinners do the same. 34 If you lend money to those from whom you expect repayment, what credit is that to you? Even sinners lend to sinners, and get back the same amount. 35 But rather, love your enemies and do good to them, and lend expecting nothing back; then your reward will be great and you will be children of the Most High, for he himself is kind to the ungrateful and the wicked. 36 Be merciful, just as also your Father is merciful. 37 "Stop judging and you will not be judged. Stop condemning and you will not be condemned. Forgive and you will be forgiven. 38 Give and gifts will be given to you; a good measure, packed together, shaken down, and overflowing, will be poured into your lap. For the measure with which you measure will in return be measured out to you."
---
"And God said, 'Love your enemy,' and I obeyed Him and loved myself." (Kahlil Gibran)
---
Read the Bible in one year! Read JEREMIAH 21 - 24 today.
Fall In
The world talks about the inevitability of love. One falls in love. One chances upon another person who becomes special to him or her. When this love comes knocking at the door, one cannot help but allow it to happen, then nature takes it course. In a real sense, one has no choice but to be in love. This is what is known in Greek as eros.
The kind of love that parents have for their children and vice versa is also naturally built in, and therefore, shares in that inevitability. We grow up naturally loving those who care and provide for us, those who, figuratively and biblically speaking, "sprung from our loins." This is known as philia.
But there is a love that is not inborn or not natural to us. This is both a gift, a grace from above—and a responsibility. It is a divinely-infused virtue. It is a power from God given to us together with sanctifying grace when He took possession of our hearts in baptism. As a divine and human virtue, it can lie hidden and unused—a power unharnessed, a gift unopened, a capacity for good unutilized. This is what agape or Christian love is.
The Lord today talks about this. Admittedly, agape is most difficult in such a way that, for many people, it sounds an impossible feat of nature. But with grace, that divine virtue is not just possible but actually commanded by the Lord. This great mandatum to love others, including one's enemies, is at the heart of the newness of the Christian Gospel.
I have admitted once before in this publication how difficult it is for me to love those who wish me evil, those who do not want me to succeed, and those who always impute an evil intention to whatever I do. But this reflection is neither about envy nor about other people. This reflection is for me and for you. When push comes to shove, the issue of Christian charity is what separates the men from the boys. One just has to do it. Fall in, then love. Fr. Chito Dimaranan, SDB
---
reflection reflection
What is Christian love calling you to do right now?
Teach me to love like You do, O Lord. Amen.
Today, I pray for: __________________________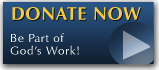 The FEAST is one of the happiest places on earth.

Click Here to find a Feast near you!
KERYGMA TV! is BACK
KERYGMA TV is on a new time slot and new channel Sundays 8 a.m. at IBC 13
Need Counseling? No Landline?
Now, you can use your mobile phone to call a friend for counseling at 09228407031. Or you may call our landlines 7266728, 7264709, 7259999 Mon-Fri 24-hrs, Sat 6am-5pm, Sun 6am-10am
BO BLOGS!
Go to Bo's Official Site and read his almost daily blog! Its not news, but thoughts and musings of Bo Sanchez. Get to know Bo in a more personal way --and find out what it means to live the life of a preacher. You get to enrich your faith as well.
DONATION
Remember to always donate your "first fruits"-not the last. Click on the "Donation" Box under the members menu - and you'll even see links to the nearest branches of the Banks where you can deposit.