READINGS for 2021-09-08
Feast of the Nativity of the Blessed Virgin Mary
STAY WHERE GOD PLANTS YOU
"Joseph, son of David, do not be afraid to take Mary your wife into your home." – Matthew 1:20
Life has never been the same since I started serving the Lord. I attend at least two meetings during weekdays, and weekends are my busiest because I have to prepare for Sunday service. I'm at The Feast on Sundays from 8 a.m. to 2 p.m.—sometimes longer if I have a meeting. I work full time in our real estate business, but I spend so much time in ministry that it feels like my real full-time work.
At one point, my friend asked me, "Don't you ever get tired of giving so much of your time to ministry?" I smiled and gave an honest answer, "Yes, sometimes I get tired. But it's not enough to make me stop. My God-purpose is to serve people."
Joseph almost walked away from God's purpose by divorcing Mary. But he didn't. Instead, he took her as his wife. Many times I also wanted to walk away from ministry. And I'm glad I remained where God called me to stay.
There's always a purpose why we are where we are and why we're doing what we're doing. Audee Villaraza (audee@homediscovery.com.ph)
---
reflect
Ask yourself these questions: What am I doing here? Why did God allow me to be in this place and situation? What is His purpose for me at this stage of my life?
Lord, reveal Your purpose for my life and give me endurance to follow it.
---
St. Adrian, pray for us.
Feast of the Nativity of the Blessed Virgin Mary
First Reading | Micah 5:1-4 (or Romans 8:28-30)
We celebrate Mother Mary's birthday today. We give thanks to God for her life. Apart from being the mother of Jesus, Mary's greatness lies in her obedience to God's will. If we aspire for greatness in God's Kingdom, then we must obey His will.
1 Brothers and sisters: You, Bethlehem-Ephrathah too small to be among the clans of Judah, from you shall come forth for me one who is to be ruler in Israel; whose origin is from of old, from ancient times. 2 (Therefore the Lord will give them up, until the time when she who is to give birth has borne, and the rest of his brethren shall return to the children of Israel.) 3 He shall stand firm and shepherd his flock by the strength of the Lord, in the majestic name of the Lord, his God; and they shall remain, for now his greatness shall reach to the ends of the earth; 4 he shall be peace.
---
Responsorial Psalm | Psalm 13:6, 6
R: With delight I rejoice in the Lord.
6 Though I trusted in your mercy, let my heart rejoice in your salvation. (R) Let me sing of the Lord, "He has been good to me." (R)
Gospel | Matthew 1:1-16, 18-23 (or Matthew 1:18-23)
Mary never calls attention to herself. She is the epitome of an obedient disciple whose only desire is to hear God's Word and follow it. Let us pray for the grace to follow her path of discipleship. Let us rememberthat, with God's grace, we can do anything.
Gospel Acclamation
Blessed are you, holy Virgin Mary, deserving of all praise; from you rose the sun of justice, Christ our God.
1 The Book of the genealogy of Jesus Christ, the son of David, the son of Abraham. 2 Abraham became the father of Isaac, Isaac the father of Jacob, Jacob the father of Judah and his brothers. 3 Judah became the father of Perez and Zerah, whose mother was Tamar. Perez became the father of Hezron, Hezron the father of Ram, 4 Ram the father of Amminadab. Amminadab became the father of Nahshon, Nahshon the father of Salmon, 5 Salmon the father of Boaz, whose mother was Rahab. Boaz became the father of Obed, whose mother was Ruth. Obed became the father of Jesse, 6 Jesse the father of David the king. David became the father of Solomon, whose mother had been the wife of Uriah. 7 Solomon became the father of Rehoboam, Rehoboam the father of Abijah, Abijah the father of Asaph. 8 Asaph became the father of Jehoshaphat, Jehoshaphat the father of Joram, Joram the father of Uzziah. 9 Uzziah became the father of Jotham, Jotham the father of Ahaz, Ahaz the father of Hezekiah. 10 Hezekiah became the father of Manasseh, Manasseh the father of Amos, Amos the father of Josiah. 11 Josiah became the father of Jechoniah and his brothers at the time of the Babylonian exile. 12 After the Babylonian exile, Jechoniah became the father of Shealtiel, Shealtiel the father of Zerubbabel, 13 Zerubbabel the father of Abiud. Abiud became the father of Eliakim, Eliakim the father of Azor, 14 Azor the father of Zadok. Zadok became the father of Achim, Achim the father of Eliud, 15 Eliud the father of Eleazar. Eleazar became the father of Matthan, Matthan the father of Jacob, 16 Jacob the father of Joseph, the husband of Mary. Of her was born Jesus who is called the Christ. 18 Now this is how the birth of Jesus Christ came about. When his mother Mary was betrothed to Joseph, but before they lived together, she was found with child through the Holy Spirit. 19 Joseph her husband, since he was a righteous man, yet unwilling to expose her to shame, decided to divorce her quietly. 20 Such was his intention when, behold, the angel of the Lord appeared to him in a dream and said, "Joseph, son of David, do not be afraid to take Mary your wife into your home. For it is through the Holy Spirit that this child has been conceived in her. 21 She will bear a son and you are to name him Jesus, because he will save his people from their sins." 22 All this took place to fulfill what the Lord had said through the prophet: 23 Behold, the virgin shall be with child and bear a son, and they shall name him Emmanuel, which means "God is with us."
---
"Mary's greatness consists in the fact that she wants to
magnify God, not herself." (Pope Emeritus Benedict XVI)
---
Read the Bible in one year! Read JEREMIAH 17 - 20 today.
Feast of the Nativity of the Blessed Virgin Mary
Handmaiden
There are times when I think children's birthday celebrations are not about them but about their parents. There are those who splurge especially on their child's first birthday. But the law of diminishing returns soon takes over. There is less fanfare, less preparations, and less expenditures as the child gets older.
This leads us to ask about the true nature and rationale of birthday celebrations. It seems to me that the only valid and real reason for it has to do with considering the person as basically a gift to others. And since the person's birth is synonymous with the appearance of that gift to the community, to family, to others, then it behooves all who benefit from that gift of personhood to celebrate for and with him or her.
So, why celebrate Mary's birthday?
There are only three birthday feasts in the Roman Catholic calendar—Christmas, John the Baptist's nativity, and that of the Blessed Virgin Mary. If we go by the above, then we can safely assume that the whole believing community, which is the Church, rejoices and celebrates on account of the great gift that all three represent for the Church and for the world.
The Philippines has a special love affair with the Mother of Christ. There are more people who attend Mass today than in other Marian feast days and solemnities. We Filipinos simply splurge, spiritually speaking, on this day. And this is not to say she deserves none of it. She definitely does, for even the scant biblical data are clear on at least one truth about the Mother of Christ. She called herself "handmaiden" (doule or servant). She sought none of the honors now accorded her. She even questioned it: "How can this be since I do not know man?" She did not actively work for self-promotion but lived a hidden life, far from the approving gaze of humanity. She suffered for being the Mother of Christ—sufferings that culminated at the foot of the Cross. She obeyed to the full the will of God. How can one not celebrate her birth? Fr. Chito Dimaranan, SDB
---
reflection reflection
What is Mama Mary's role in your life? How has she affected your life?
Dearest God, thank You for the birth of Mama Mary. And thank You for giving her to us as our mother too. Amen.
Today, I pray for: __________________________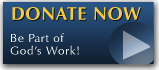 The FEAST is one of the happiest places on earth.

Click Here to find a Feast near you!
KERYGMA TV! is BACK
KERYGMA TV is on a new time slot and new channel Sundays 8 a.m. at IBC 13
Need Counseling? No Landline?
Now, you can use your mobile phone to call a friend for counseling at 09228407031. Or you may call our landlines 7266728, 7264709, 7259999 Mon-Fri 24-hrs, Sat 6am-5pm, Sun 6am-10am
BO BLOGS!
Go to Bo's Official Site and read his almost daily blog! Its not news, but thoughts and musings of Bo Sanchez. Get to know Bo in a more personal way --and find out what it means to live the life of a preacher. You get to enrich your faith as well.
DONATION
Remember to always donate your "first fruits"-not the last. Click on the "Donation" Box under the members menu - and you'll even see links to the nearest branches of the Banks where you can deposit.