READINGS for 2021-09-07
Abounding in thanksgiving. – Colossians 2:7
For the longest time, I've wanted to go back to daily Mass but never got to do so for several reasons—OK, maybe excuses!

The first Sunday that actual Masses were disallowed during the pandemic, I wondered: How do we survive this difficult time without the grace of the Eucharist? But a day after the enhanced community quarantine was declared, I was relieved. Because every single day, there were several Masses online that I could attend. I'd join the morning Mass before starting work—a big blessing even if I could only receive Jesus spiritually.
On Easter Sunday, I got the biggest blessing when our parish priest brought the Blessed Sacrament around the village. Jesus passed by our house twice! The feeling of seeing Him again physically in the Blessed Sacrament was something I didn't anticipate. I cried as I bowed in front of Him. It was definitely one great Easter blessing that I will forever treasure—that in the time of COVID-19, Jesus visited us. Tess V. Atienza (theresa.a@shepherdsvoice.com.ph)
---
reflect
What greatest blessing did you receive during the COVID-19 pandemic?
Thank You, dearest Jesus, because You remembered to stay with us throughout our COVID-19 journey. Amen.
---
St. Regina, pray for us.
First Reading | Colossians 2:6-15
There are many rational, second-hand philosophies masquerading as wisdom and truth in today's world. Taking a closer look, we will discover how empty they are. But people seem to be too busy to do this and are fooled by the lies being propagated as solutions to the world's problems. Even those in the heart of the Church can be led astray by these lies.
6 Brothers and sisters: As you received Christ Jesus the Lord, walk in him, 7 rooted in him and built upon him and established in the faith as you were taught, abounding in thanksgiving. 8 See to it that no one captivate you with an empty, seductive philosophy according to the tradition of men, according to the elemental powers of the world and not according to Christ. 9 For in him dwells the whole fullness of the deity bodily, 10 and you share in this fullness in him, who is the head of every principality and power. 11 In him you were also circumcised with a circumcision not administered by hand, by stripping off the carnal body, with the circumcision of Christ. 12 You were buried with him in baptism, in which you were also raised with him through faith in the power of God, who raised him from the dead. 13 And even when you were dead in transgressions and the uncircumcision of your flesh, he brought you to life along with him, having forgiven us all our transgressions; 14 obliterating the bond against us, with its legal claims, which was opposed to us, he also removed it from our midst, nailing it to the cross; 15 despoiling the principalities and the powers, he made a public spectacle of them, leading them away in triumph by it.
---
Responsorial Psalm | Psalm 145:1-2, 8-9, 10-11
R: The Lord is compassionate toward all his works.
1 I will extol you, O my God and King, and I will bless your name forever and ever. 2 Every day will I bless you, and I will praise your name forever and ever. (R) 8 The Lord is gracious and merciful, slow to anger and of great kindness. 9 The Lord is good to all and compassionate toward all his works. (R) 10 Let all your works give you thanks, O Lord, and let your faithful ones bless you. 11 Let them discourse of the glory of your Kingdom and speak of your might. (R)
---
Gospel | Luke 6:12-19
Jesus is a man of prayer. Do we follow His example? Do we take time out to seek the Lord in prayer every day? There is no valid excuse for failing to pray. Prayer is our lifeblood. Without prayer, our spirit will die.
Gospel Acclamation
I chose you from the world, that you may go and bear fruit that will last, says the Lord.
12 Jesus departed to the mountain to pray, and he spent the night in prayer to God. 13 When day came, he called his disciples to himself, and from them he chose Twelve, whom he also named Apostles: 14 Simon, whom he named Peter, and his brother Andrew, James, John, Philip, Bartholomew, 15 Matthew, Thomas, James the son of Alphaeus, Simon who was called a Zealot, 16 and Judas the son of James, and Judas Iscariot, who became a traitor. 17 And he came down with them and stood on a stretch of level ground. A great crowd of his disciples and a large number of the people from all Judea and Jerusalem and the coastal region of Tyre and Sidon 18 came to hear him and to be healed of their diseases; and even those who were tormented by unclean spirits were cured. 19 Everyone in the crowd sought to touch him because power came forth from him and healed them all.
---
"He has the power to heal and strengthen the soul. He is
Jesus Christ." (Peter G. Malm)
---
Read the Bible in one year! Read JEREMIAH 13 - 16 today.
Crowds and Multitudes
The plot does not just thicken for Christ, so to speak, with Pharisees on His tail, trailing Him to find something wrong in what He does. Crowds also become large and become a great multitude. The calling of the Twelve Apostles appears to have a multiplier effect. With the Twelve in tow, Christ is no longer a solitary prophet and teacher. He had a full panoply of fully grown men, successful in their own right at what they did, to not only stand in for Him, but to do as He did.
We know that later, some would even die a martyr's death like Him and would reach out to more people in faraway places to spread the Good News of the Kingdom.
It is sobering and humbling to think that Christ works in and through those whom He called to follow Him more closely in ministry. Indeed, while it is true that God can effect salvation in any way, by His own power, the fact is that He chose to send His only begotten Son, who in turn called and sent others, beginning with the Twelve, to spread the Good News. It is heartening to realize just how God trusts in and makes use of weak people like Simon Peter, James, John, and the rest to do a task so noble that nobody can ever feel worthy of doing.
In our times, the crowds and multitudes are no longer hanging on our lips. Their connection with God has been covered up by cyber networking. The young have been teleported by the SIM card to different portals other than the portals of heaven. In a suicide-ridden world, many millennials have become, truth to tell, rudderless and aimless wanderers in the worldwide web for one simple reason—they have lost their capacity to wonder, to search for things that go beyond certainty. Instead of mystery, what they have is mastery of all imaginable questions, answered for the most part by Mr. Google and the gender-bender Siri.
We need the likes of the Twelve who never copped out despite obstacles. We need large crowds and great multitudes now to balance the spiritually-void world of the digital continent. Are you up to it? Fr. Chito Dimaranan, SDB
---
reflection question
If Jesus were to call you today as He called the Apostles, how will you respond?
Dearest God, may I be a worthy channel of the Good News. Use me. Amen.
Today, I pray for: _______________________________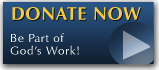 The FEAST is one of the happiest places on earth.

Click Here to find a Feast near you!
KERYGMA TV! is BACK
KERYGMA TV is on a new time slot and new channel Sundays 8 a.m. at IBC 13
Need Counseling? No Landline?
Now, you can use your mobile phone to call a friend for counseling at 09228407031. Or you may call our landlines 7266728, 7264709, 7259999 Mon-Fri 24-hrs, Sat 6am-5pm, Sun 6am-10am
BO BLOGS!
Go to Bo's Official Site and read his almost daily blog! Its not news, but thoughts and musings of Bo Sanchez. Get to know Bo in a more personal way --and find out what it means to live the life of a preacher. You get to enrich your faith as well.
DONATION
Remember to always donate your "first fruits"-not the last. Click on the "Donation" Box under the members menu - and you'll even see links to the nearest branches of the Banks where you can deposit.