READINGS for 2021-09-06
I LOVE YOU JUST THE SAME
Then Jesus said to them, "I ask you, which is
lawful on the Sabbath: to do good or to do
evil, to save life or to destroy it?" – Luke 6:9
My daughter came home one day shaking with fear. I was worried as I asked what she was afraid of. She extended her hand and there it was—her report card. I browsed through it and saw a couple of subjects with grades under 80. I immediately swung my hand. She closed her eyes in anticipation of a spanking. Instead, I smiled and placed my hand on her shoulder. "It's OK, anak. You are more than your grades. I love you just the same."
The world gives us so many rules to follow. We should act like this, we should follow that, we should parent our children this way, children must have grades like this, and so on. These are all but guidelines. At the end of the day, what matters is what's inside our hearts and how we make the world a better place.
More than keeping score of our successes and failures, our Father in heaven looks at how much we have loved. He says to us, "It's OK, My child. I love you just the same." Monching Bueno (ramon_bueno@yahoo.com )
---
reflect
Do you love people based on their performance? Or do you love them for who they are?
Father, thank You for Your love. Grant us the grace to forgive and love like You. In Jesus' name. Amen.
---
St. Dionysius, pray for us.
First Reading | Colossians 1:24–2:3
The opening line of today's reading is fascinating. What is lacking in the suffering of Christ for His Church? This suggests that Christ's suffering seems inadequate. What does Paul mean by this? Maybe he refers to our need to ensure that the Gospel deeply penetrates our lives and society.
24 Brothers and sisters: I rejoice in my sufferings for your sake, and in my flesh I am filling up what is lacking in the afflictions of Christ on behalf of his Body, which is the Church, 25 of which I am a minister in accordance with God's stewardship given to me to bring to completion for you the word of God, 26 the mystery hidden from ages and from generations past. But now it has been manifested to his holy ones, 27 to whom God chose to make known the riches of the glory of this mystery among the Gentiles; it is Christ in you, the hope for glory. 28 It is he whom we proclaim, admonishing everyone and teaching everyone with all wisdom, that we may present everyone perfect in Christ. 29 For this I labor and struggle, in accord with the exercise of his power working within me. 2:1 For I want you to know how great a struggle I am having for you and for those in Laodicea and all who have not seen me face to face, 2 that their hearts may be encouraged as they are brought together in love, to have all the richness of fully assured understanding, for the knowledge of the mystery of God, Christ, 3 in whom are hidden all the treasures of wisdom and knowledge.
---
Responsorial Psalm | Psalm 62:6-7, 9
R: In God is my safety and my glory.
6 Only in God be at rest, my soul, for from him comes my hope. 7 He only is my rock and my salvation, my stronghold; I shall not be disturbed. (R) 9 Trust in him at all times, O my people! Pour out your hearts before him; God is our refuge! (R)
---
Gospel | Luke 6:6-11
Jesus confronts the Jewish leaders. He probably knows this is the only way to get their attention and listen to what He has to say. Otherwise, they will ignore Him completely or ridicule him for being a crank preacher whose ideas are contrary to the Law of Moses.
Gospel Acclamation
My sheep hear my voice, says the Lord; I know them, and they follow me.
6 On a certain sabbath Jesus went into the synagogue and taught, and there was a man there whose right hand was withered. 7 The scribes and the Pharisees watched him closely to see if he would cure on the sabbath so that they might discover a reason to accuse him. 8 But he realized their intentions and said to the man with the withered hand, "Come up and stand before us." And he rose and stood there. 9 Then Jesus said to them, "I ask you, is it lawful to do good on the sabbath rather than to do evil, to save life rather than to destroy it?" 10 Looking around at them all, he then said to him, "Stretch out your hand." He did so and his hand was restored. 11 But they became enraged and discussed together what they might do to Jesus.
---
"For the Son of Man is Lord even of the Sabbath day."
(Matthew 12:8)
---
Read the Bible in one year! Read JEREMIAH 9 - 12 today.
Stretch Out Your Hand
We know how monkeys are captured in the wild. They poke their fingers and hand into a small hole of a coconut in their attempt to grasp something they prize and they would not let go of it. At some point, the poor monkey has something in its hold alright, but it cannot really have it. Soon, the heavy burden of a coconut weighing down on its arms would make it easy captive.
This reflection veers away—for a change—from the annoying Pharisees. I would like to focus more on the man whose right hand was withered. Apocryphal writings speak of that man as a stonemason, for a stonemason to lose the power of a right hand is almost like a death sentence.
The setting was a synagogue where Jesus was teaching prior to His encounter with the sick man. It was, of course, a perfect trap as far as the Pharisees were concerned. But then again, this reflection is not about them.
I remember many years ago as a high school student when I sprained a finger of my right hand badly at a football game. It swelled real bad, apart from being so painful for days. My routine was affected. Things that I took for granted all of a sudden became an ordeal—from washing my face to putting on clothes. I could neither write nor type. But at least, unlike the man with a withered right hand, I could extend my hand. I asked for help from one of our teachers who was an expert in "hilot" (traditional Filipino healing massage).
Sometimes, the cure has to do with facing the ailment head-on. It may be counterintuitive, but vaccines, I was told, precisely work that way. They just make the person a little sick so his natural antibodies can kick in and work out a cure.
The Lord asked the man the unthinkable. The cure was precisely the malady: "Stretch out your hand!" It was as much a plea for help on the part of the sick man as an effort to participate in the cure he asked for. Fr. Chito Dimaranan, SDB
---
reflection question
Is there any area of your life that you want Jesus to heal right now? Ask Him.
Dearest God, please heal me of my brokenness. Amen.
Today, I pray for: ____________________________________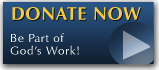 The FEAST is one of the happiest places on earth.

Click Here to find a Feast near you!
KERYGMA TV! is BACK
KERYGMA TV is on a new time slot and new channel Sundays 8 a.m. at IBC 13
Need Counseling? No Landline?
Now, you can use your mobile phone to call a friend for counseling at 09228407031. Or you may call our landlines 7266728, 7264709, 7259999 Mon-Fri 24-hrs, Sat 6am-5pm, Sun 6am-10am
BO BLOGS!
Go to Bo's Official Site and read his almost daily blog! Its not news, but thoughts and musings of Bo Sanchez. Get to know Bo in a more personal way --and find out what it means to live the life of a preacher. You get to enrich your faith as well.
DONATION
Remember to always donate your "first fruits"-not the last. Click on the "Donation" Box under the members menu - and you'll even see links to the nearest branches of the Banks where you can deposit.