READINGS for 2021-09-05
DO NOT FEAR, GOD IS HERE
Say to the fearful of heart: Be strong, do not fear! Here is your God, he comes with vindication; with divine recompense he comes to save you. – Isaiah 35:4
When I was a kid, I was afraid of many things—the dark, cockroaches, ghosts, and a host of other things. Every time I was afraid, my parents would try to embolden me by saying, "You can do it. You're a big boy now," or "Don't be afraid. Just be brave." But none of those encouraging words worked. The only thing that would calm my fears was when my parents would say, "Don't worry, Daddy and Mommy are here."
That's the power of presence. As a kid, it's so much more comforting to know that someone bigger and stronger is fighting with me and for me. Plus, I know my parents are willing to lay down their lives for me.
Now, imagine God is with you. Wouldn't it make you indestructible?
Is there fear in your heart? Go to God. Let Him embrace you. He whispers to you, "Don't worry, I am here. I will save you." Velden Lim (veldenlim@gmail.com)
---
reflect
Knowing you are not alone in your battle gives you supernatural strength in the face of fear. God is with you. You can do this together.
Father, in the face of fear, reassure me with Your loving presence. Amen.
---
St. Teresa of Calcutta, pray for us.
TWENTY-THIRD SUNDAY IN ORDINARY TIME
First Reading | Isaiah 35:4-7
Sometimes, God sends a prophet to encourage the people. Today, Isaiah speaks to those who have been exiled in a foreign land. A life in exile is difficult and they need comfort and encouragement. We will need these as we spread the Gospel. A good disciple of Jesus needs humility. Let us pray for the grace to be humble and ask for the help we need.
4 Thus says the Lord, "Say to those whose hearts are frightened: be strong, fear not! Here is your God, he comes with vindication; with divine recompense he comes to save you. 5 Then will the eyes of the blind be opened, the ears of the deaf be cleared; 6 then will the lame leap like a stag, then the tongue of the dumb will sing. Streams will burst forth in the desert, and rivers in the steppe. 7 The burning sands will become pools, and the thirsty ground, springs of water."
---
Responsorial Psalm | Psalm 146:6-7, 8-9, 9-10
R: Praise the Lord, my soul!
6 The God of Jacob keeps faith forever, 7 secures justice for the oppressed, gives food to the hungry. The Lord sets captives free. (R) 8 The Lord gives sight to the blind; the Lord raises up those that were bowed down. The Lord loves the just; 9 the Lord protects strangers. (R) The fatherless and the widow the Lord sustains, but the way of the wicked he thwarts. 10 The Lord shall reign forever; your God, O Zion, through all generations. Alleluia. (R)
---
Second Reading | James 2:1-5
God does not play favorites nor should we. Today's reading reminds us to treat everyone equally, regardless of faith, ethnicity, color, or race. Let us welcome people in our Christian communities despite having messy realities. While we do not disregard rules of morality, we still embrace the truth and move toward wholeness and holiness.
1 My brothers and sisters, show no partiality as you adhere to the faith in our glorious Lord Jesus Christ. 2 For if a man with gold rings and fine clothes comes into your assembly, and a poor person in shabby clothes also comes in, 3 and you pay attention to the one wearing the fine clothes and say, "Sit here, please," while you say to the poor one, "Stand there," or "Sit at my feet," 4 have you not made distinctions among yourselves and become judges with evil designs? 5 Listen, my beloved brothers and sisters. Did not God choose those who are poor in the world to be rich in faith and heirs of the kingdom that he promised to those who love him?
---
Gospel | Mark 7:31-37
Jesus healed a deaf man and the people were amazed. Sometimes, we need healing from our individual deafness and blindness. As Jesus told them, "Many people look but do not see; they hear but do not understand." In the past, there were people who had the power to address problems but turned a blind eye and allowed injustices to happen. We must embrace the truth and live it even though it can be challenging and difficult.
Gospel Acclamation
Jesus proclaimed the Gospel of the Kingdom and cured every disease among the people.
31 Again Jesus left the district of Tyre and went by way of Sidon to the Sea of Galilee, into the district of the Decapolis. 32 And people brought to him a deaf man who had a speech impediment and begged him to lay his hand on him. 33 He took him off by himself away from the crowd. He put his finger into the man's ears and, spitting, touched his tongue; 34 then he looked up to heaven and groaned, and said to him, "Ephphatha!" that is, "Be opened!" 35 And immediately the man's ears were opened, his speech impediment was removed, and he spoke plainly. 36 He ordered them not to tell anyone. But the more he ordered them not to, the more they proclaimed it. 37 They were exceedingly astonished and they said, "He has done all things well. He makes the deaf hear and the mute speak."
---
"I believe in the power of Jesus Christ to resolve any
difficulty, to remove any weakness, to heal any disease."
(Norman Vincent Peale)
---
Read the Bible in one year! Read JEREMIAH 5 - 8 today.
Extravagant Proclamation
The Lord was in hostile, pagan territory. Tyre, Sidon, Decapolis—they all sounded negative to puritan Jews. No one would do so much as waste time and energy for the people who lived there. But the Lord who was sent to save and do good knew no such boundaries.
Early last year, Taal Volcano acted up after years of inactivity. It spewed a column of ash up into the sky, piercing the otherwise peaceful and cool January skies, sending tons of smoke and ash all the way to Metro Manila. Hundreds of thousands were turned into dazed evacuees in a matter of hours. Relief operations began to churn in days. As usual, Church groups and individual Catholics mobilized themselves to respond to the sudden needs of reluctant evacuees.
Help came from everywhere and directed at everyone. It did not matter what the needy believed in or whether they believed in God at all. It did not matter whether they were Catholics or not. Those who needed help received help as fellow human beings not because they belonged to any religious group or other.
The Lord today helps a "deaf (man) who could barely speak." Presumably, coming as he does from the area, he was not one of them. He was not a Jew, but was in need of help. And help him, Jesus did. The details of how Jesus effected the cure are remarkable. He had only one goal, and the command said it: "Ephathah! Be opened!"
Interestingly, those who opened their mouths and proclaimed the good deed done on the man were the people who witnessed it. They were, in fact, extravagant in their proclamation. They did so with enthusiasm and panache.
When was the last time you proclaimed the nobility of those who did you a good turn? Alas! We Filipinos might not be the best at expressing thanks. The growing sense of entitlement among our people are a testament to this unsavory trait of ours—a trait similar to that of nine out ten lepers who never came back. Fr. Chito Dimaranan, SDB
---
reflection question
When did you last open your mouth extravagantly to tell others of the great favor God gave you?
Thank You for all You have done, are doing, and will do in my life, Lord. I am eternally grateful. Amen.
Today, I pray for: ________________________________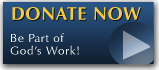 The FEAST is one of the happiest places on earth.

Click Here to find a Feast near you!
KERYGMA TV! is BACK
KERYGMA TV is on a new time slot and new channel Sundays 8 a.m. at IBC 13
Need Counseling? No Landline?
Now, you can use your mobile phone to call a friend for counseling at 09228407031. Or you may call our landlines 7266728, 7264709, 7259999 Mon-Fri 24-hrs, Sat 6am-5pm, Sun 6am-10am
BO BLOGS!
Go to Bo's Official Site and read his almost daily blog! Its not news, but thoughts and musings of Bo Sanchez. Get to know Bo in a more personal way --and find out what it means to live the life of a preacher. You get to enrich your faith as well.
DONATION
Remember to always donate your "first fruits"-not the last. Click on the "Donation" Box under the members menu - and you'll even see links to the nearest branches of the Banks where you can deposit.