READINGS for 2021-09-04
IT'S OK TO BE UNPOPULAR
But some Pharisees said, "Why are you breaking the law by harvesting grain
on the Sabbath?" – Luke 6:2
Whenever I hear about someone bashing Catholic lay preacher Bo Sanchez, it really breaks my heart—especially when they say all he does is "ask for your money" and those kinds of things.
Sometimes, I want to reply and tell them, "Hey, don't you know how humble and generous this person is? Why do you hate him?"
But knowing Brother Bo, he wouldn't want me to get into an argument. Instead, he'll encourage me to love his haters because that's what Jesus would do.
Jesus, the unblemished Lamb of God, was bashed and hated to the point of death—even when He came to save us all.
Friend, you might be the kindest or most helpful person in the world, but there will always be people who won't like you. And that's OK because it's not your job to please them.
Our main goal is to please God—the reason we should focus on what God says, not what other people say about us. JPaul Hernandez (jpaulmh@yahoo.com)
---
reflect
How do you respond with love to the people who don't like you?
Jesus, I ask You to increase my capacity to love. Fill me with Your love so I can learn how to love like You. Amen.
---
St. Rosalia, pray for us.
First Reading | Colossians 1:21-23
Today, Paul speaks about the power of forgiveness and its ability to unite factions. If only the leaders with the mandate to change things would listen to the call of forgiveness and reconciliation, then more conflicts will be resolved through peaceful means.
21 Brothers and sisters: You once were alienated and hostile in mind because of evil deeds; 22 God has now reconciled in his fleshly Body of Christ through his death, to present you holy, without blemish, and irreproachable before him, 23 provided that you persevere in the faith, firmly grounded, stable, and not shifting from the hope of the Gospel that you heard, which has been preached to every creature under heaven, of which I, Paul, am a minister.
---
Responsorial Psalm | Psalm 54:3-4, 6, 8
R: God himself is my help.
3 O God, by your name save me, and by your might defend my cause. 4 O God, hear my prayer; hearken to the words of my mouth. (R) 6 Behold, God is my helper; the Lord sustains my life. 8 Freely will I offer you sacrifice; I will praise your name, O Lord, for its goodness. (R)
---
Gospel | Luke 6:1-5
A person's needs come before ritual practices that may impact life and worship. The human person must be treated with dignity no matter what he or she has done. This is critical to our understanding of humanity. Let us pray and work for the revision of laws in our society to promote and protect human dignity.
Gospel Acclamation
I am the way and the truth and the life, says the Lord; no one comes to the Father except through me.
1 While Jesus was going through a field of grain on a sabbath, his disciples were picking the heads of grain, rubbing them in their hands, and eating them. 2 Some Pharisees said, "Why are you doing what is unlawful on the sabbath?" 3 Jesus said to them in reply, "Have you not read what David did when he and those who were with him were hungry? 4 How he went into the house of God, took the bread of offering, which only the priests could lawfully eat, ate of it, and shared it with his companions." 5 Then he said to them, "The Son of Man is lord of the sabbath."
---
What is more important for you—to go to Sunday Mass or
take care of a sick loved one at home? Why?
---
Read the Bible in one year! Read JEREMIAH 1 - 4 today.
Rising Star?
The Lord must have been getting on the Pharisees' nerves. He was attracting not just crowds who were hungry for signs (miracles), but also people who were figuratively hanging on His lips, waiting for His next quotable quote and ponderous thoughts. He was, to use a contemporary phrase, "a rising star."
Almost two years ago, there was a similar rising star in the military firmament in our divided nation. Without in any way going into the polemics of party affiliations, suffice it to say that such rising stars do accumulate peering and watchful eyes, all waiting for the slightest mistake and vultures would immediately come pouncing in. Like other hated politicians before him, he made that unfortunate telephone call to subordinates. It was tantamount to a smoking gun that immediately was seen to point to his guilt as a corrupt military officer.
The rising star that was Jesus had His own rising action moment. The plot was thickening and everything was moving toward a climax where the story must come to either a tragic or happy resolution. The Pharisees were all eyes on Him. And their patient sleuthing paid off. They had their smoking gun evidence. Jesus was allowing His disciples to "break the Sabbath law." Or so they would like to believe. Preposterous as it may sound nowadays, that was enough for the experts of the law to pin Him down on. They missed the forest for they saw a tree of downright disobedience to the Sabbath discipline. Envy surely has clouded their vision. In their desire to highlight their ritual holiness, they simply had to put down the rising star.
Like in yesterday's Gospel passage, all it takes for us to be either on the side of the Lord or that of the Pharisees is the right internal attitude of openness. The Pharisees have decided long before that He was a con artist, a usurper, and worse, a blasphemer. But the crowds thought otherwise. For them, it was no longer a question of whether He was or was not a rising star. He was just Lord—Lord of the Sabbath. Need we look for more? Fr. Chito Dimaranan, SDB
---
reflection question
Do you have the right internal attitude to accept other people and their actions without judgment?
May I learn from Your unconditional acceptance of me and give the same to others.
Today, I pray for: _____________________________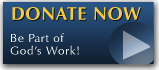 The FEAST is one of the happiest places on earth.

Click Here to find a Feast near you!
KERYGMA TV! is BACK
KERYGMA TV is on a new time slot and new channel Sundays 8 a.m. at IBC 13
Need Counseling? No Landline?
Now, you can use your mobile phone to call a friend for counseling at 09228407031. Or you may call our landlines 7266728, 7264709, 7259999 Mon-Fri 24-hrs, Sat 6am-5pm, Sun 6am-10am
BO BLOGS!
Go to Bo's Official Site and read his almost daily blog! Its not news, but thoughts and musings of Bo Sanchez. Get to know Bo in a more personal way --and find out what it means to live the life of a preacher. You get to enrich your faith as well.
DONATION
Remember to always donate your "first fruits"-not the last. Click on the "Donation" Box under the members menu - and you'll even see links to the nearest branches of the Banks where you can deposit.