READINGS for 2021-09-01
WHO ARE YOU PAYING ATTENTION TO?
But he rebuked them and did not allow them to speak. – Luke 4:41
I remember giving an entire series on spiritual warfare at The Feast held at the Philippine International Convention Center (PICC). In the middle of the series, PICC management called to tell us that we couldn't use the venue for the coming Feast because Meralco was cutting off all electric power the following Sunday. This was two days before The Feast.
From all angles, it was an impossible situation. How could we look for another venue in two days to fit 3,500 people? Some of my friends said, "This is a demonic oppression! This is a demonic attack. The devil clearly hates our series."
My answer: It's possible. But whether the devil did it or not isn't the most important question. It's this: "What is God doing?" I've always operated in this way. I don't pay attention to what the devil is doing but to what God is doing.
In the nick of time, before that Sunday, we found a temporary venue for The Feast—at the Manila Hotel. My message to you: Don't be afraid of the devil. Don't pay attention to him. Don't glorify him. Glorify God instead. Bo Sanchez (bosanchez@kerygmafamily.com)
---
reflect
What is God doing in your life today?
Father, grant me the grace to know the work of the Holy Spirit in me.
---
St. Giles, abbot, pray for us.
First Reading | Colossians 1:1-8
Paul had many assistants in proclaiming the Gospel and establishing Christian communities. Today's reading tells us about Epaphras who helped form the community in Colossae. Work for God's Kingdom is seldom noticed by the world. However, God sees every single work done for His glory.
1 Paul, an Apostle of Christ Jesus by the will of God, and Timothy our brother, 2 to the holy ones and faithful brothers and sisters in Christ in Colossae: grace to you and peace from God our Father. 3 We always give thanks to God, the Father of our Lord Jesus Christ, when we pray for you, 4 for we have heard of your faith in Christ Jesus and the love that you have for all the holy ones 5 because of the hope reserved for you in heaven. Of this you have already heard through the word of truth, the Gospel, 6 that has come to you. Just as in the whole world it is bearing fruit and growing, so also among you, from the day you heard it and came to know the grace of God in truth, 7 as you learned it from Epaphras our beloved fellow slave, who is a trustworthy minister of Christ on your behalf 8 and who also told us of
your love in the Spirit.
---
Responsorial Psalm | Psalm 52:10, 11
R: I trust in the mercy of God forever.
10 I, like a green olive tree in the house of God, trust in the mercy of God forever and ever. (R) 11 I will thank you always for what you have done, and proclaim the goodness of your name before your faithful ones. (R)
---
Gospel | Luke 4:38-44
Jesus knows the imperative attached to evangelization. Like Him, we must heed God's call for us. Let us preach the Good News in and out of season, and be prepared to share the Gospel with others at a moment's notice. I visited a community once and every person I met shared with me about the power of God at work in their lives. How edifying is this for my own faith.
Gospel Acclamation
The Lord sent me to bring glad tidings to the poor and to proclaim liberty to captives.

38 After Jesus left the synagogue, he entered the house of Simon. Simon's mother-in-law was afflicted with a severe fever, and they interceded with him about her. 39 He stood over her, rebuked the fever, and it left her. She got up immediately and waited on them. 40 At sunset, all who had people sick with various diseases brought them to him. He laid his hands on each of them and cured them. 41 And demons also came out from many, shouting, "You are the Son of God." But he rebuked them and did not allow them to speak because they knew that he was the Christ. 42 At daybreak, Jesus left and went to a deserted place. The crowds went looking for him, and when they came to him, they tried to prevent him from leaving them. 43 But he said to them, "To the other towns also I must proclaim the good news of the Kingdom of God, because for this purpose I have been sent." 44 And he was preaching in the synagogues of Judea.
---
"O Lord my God, I cried out to you and you healed me."
(Psalm 30:2)
---
Read the Bible in one year! Read ISAIAH 57- 60 today.
From Synagogue to Service
There was definitely work to do. But it could wait. "First things first" was what characterized the day of the Lord in Capernaum where He began His public ministry. It ought to be remembered that ministry comes from the Latin word "munus," meaning task. And the very first munus had to do with one's tasks before God. His first ministry as priest, prophet, and king par excellence had to do with communing with and honoring the Father.
There was a time not too long ago when the first thing people did upon waking up was to turn on the radio and listen to the news. Nowadays, hardly anyone does it. There is no need to turn on anything, as people's gadgets are perpetually online and wirelessly connected. Mr. Google is ever at the ready. And so is Siri. One could always ask and get instant answers.
But there is something more important than Wi-Fi connection. One has to have power. To be "low batt" nowadays is equivalent to a curse, for it meant experiencing real FOMO (fear of missing out). Missing out on one's friends' digital life adventures is unacceptable.

I would like to believe that the Lord, in starting out His day of wonder-working at the synagogue, is akin to but infinitely more than our need for battery power. We all need power banks at the ready, just in case. We cannot afford to go low batt just when we are caught up in the so many concerns of life and work.
The Lord shows us the way today. He prepared for His work by communing with the God of the work, who sent Him for that munus of healing and saving. Interestingly, the first person in the roster was Peter's mother-in-law. Having been ministered to and healed, she stood on her feet and began serving others in turn.
There is no other way when it comes to ministering. You and I cannot afford to be on low batt status. We need the power of grace from above. Fr. Chito Dimaranan, SDB
---
reflection questions
Do you take time to connect with and commune with God at certain times of the day? Do you allow yourself to go low batt in your relationship with Him?
Dearest God, I need Your grace every moment of my life. May I always remember to turn to You for every need. Amen.
Today, I pray for: _________________________________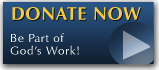 The FEAST is one of the happiest places on earth.

Click Here to find a Feast near you!
KERYGMA TV! is BACK
KERYGMA TV is on a new time slot and new channel Sundays 8 a.m. at IBC 13
Need Counseling? No Landline?
Now, you can use your mobile phone to call a friend for counseling at 09228407031. Or you may call our landlines 7266728, 7264709, 7259999 Mon-Fri 24-hrs, Sat 6am-5pm, Sun 6am-10am
BO BLOGS!
Go to Bo's Official Site and read his almost daily blog! Its not news, but thoughts and musings of Bo Sanchez. Get to know Bo in a more personal way --and find out what it means to live the life of a preacher. You get to enrich your faith as well.
DONATION
Remember to always donate your "first fruits"-not the last. Click on the "Donation" Box under the members menu - and you'll even see links to the nearest branches of the Banks where you can deposit.