READINGS for 2015-04-25
Feast of St. Mark, Evangelist
"Go into the whole world and proclaim the gospel to every creature." – Mark 16:15
One of my favorite songs is "To the Ends of the Earth" by Hillsong United. It was actually my theme song when I was still a full-time missionary for my Catholic community.
Part of it goes like this: "Jesus, I believe in You/And I would go to the ends of the earth/To the ends of the earth /For You alone are the Son of God/And all the world will see/That You are God."
Today's Gospel reminds us that Jesus wants us to proclaim His Word to the whole world — to the ends of the earth. Even if I no longer hold the official title of being a full-time missionary, I believe that I'm still proclaiming the Gospel through my writing. In fact, I believe we are all called to be missionaries in our own special way.
Are you a parent? You're proclaiming the Gospel by caring for and loving your kids. Are you an "ordinary" office worker? You're proclaiming the Gospel by being excellent at your job.
Whoever you are and whatever you do, seek every opportunity to share God's love with others — even to the ends of the earth. Tina Santiago-Rodriguez (tina@trulyrichmom.com)
Reflection: "The deeds you do may be the only sermon some persons will hear today." St. Francis of Assisi
Lord, please use me to proclaim Your love to others.
St. Mark, evangelist, pray for us.
1ST READING
Today's reading reminds us to resist the devil and surrender to the Lord. if we keep these in mind, we will live as disciples of Jesus without difficulty. Resisting the devil is difficult as well as dying to ourselves and obeying God's will. Let us follow the example of men and women of faith who lived before us. Let us ask for their intercession and help in our struggles.
5 Beloved: Clothe yourselves with humility in your dealings with one another, for God opposes the proud but bestows favor on the humble. 6 So humble yourselves under the mighty hand of God, that he may exalt you in due time. 7 Cast all your worries upon him because he cares for you. 8 Be sober and vigilant. Your opponent the Devil is prowling around like a roaring lion looking for someone to devour. 9 Resist him, steadfast in faith, knowing that your brothers and sisters throughout the world undergo the same sufferings. 10 The God of all grace who called you to his eternal glory through Christ Jesus will himself restore, confirm, strengthen, and establish you after you have suffered a little. 11 To him be dominion forever. Amen. 12 I write you this briefly through Silvanus, whom I consider a faithful brother, exhorting you and testifying that this is the true grace of God. Remain firm in it. 13 The chosen one at Babylon sends you greeting, as does Mark, my son. 14 Greet one another with a loving kiss. Peace to all of you who are in Christ.
Psalm 89:2-3, 6-7, 16-17
R: For ever I will sing the goodness of the Lord.
1 [2] The favors of the Lord I will sing forever; through all generations my mouth shall proclaim your faithfulness. 2 [3] For you have said, "My kindness is established forever"; in heaven you have confirmed your faithfulness. (R) 5 [6] The heavens proclaim your wonders, O Lord, and your faithfulness, in the assembly of the holy ones. 6 [7] For who in the skies can rank with the Lord? Who is like the Lord among the sons of God? (R) 15 [16] Blessed the people who know the joyful shout; in the light of your countenance, O Lord, they walk. 16[17] At your name they rejoice all the day, and through your justice they are exalted. (R)
God gave us the Gospels so that we can get to know Jesus better. St. Mark's portrayal of Jesus draws us deeper into our faith and love for Jesus. We also understand what it means to be a disciple of Jesus. Let us read and reflect on the Gospels so that the Holy Spirit can deepen our faith in God.
We proclaim Christ crucified; he is the power of God and the wisdom of God.
15 Jesus appeared to the Eleven and said to them: "Go into the whole world and proclaim the Gospel to every creature. 16 Whoever believes and is baptized will be saved; whoever does not believe will be condemned. 17 These signs will accompany those who believe: in my name they will drive out demons, they will speak new languages. 18 They will pick up serpents with their hands, and if they drink any deadly thing, it will not harm them. They will lay hands on the sick, and they will recover." 19 Then the Lord Jesus, after he spoke to them, was taken up into heaven and took his seat at the right hand of God. 20 But they went forth and preached everywhere, while the Lord worked with them and confirmed the word through accompanying signs.
think: Let us read and reflect on the Gospels so that the Holy Spirit can deepen our faith in God.
T O D A Y'S BLESSING LIST
Thank You Lord for:
__________________
____________________________________
God's special verse/thought for me today
_
_____________________________________
READ THE BIBLE IN ONE YEAR Numbers 31-33
A GARMENT TO WEAR CONSTANTLY
I was a provinciano (from the province) at heart in my preschool days. Before our family moved to the Manila, clothes that people wore looked all the same to me. It did not matter whether your "trubinized" shirt was bought from Berg's or from backwater Baclaran. After all, they were made in Bulacan.
Things are different now. The phenomenon of signature items has taken the world by storm, and people, like books, are now judged by their cover, i.e., by what they wear. Bench, Boss and Benetton betray one's social status, even as Guess, Gap and Gucci categorize you in the eyes of fashionistas. Let us be fashionistas for once today and follow Peter's counsel.
The clothes that do not make the man do tend to make heads turn. I remember being dressed in my worn-out gray shirt many years ago as a young student priest in Rome. I went to the Spanish embassy asking for a visado (visa). I was ignored. People were a little gruff and, after being given the runaround, I went back home and put on my best suit. I went back to face the same grumpy ladies. I got my visa in about 10 minutes.
But that was one of the few times I cared about what I wore. Being short of stature and being shy by nature, people rarely turn their heads to take a better look at me. I savor the relative freedom that comes with not standing out in the crowd. But that freedom does not translate necessarily to genuine humility. "Wearing the garment of humility constantly" had very definite signs: a) being subject to elders; b) bowing down before God in prayer ("unloading one's burdens to Him"); c) being one with the suffering of others by standing up to the wiles of the evil one.
Humility could be a put-on, but one cannot fake obedience and love for God, who "opposes the proud but accords his favor to the humble." And humility is something one wears constantly from the inside out, not the other way around. Fr. Chito Dimaranan, SDB
REFLECTION QUESTION: Among the three signs of humility mentioned above, what do you find difficult to do?
Grant me the grace, Lord, to be humble and obedient to You.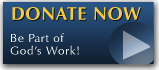 The FEAST is one of the happiest places on earth.

Click Here to find a Feast near you!
KERYGMA TV! is BACK
KERYGMA TV is on a new time slot and new channel Sundays 8 a.m. at IBC 13
Need Counseling? No Landline?
Now, you can use your mobile phone to call a friend for counseling at 09228407031. Or you may call our landlines 7266728, 7264709, 7259999 Mon-Fri 24-hrs, Sat 6am-5pm, Sun 6am-10am
BO BLOGS!
Go to Bo's Official Site and read his almost daily blog! Its not news, but thoughts and musings of Bo Sanchez. Get to know Bo in a more personal way --and find out what it means to live the life of a preacher. You get to enrich your faith as well.
DONATION
Remember to always donate your "first fruits"-not the last. Click on the "Donation" Box under the members menu - and you'll even see links to the nearest branches of the Banks where you can deposit.